Sometimes you just strike lucky y'know. When planning this holiday I Googled for campsites close enough to Prague to be accessible by public transport. Camping Drusus stood out because it said a bus was just 5 minutes walk away and also because it had a brewery and restaurant on site. Turns out that the Trebonice brewery is highly respected in the Prague micro-brew circles. It's beer certainly is excellent. OK it's at micro-brewery expensive prices but I can probably live with the 40kr (£1.40) a pint for beer of this quality! Food is good too and excellent value. Two beers each and a main course works out at less than £14. I left a decent tip.
Prague's  a lovely city spoiled by the hordes of tourists. Tourists individually aren't so bad but it's the herds that are the problem. The alpha-female (usually, occasionally male) leads the herd, often by holding an umbrella aloft. Then without warning will halt the rambling beasts and give a 5 minute discourse on some aspect of something czech, in Italian. Prague has thousands of such herds all milling through the narrow streets. Must look like a huge colony of ants to an observer from afar.
Of course it's a pain for normal nomadic animals such as Liz and I as the herds are everywhere. Now Prague is already difficult enough to navigate being built to the 12th century Czech planning rules, known as amāza twīzti pāszhjes but add cobbled streets and migrating wildebeests tourists and despite the stunning architecture everywhere it becomes limited fun to wander around. 
But today was all about doing the tourist bits: 
Wenceslas Square where there was a day long open air concert to commemorate the 21 Aug 1968 Russian Invasion.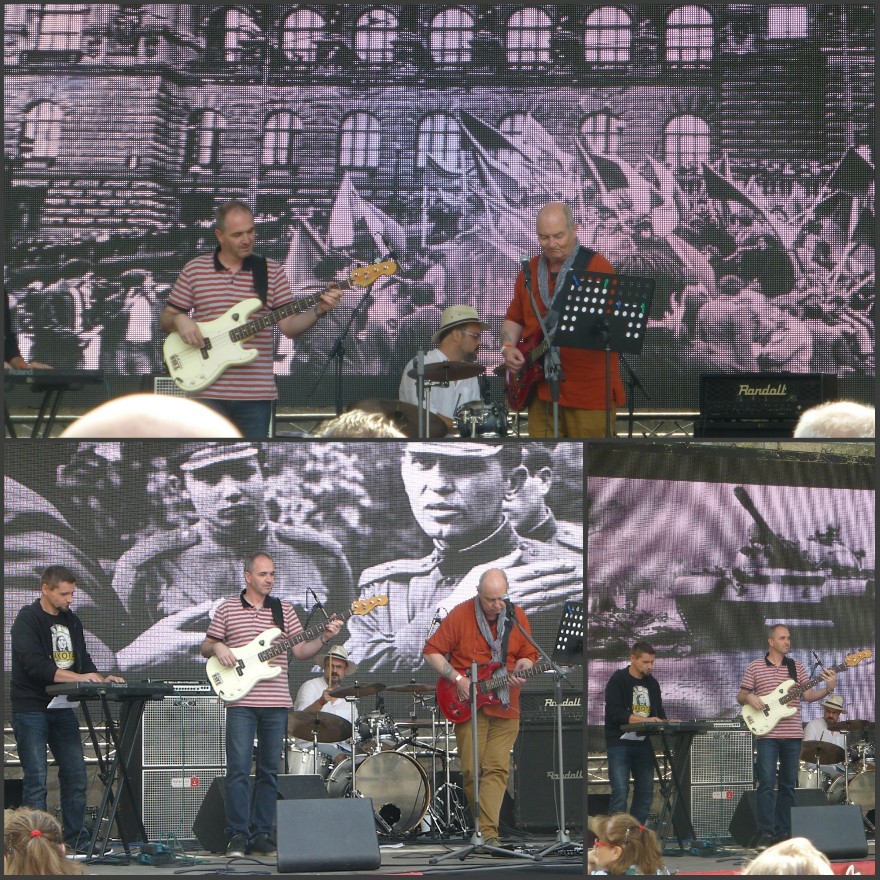 Charles Bridge where tourists would be wall to wall of it weren't for the innumerable portrait and caricature artists.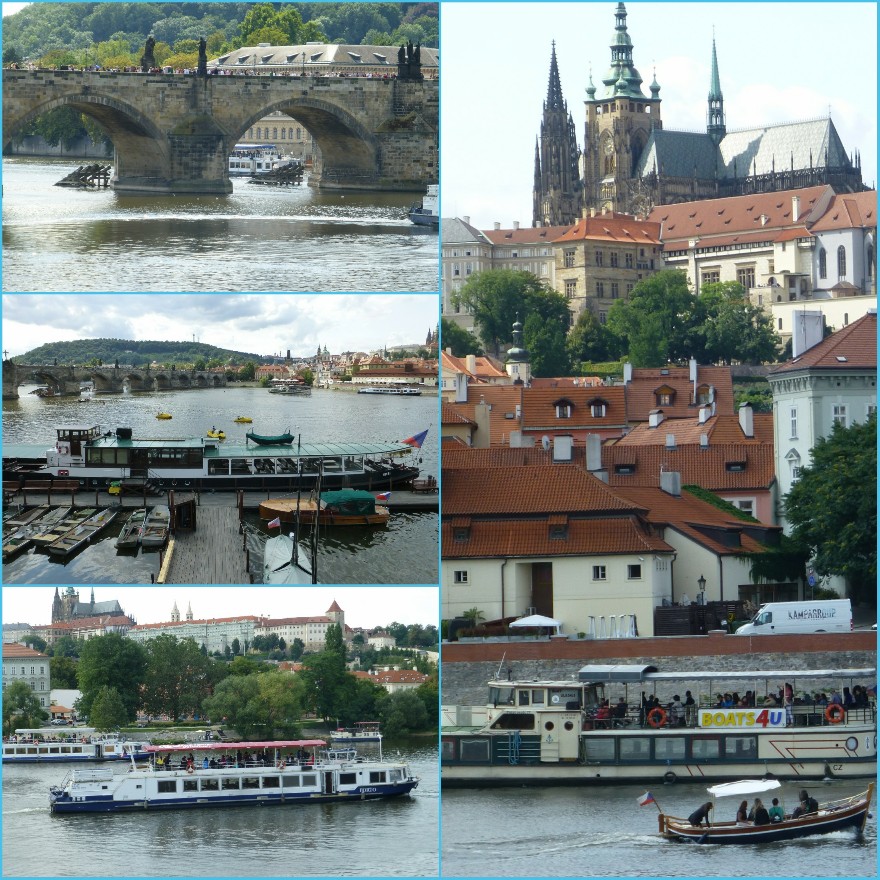 The John Lennon wall. Tatty and way-over grafittied these days but I remember the emotion in the voice of our Segway tour leader 5 years ago when he described this as being the way Prague students demonstrated their dissatisfaction with the Communist regime. I doubt many there today would have realised the were looking at something far more than some scruffy graffiti.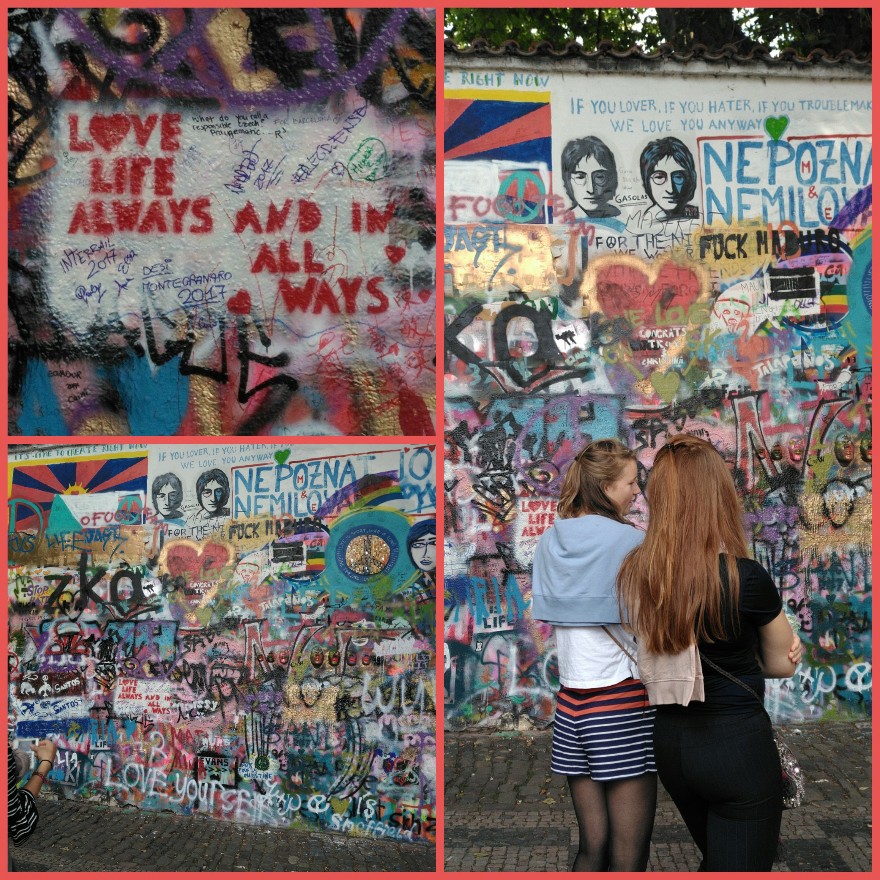 And the new town square with its famous astronomical clock which we missed striking. My fault, I turned right at the Museum Of Sex Toys, instead of turning left!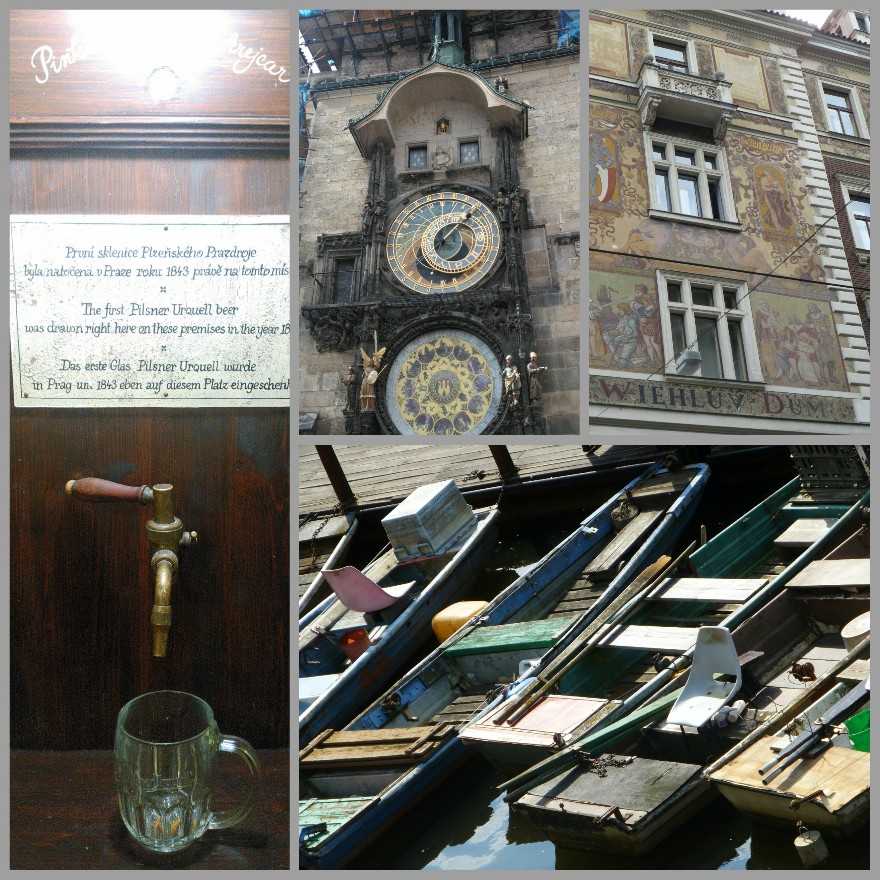 Alright that's a rag-bag assortment of pictures, not just the clock! 
Still a few memories from my earlier visit 5 years ago (thanks again, Jonathan). I refound the board game shop off Wenceslas Square and had two excellent beers in ū tri rūzi. Didn't go as far as Tesco and the bar below our flat. Later in the week.
That's it, the metro ride back to the bus terminated near a supermarket. Amongst the supplies garnered was a bottle of Hruskavice, pear brandy and another nip calls.