The Apple Farm campsite is cheap, £7 per adult and £2.50 for electric hookup. There's a washing machine (€3) and rather than expensive tumbler driers there's a couple of, free, hand mangles. What, you don't know what a mangle is!
The site is definitely a camper's site rather than a posh motorhomer's one. But it's cheap, clean, and distinctly quaint. We like it! Just before we leave the local pre-school visits. About 20 or so little ones running around the tennis court, playing on the playground and probably tasting the odd apple or strawberry or two!
We're off just a few miles down the road to Cahir with the best preserved mediaeval castle in Ireland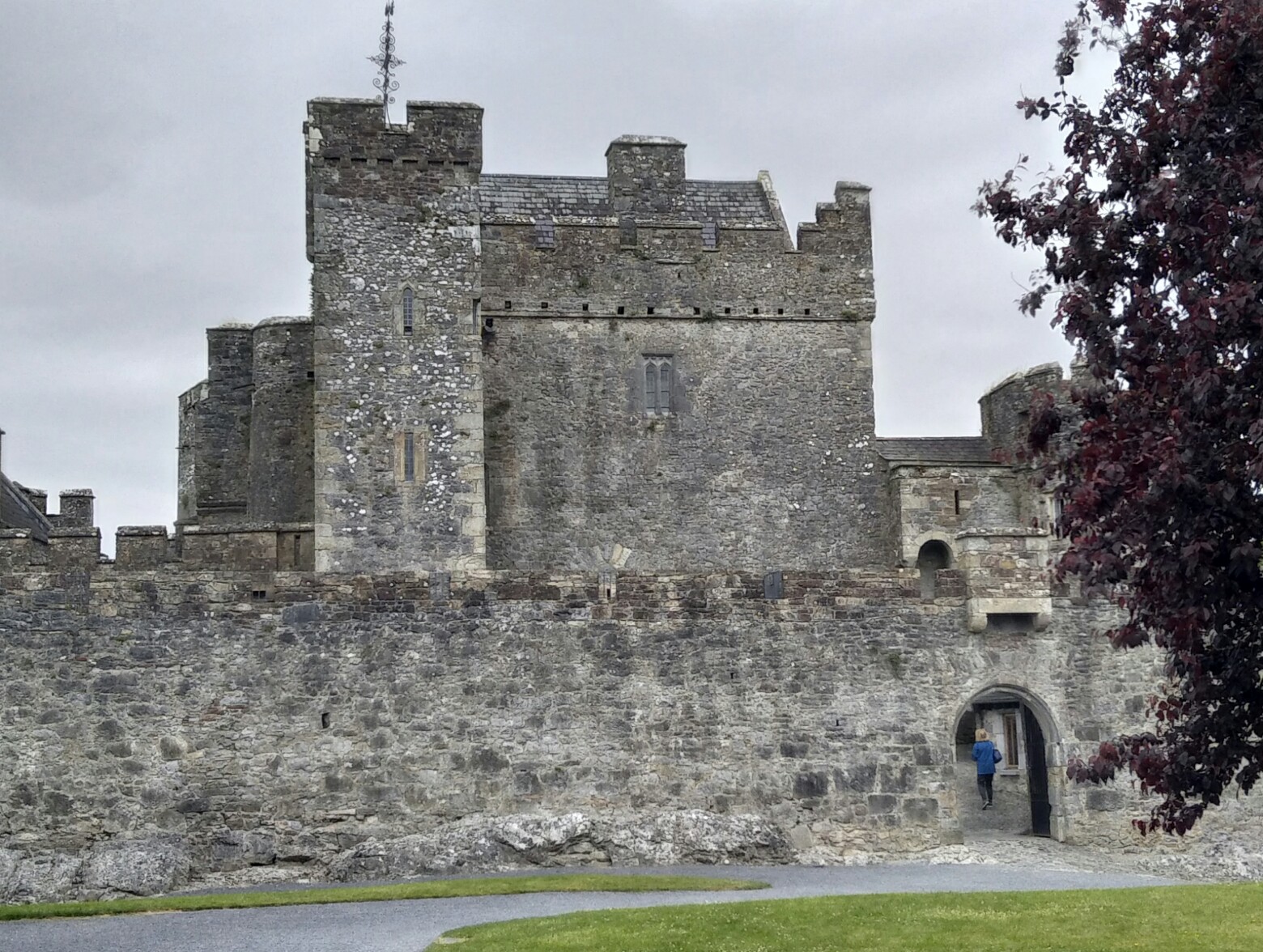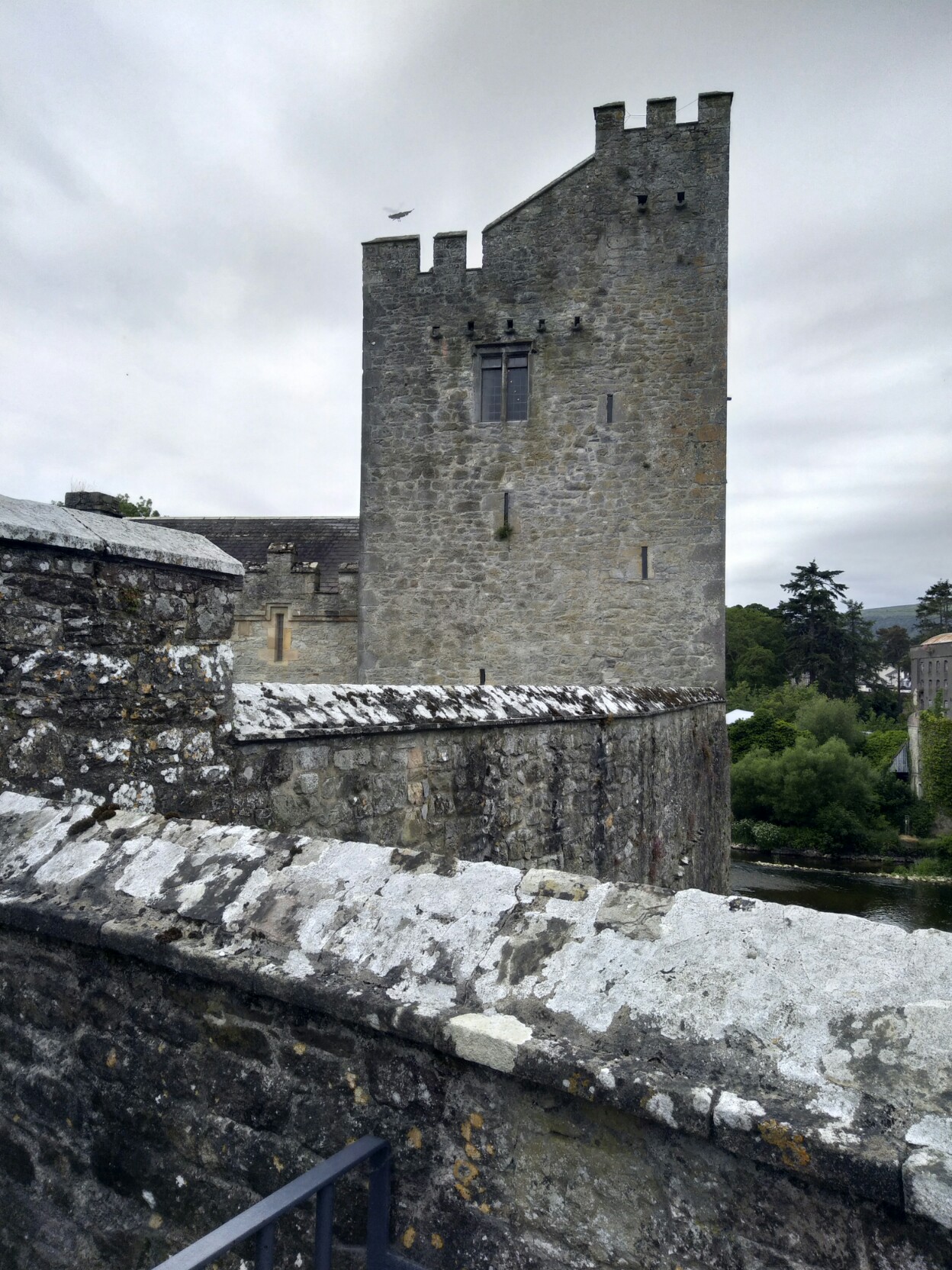 As usual, OPW, so no charge to English Heritage members, and also a free guided tour which we just catch as it starts. As usual the guide is excellent, intermingling history with humour.
The castle was besieged in Elizabethan times and the cannon of the Earl Of Essex's men was enough to breach the wall and allow the capture. Amazingly there is still a ball (probably 20cm diameter) from a culverin from this siege embedded in one wall. One of the highlights of the castle is a model of the siege based upon contemporary siege plans discovered at Hatfield House in Hertfordshire. The large diorama hosts hundreds and hundreds of lead figures, soldiers depicted going about the business of siege (and its defence). There's even a few dozen sheep. It's an impressive bit of model making!
The Butler family who lived in the castle moved to more modern, salubrious accommodation in town during the 19th century. At this time there was a trend for the simple rustic life with the nobility dressing as peasants and frolicking in the country. To do this in real style, the ultimate was a cottage orné, so lord and lady Cahir had one built down the road. Just outside town is the perfect location, nestling beside the river Suir with a view to the local mountains. Perfect location for this quaint folly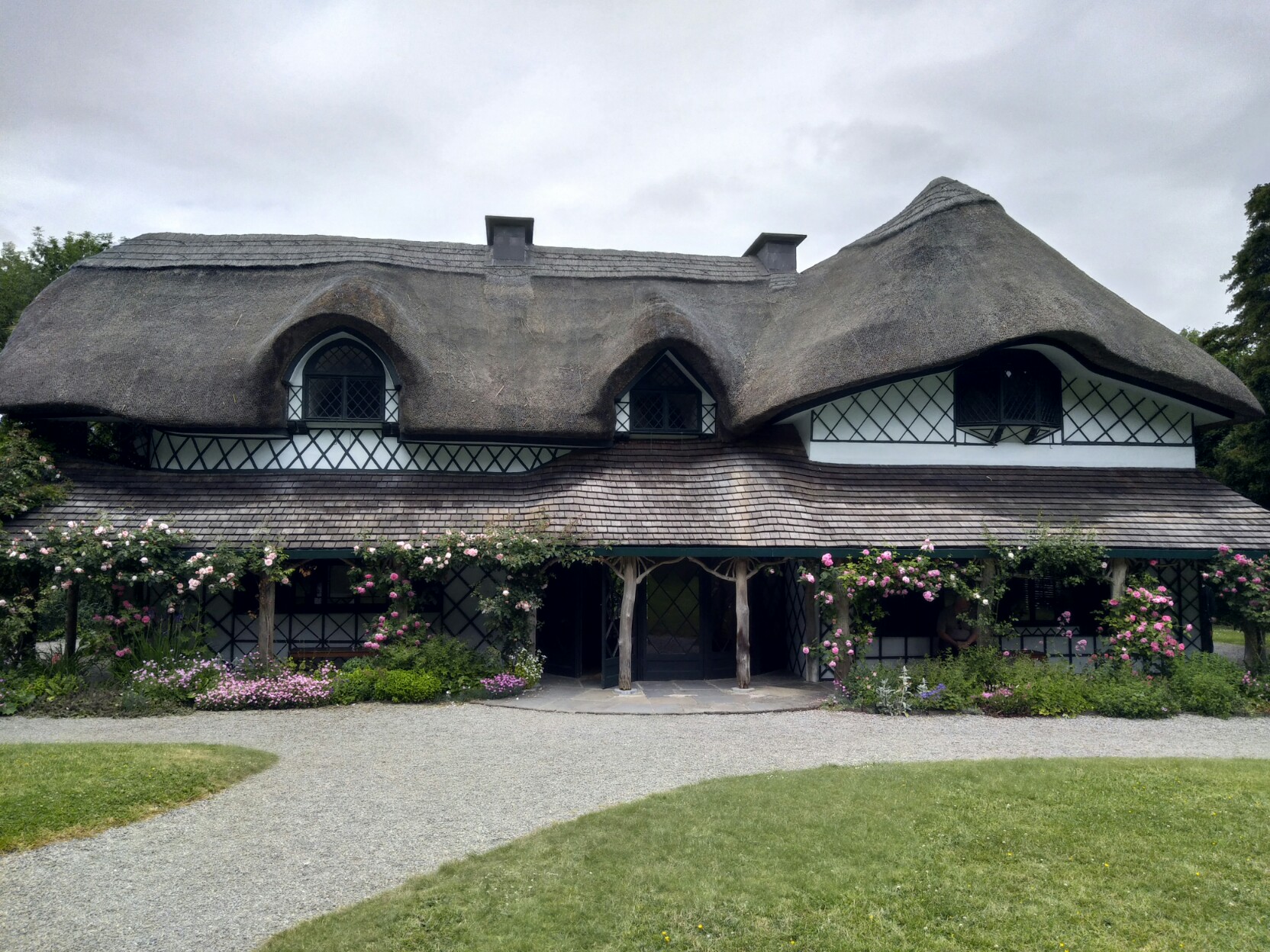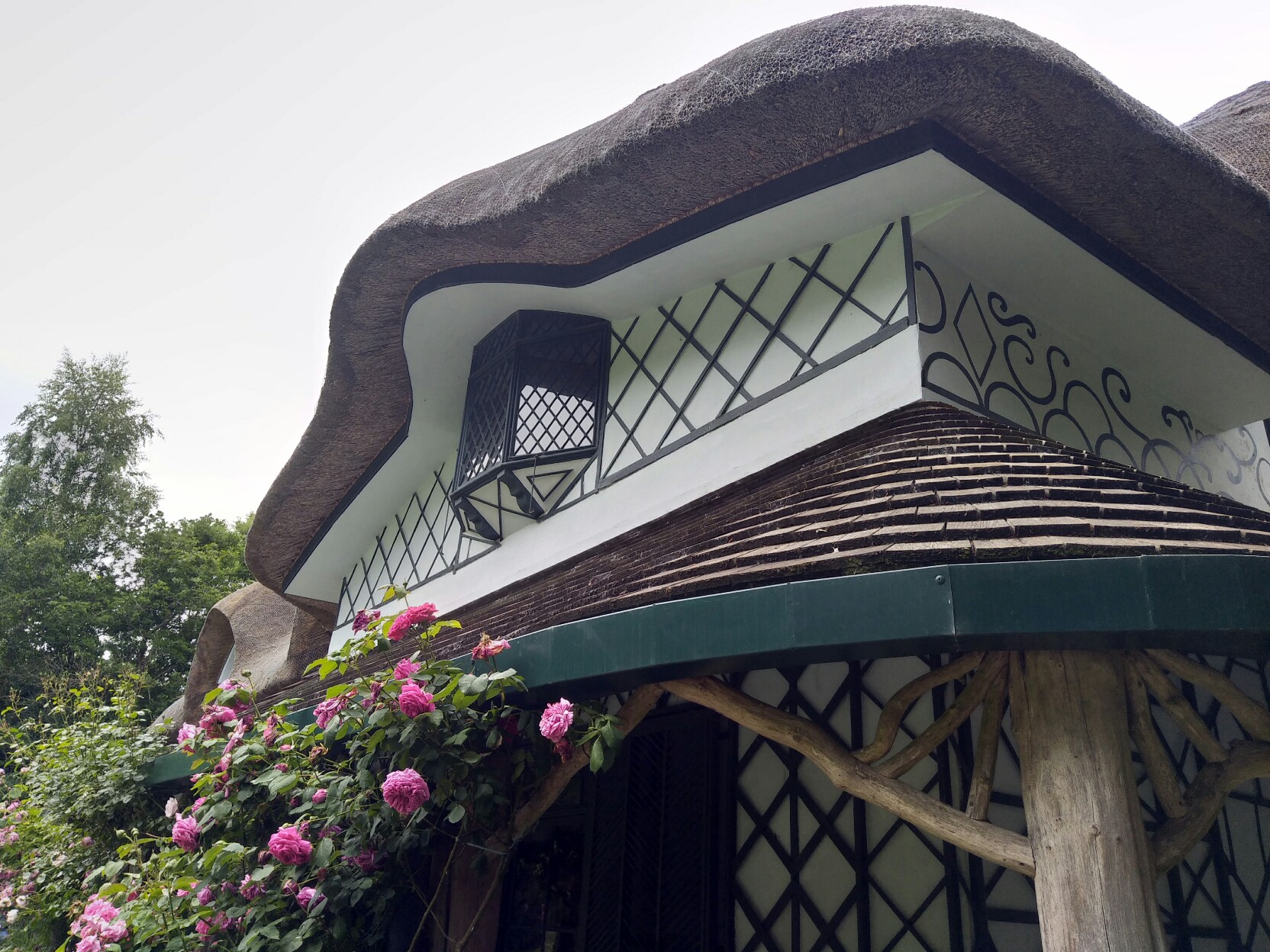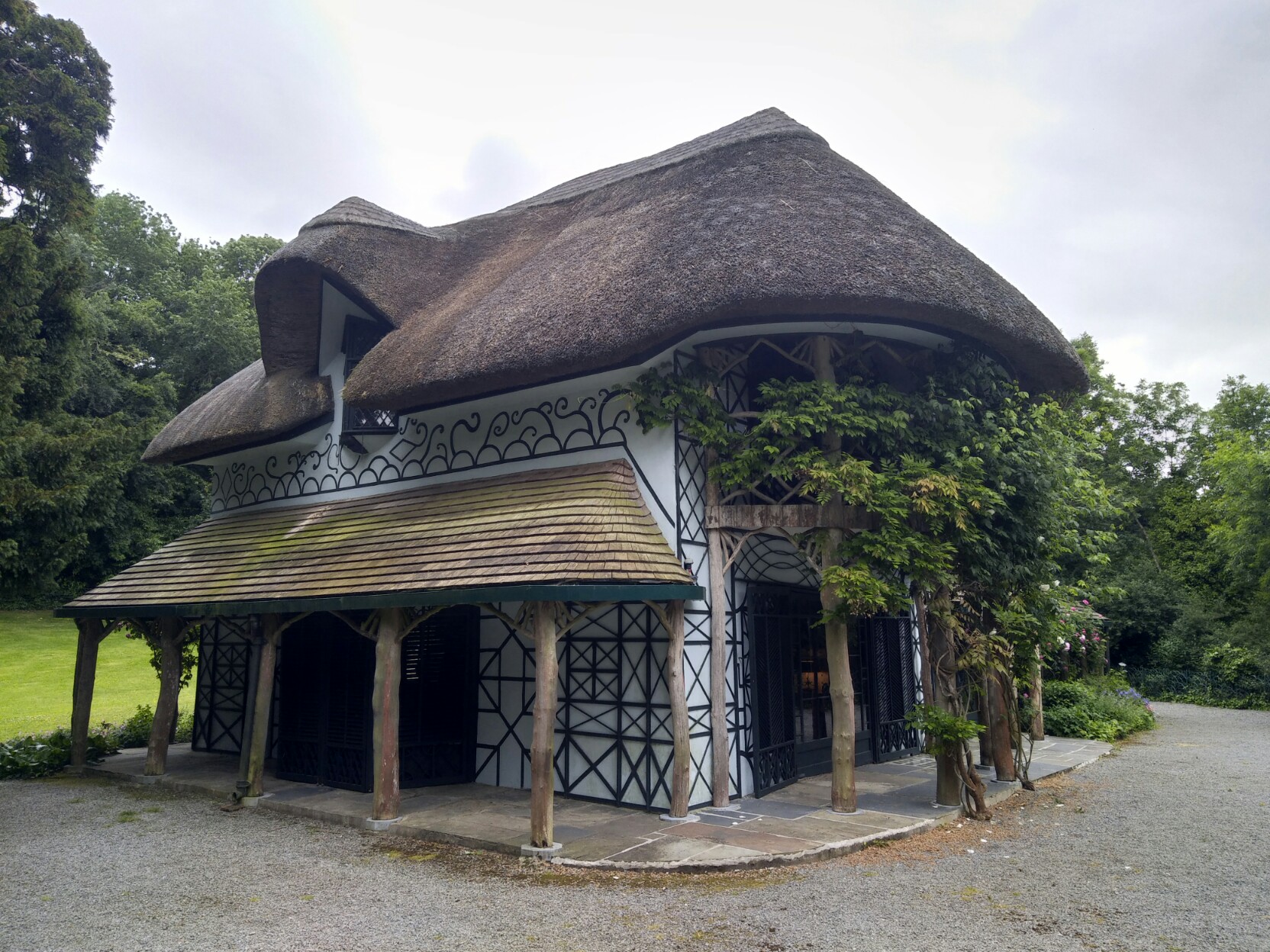 And folly it was too. Each room had 3 windows, each of different shape and generally not level or square, to represent the imperfection of nature. Whilst everything was of the finest material it needed to appear rustic, so the beautifully curved mahogany stair bannister was painted a plain drab brown to imitate lesser wood. Similarly a beech table was carved so the rich beech resembled much lower stature bamboo.
Sadly there's no interior photography allowed as the original wallpaper would definitely be worth recording here.
It's a small cottage, just two up, two down but sufficiently precious (the best example of cottage orné in Europe) that it can only be visited via guided tour. For the first time we had an OPW guide who was a little leaden in her presentation. No real sparkle which was a shame as it was a glorious place to be a guide in.
On the way towards Waterford we pass the town of Carrick-on-Suir. Just outside is a Design Centre. Don't bother!
Waterford is busy but we realise we ought have just a little more cash, to be sure and it is the likeliest place to find an ATM. Sure enough Tesco's has one but we need to spend €10 to get our €1 parking fee back. We find nothing other than some Lego on offer for our grand-daughter. We really are trying NOT to spoil her, honest.
Now tonight's destination south of Arthurstown is just a few miles from Waterford. Well, as the crow flies that is. There is a car ferry but at €12 it's cheaper for us to drive the long way via New Ross to tonight's stop, The Templars' Inn at Templeton. Yes the name does come from the Knights Templar who owned land here. Fierce they where and they must have possessed huge appetites as the tradition of serving enormous portions is maintained to this day. Absolutely incredible size meals at normal prices. Another pint then I think it's time to waddle back to the van.
79 miles today, partly thanks to no bridging point at Waterford