All good things come to an end.
Our last day in Prague and our last night at the Trebonice brewery.
Liz and I discussed where we really wanted to go today. The castle was mooted but neither of us felt we had the energy to take on hordes of American and Italian tourists.
So my choice first, Prague main station! A strange choice perhaps but I love railway stations, they are a great microcosms of all human life. I'm not a train buff,I just enjoy the migrating animals in their natural environment. But Prague station, a modern gleaming testament to Communist efficiency, holds a secret. Keep walking, keep walking and you'll find the original 1920 art nouveau station hidden behind. Neglected for years it has been restored to part of its former glory.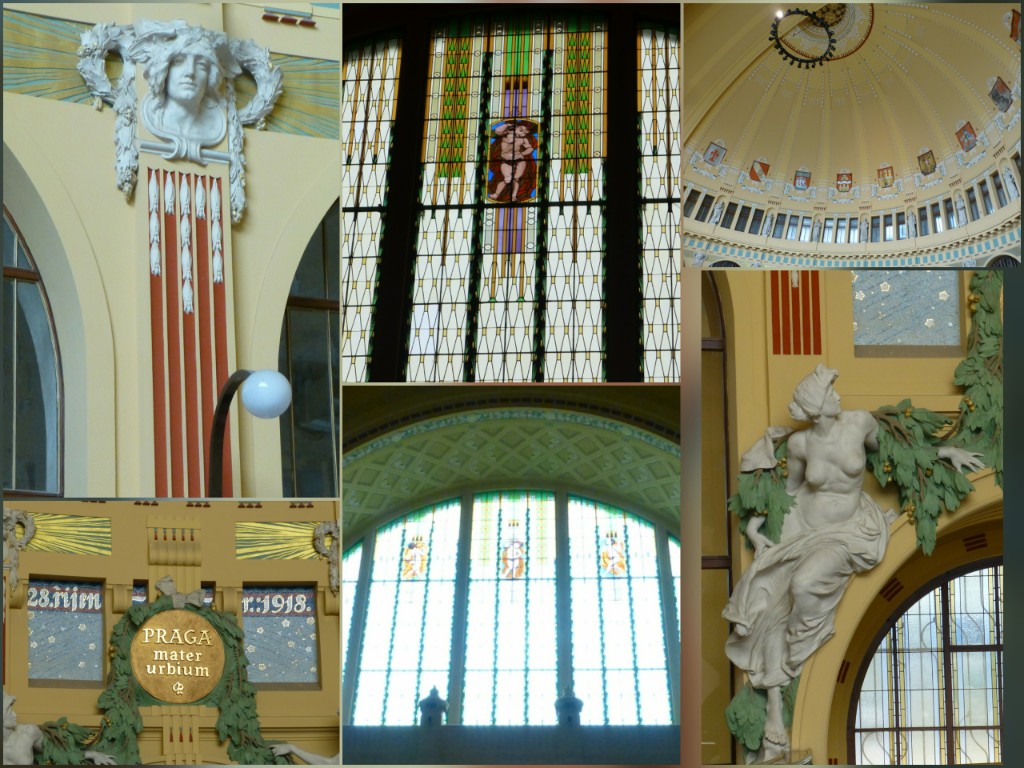 The pictures, especially collaged together like that don't do it justice. A century ago it has the power to stop breathing.
En route we passed a couple of random Prague buildings:
I give up! I can't collage any more, it demands the art work. Here's some pics: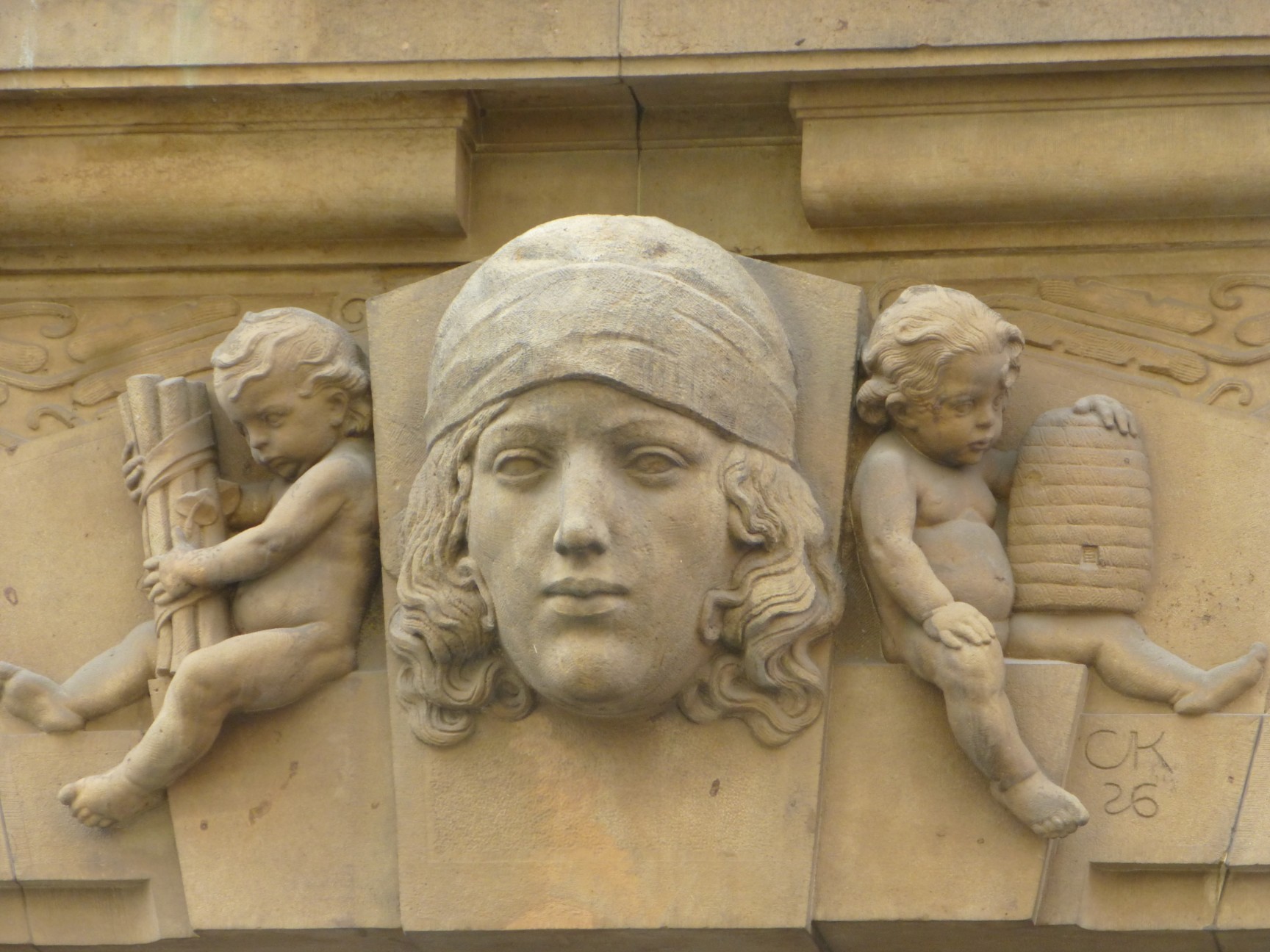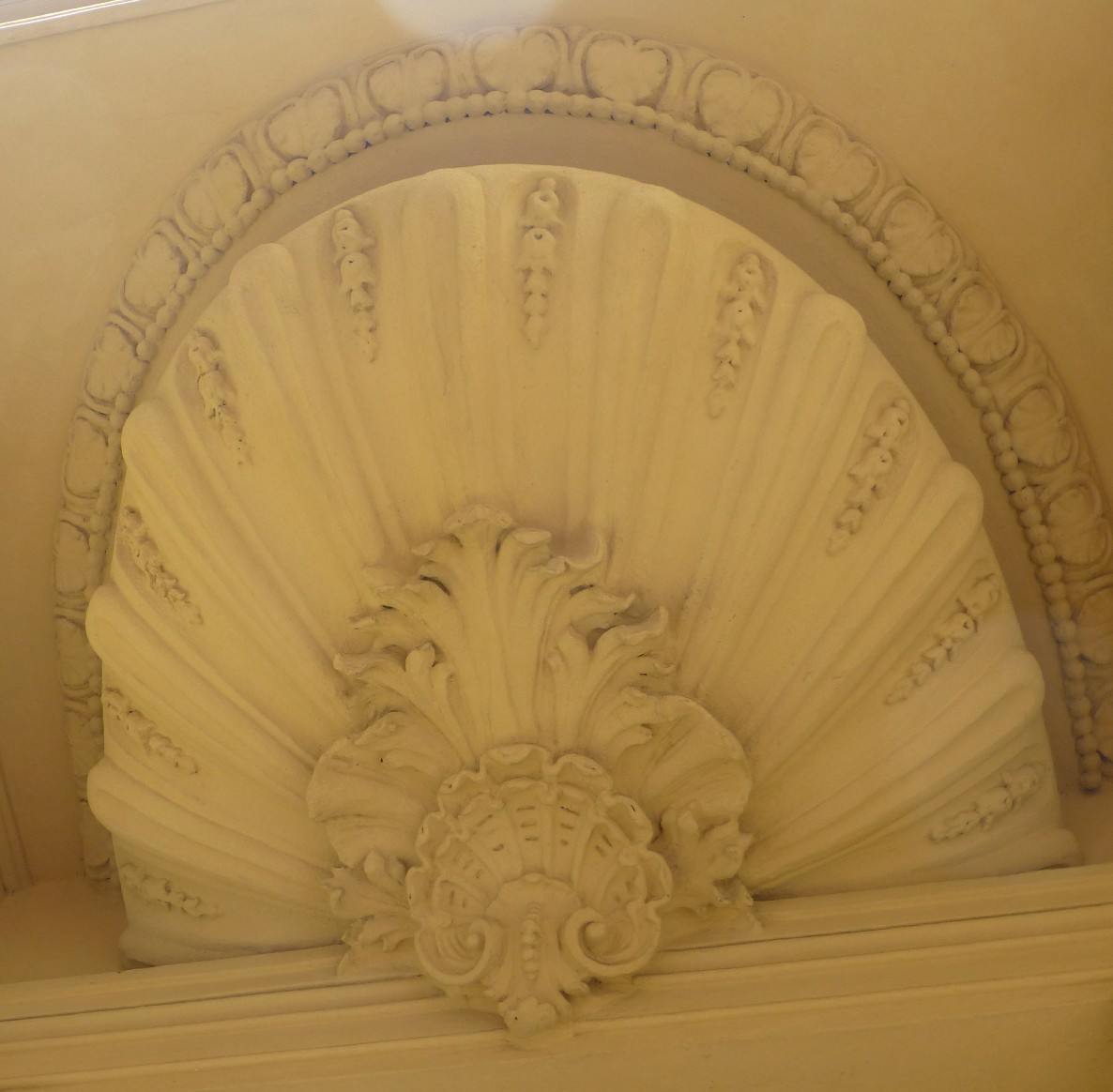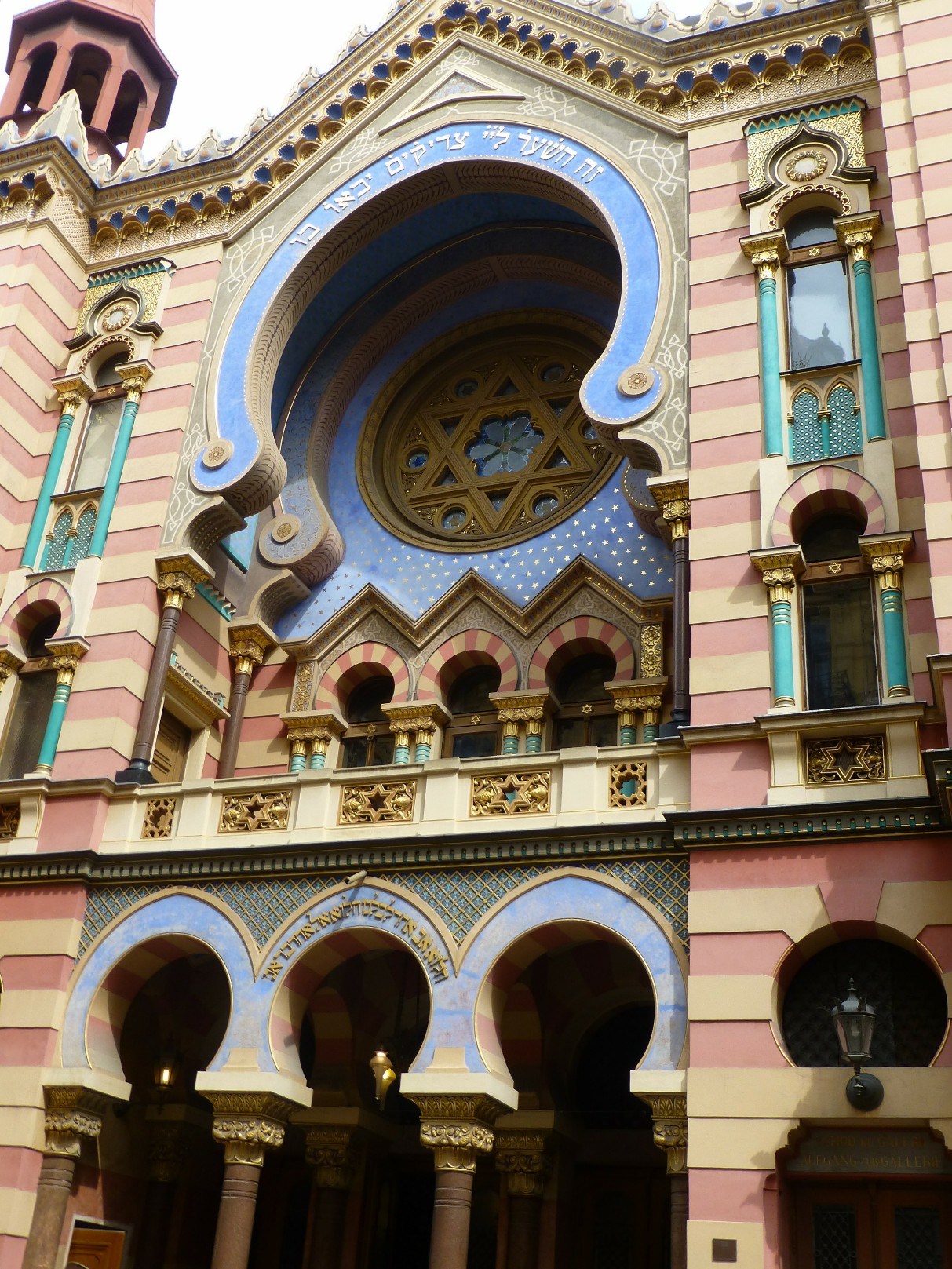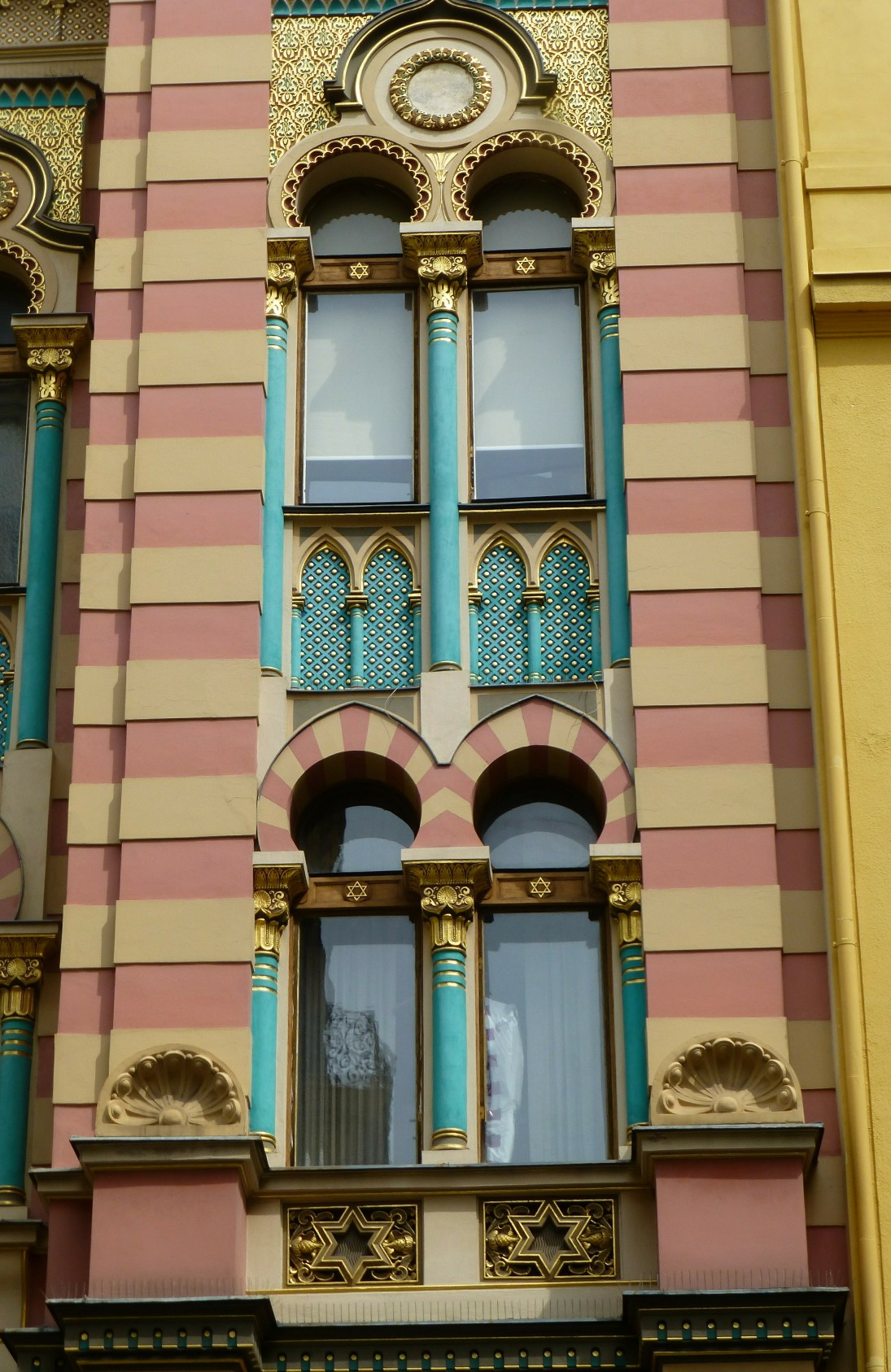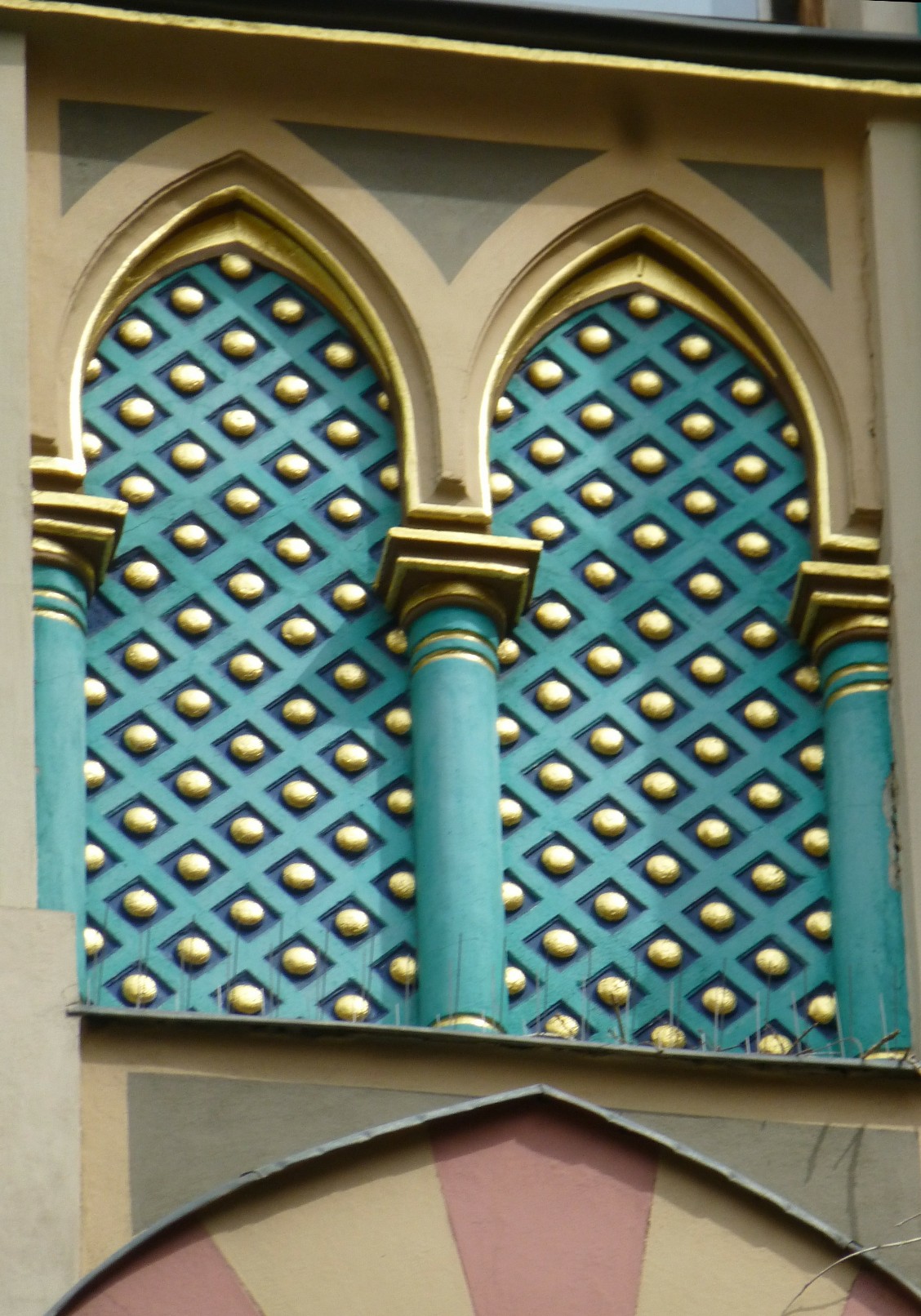 Next stop was Liz's choice: the Bethlehem Chapel. Fortunately she got the route wrong. Taking us off a stop or two early we were right in the middle of the bustle that is tourist Prague. She suggests a short cut through a tiny arcade with this magnificent stained glass.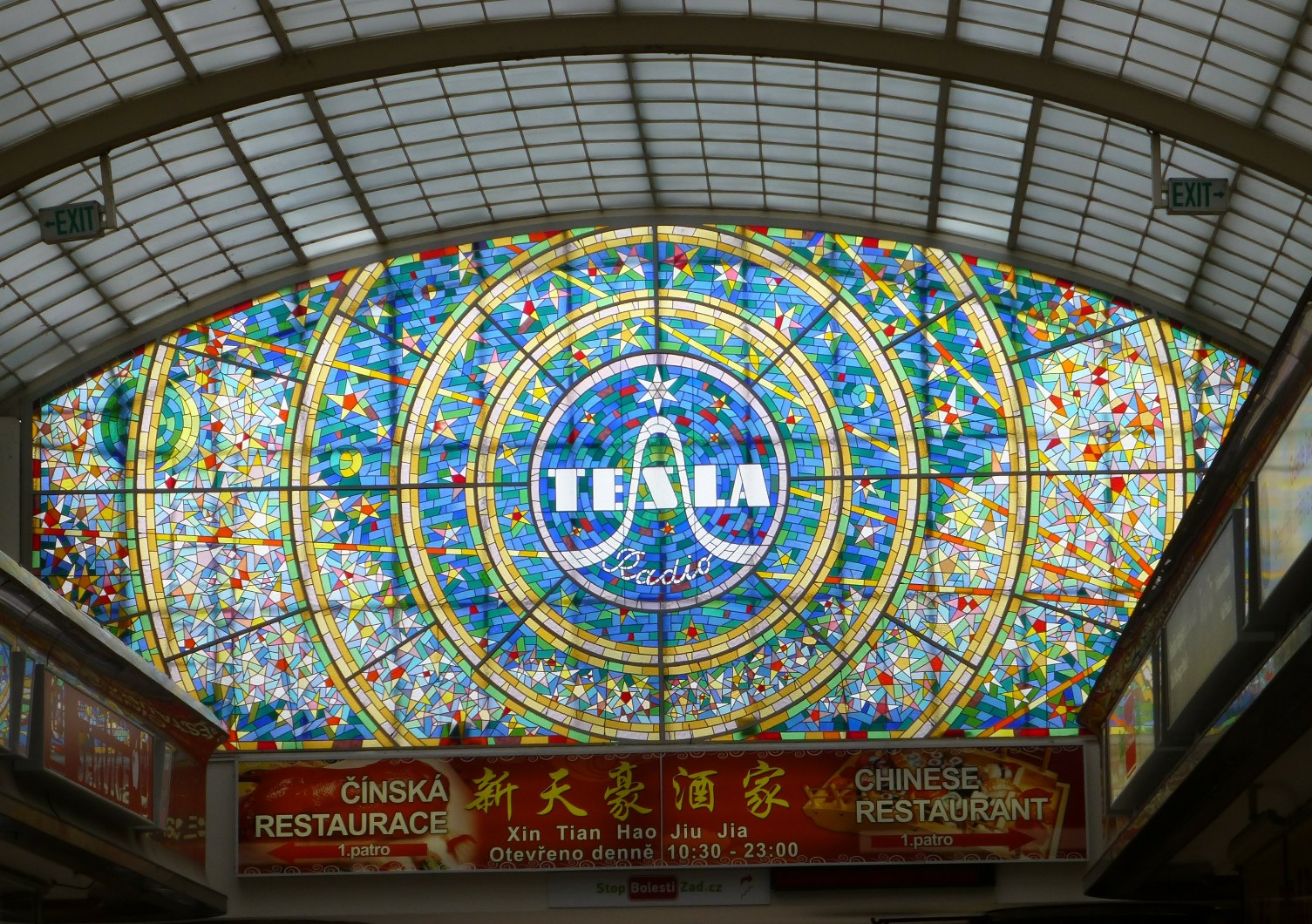 Out the otherside we find ourselves in a small garden with apple trees and roses. We're no more that 200m from an entrance to Mustek station and the tourist hordes and here we are in a tranquil garden with locals taking a quiet lunch break with a view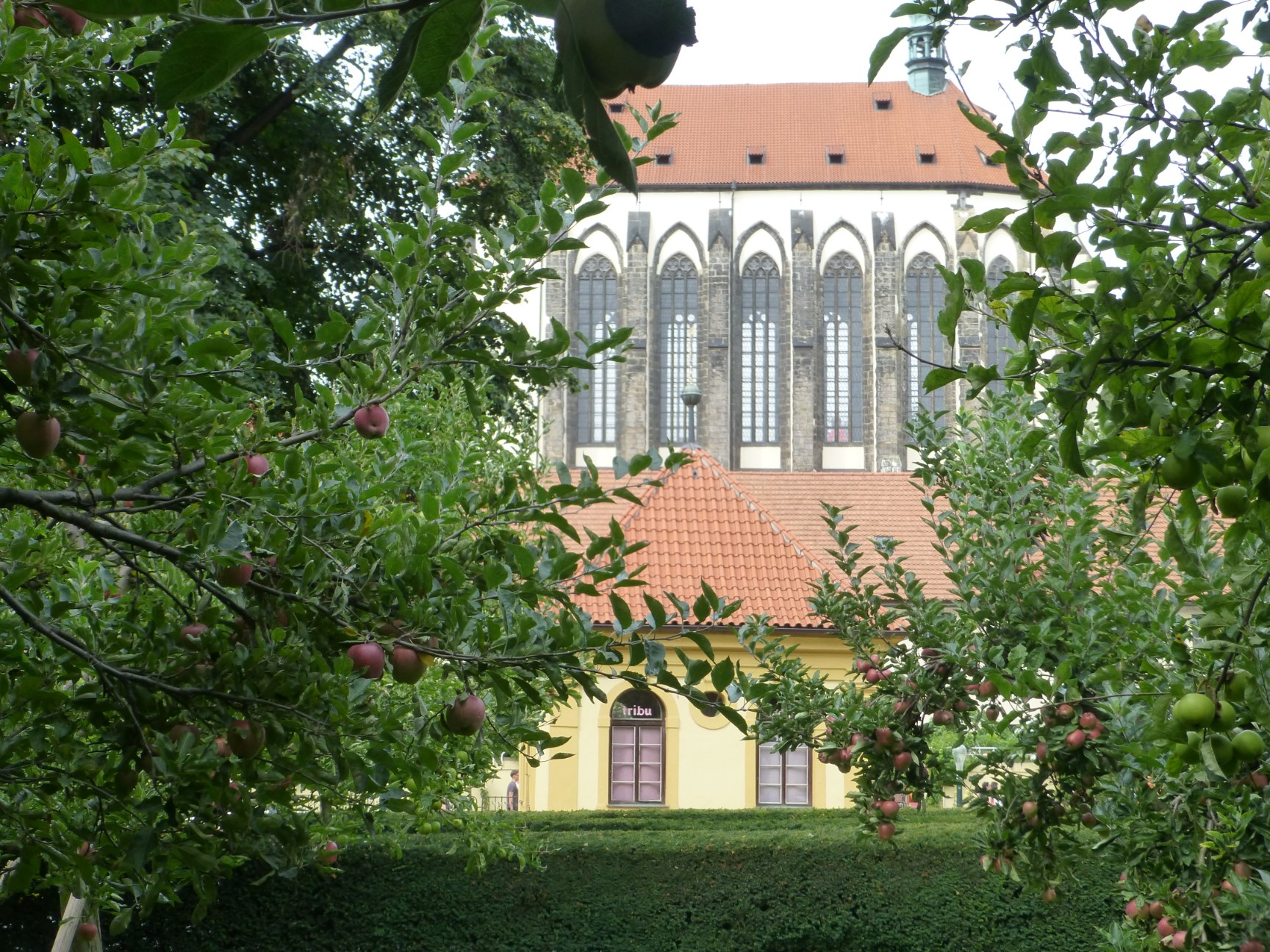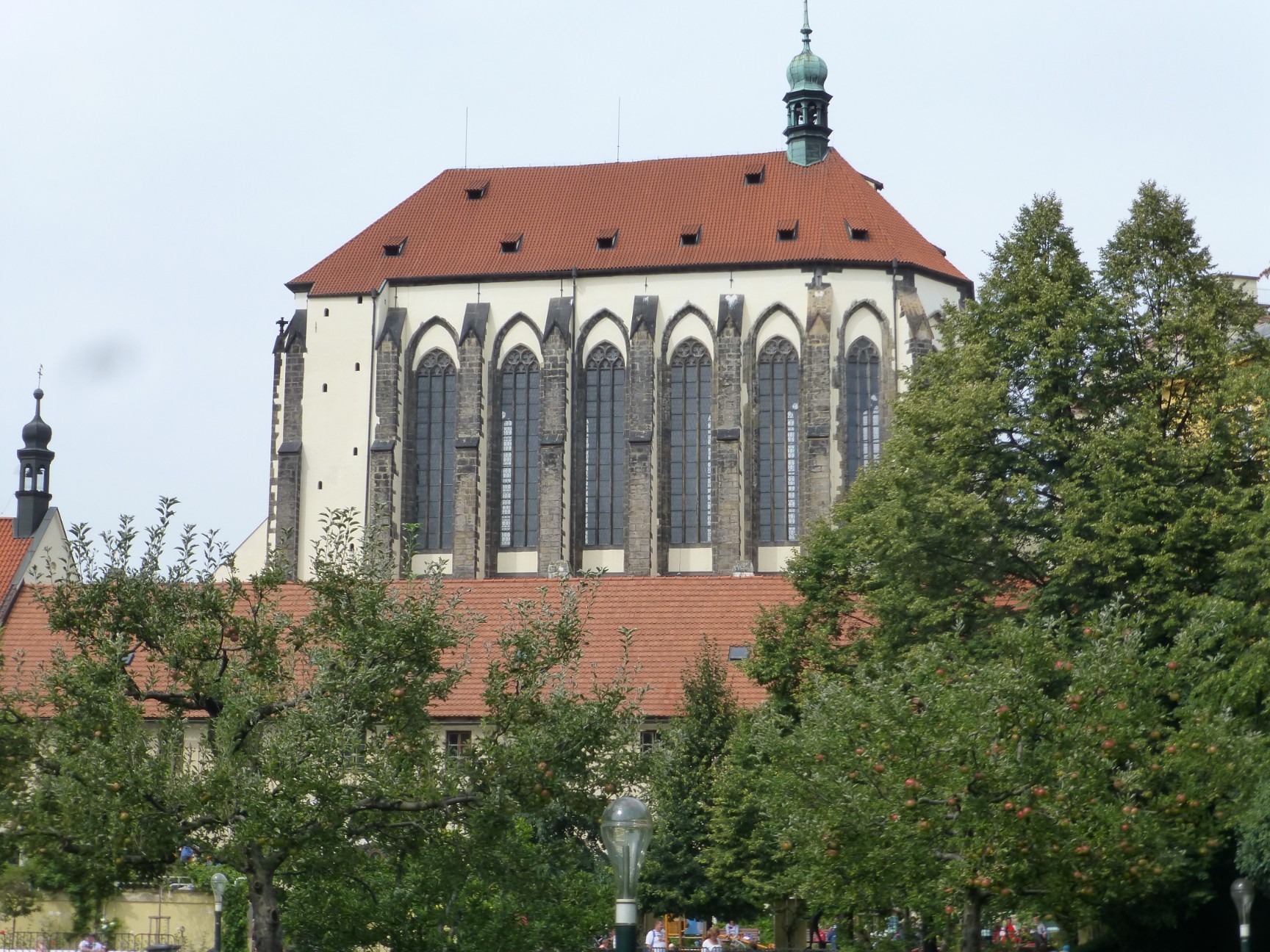 On to the Bethlehem Chapel, go read all about Jan Hus and his influence on the Reformation (before Martin Luther). It's late here and I can't do the work for you. Sadly, for us, there was a HUGE wedding on and the church was closed. Still we got to see it's clever steps and their shadows.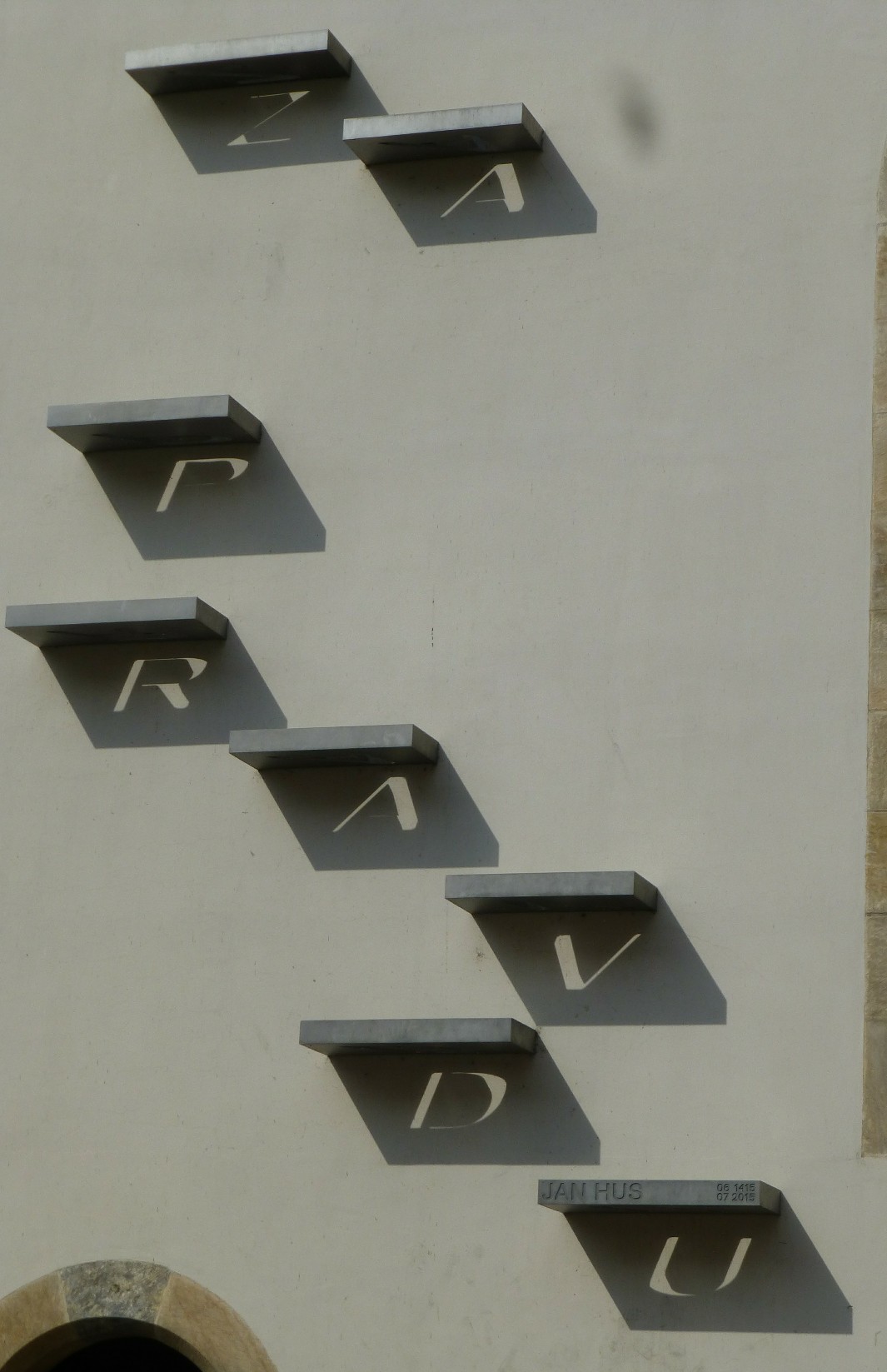 Beers next, U Tri Ruzi is just around the corner, so a quick refresher. Then on to the fantastic Art Deco Municipal House, far too large and ornate to photograph. Passing a cubist museum in a house of the style that also avoided my lens. 
But serendipity stuck once again, we stumbled across some international music festival and there was a youth orchestra playing.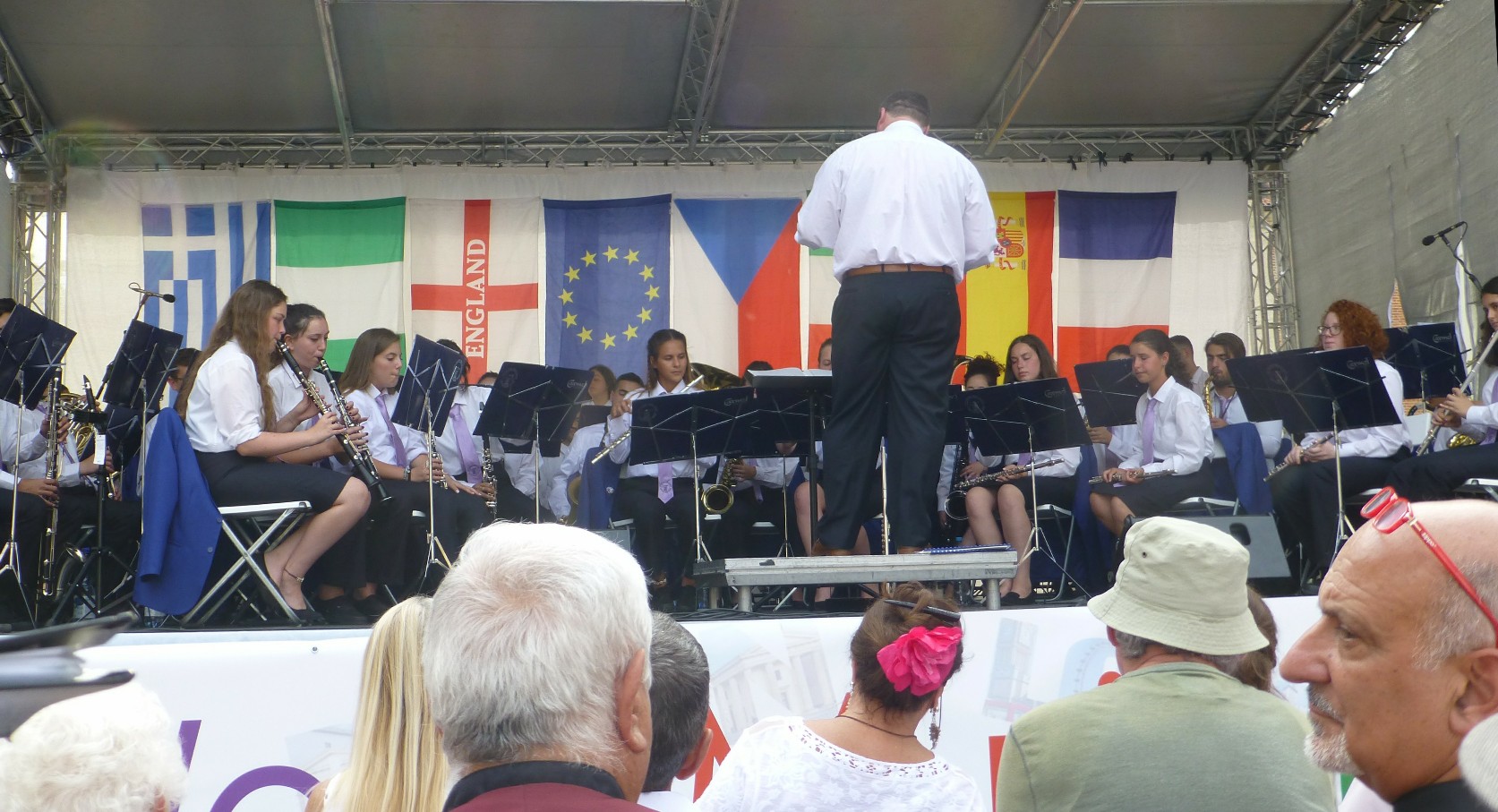 They were very good and I recorded them in my handy-dandy Zoom recorder. If I can work out how to put the music online I will.
One last beer before home. The department store Kotva has a terrace restaurant on the 5th floor with a rooftop view. That's cool, but even cooler is the fact they sell Tanker (unpasteurised beer), have 10 beers on tap from Czech and elsewhere and have a huge bottle selection. Now that's cool, with a view.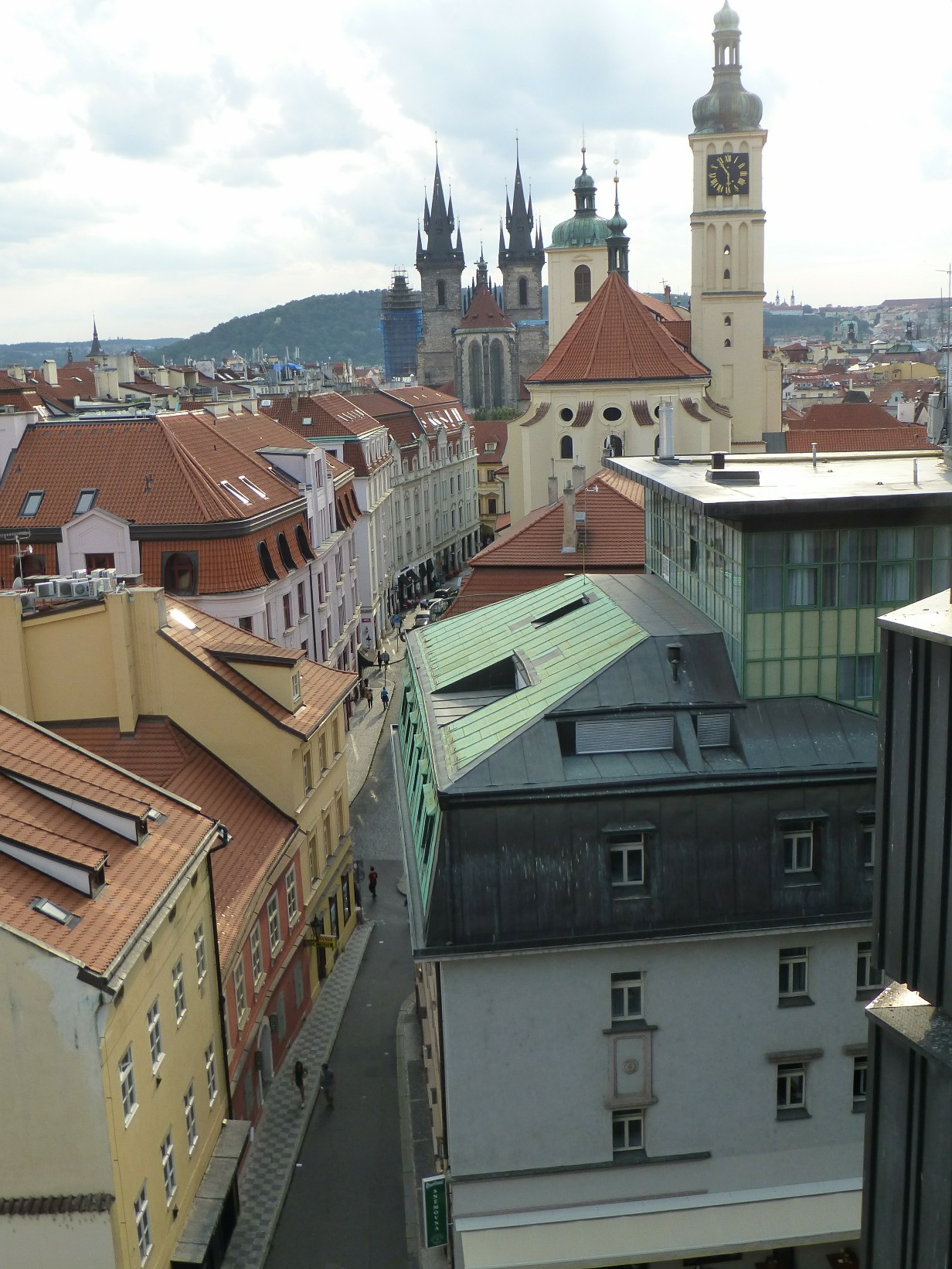 Back to the campsite for one final meal and a few final beers in the brewery restaurant. Somewhere in the evening they have a problem and my beer is slow arriving. The waitress apologises and I tell her I'm happy, just chill. It arrives a couple of minutes later. The bill arrives somewhat later again and I'm informed that me delayed beer was free, because of the wait. It's that sort of place, the sort where my tip includes the price of that beer. The sort of place we'll miss!