Europe here we come. Having only returned from Lundy ( not in the van, for a change) early hours of Wednesday morning it was a bit of a panic to organise and pack. We were so chuffed that everything was packed last night. So why was it nearly 3pm before we eventually left?
It's a wet Saturday afternoon. Ideal sitting stationary on the M25 time. So we headed south along the A272 towards tonight's destination The Plough at Brabourne Lees.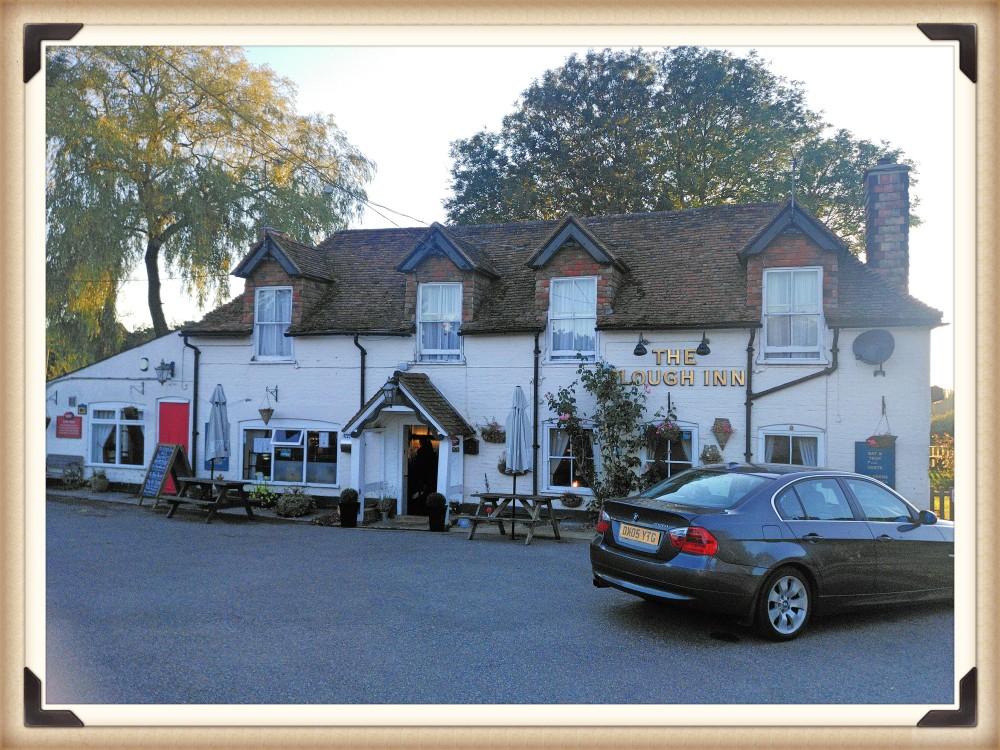 A recent addition to Motorhome Pub Stopovers and Campsites UK Facebook Group and a very welcome one too. The pub has a long history, part of it being a hospital during the Napoleonic wars. It's a lovely old building. Unlike many pubs this has a separate field for campers, securely locked and with direct access via the pub's rear door. Because of this the pub charges for overnighting, a tenner or free if you eat and drink in the pub. Mind you that does mean a nice well drained flat field, quiet at the back of the pub, which is a change from some of the noisy pub slopes we've stayed on.
As always we elected for the latter. My steak and ale pie was filling and Liz's local made burger was huge. Good chips too. We definitely didn't need anything else after those portions. Beer was a little disappointing in choice, just one real ale tap Shepherd Neame Master Brew. But it was a good pint, in tip top condition. So we had a second. Oh, and a third! Prices are reasonable, probably about average which represented good value given the quality of both food and beer.
A pleasant chat with our hosts (Ann and Paul) before retiring. I suspect the other staff member, Holly, is their daughter making this a real family run business.
We'll definitely come back. I like pubs where the owners chat and are interesting. And anyway I never got to ask to see the bat and trap, a game I've often heard of but not seen.
Anyway here's the route we took: