Wern Isaf campsite is a nice little campsite on a working farm. A little more ordered and regimented than some campsites but spotlessly clean and great facilities at a good price. It's only just over 1/2 mile from Llangollen. Now that's not a 1/2 mile north of Llangollen, nor south, no, not east nor west either, that's 1/2 mile due up!!
It's a steep hill and jokingly we wondered just how many hours the return of the 15 minute descent would take. Amazingly it's only about 20 minutes back although stopping for a breather a few times seems mandatory.
One of the reasons for coming to Llangollen was to walk across Pontcysyllte aqueduct, something I wanted to do in my youth when I lived nearer.
A pleasant 4.5 mile walk along the canal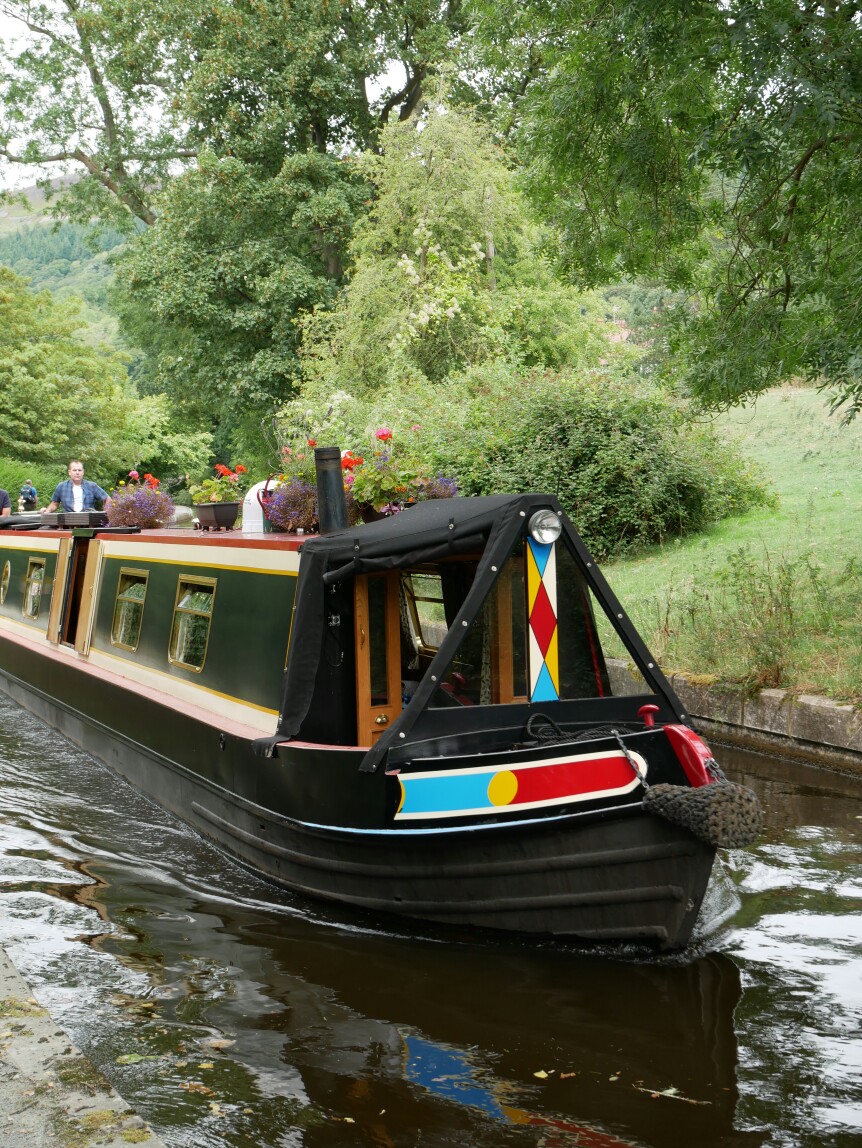 passing a narrow boat selling coffee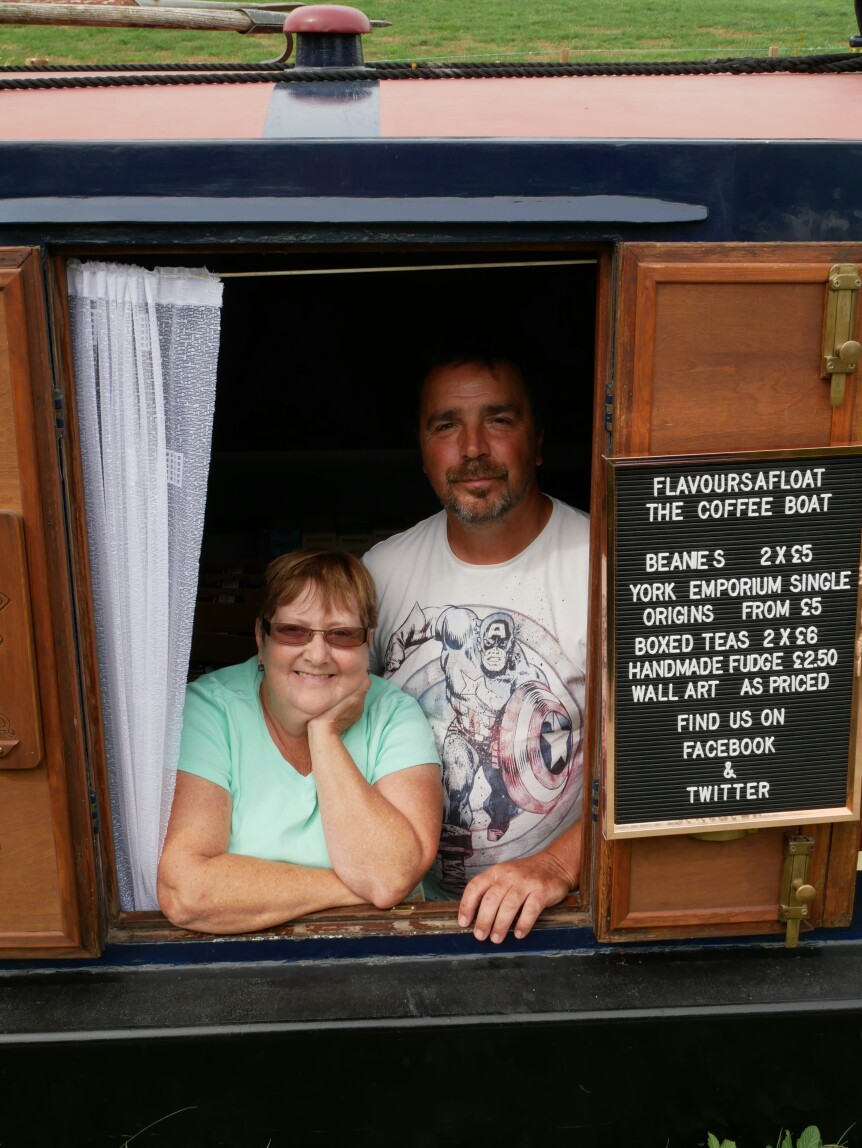 We bought some of course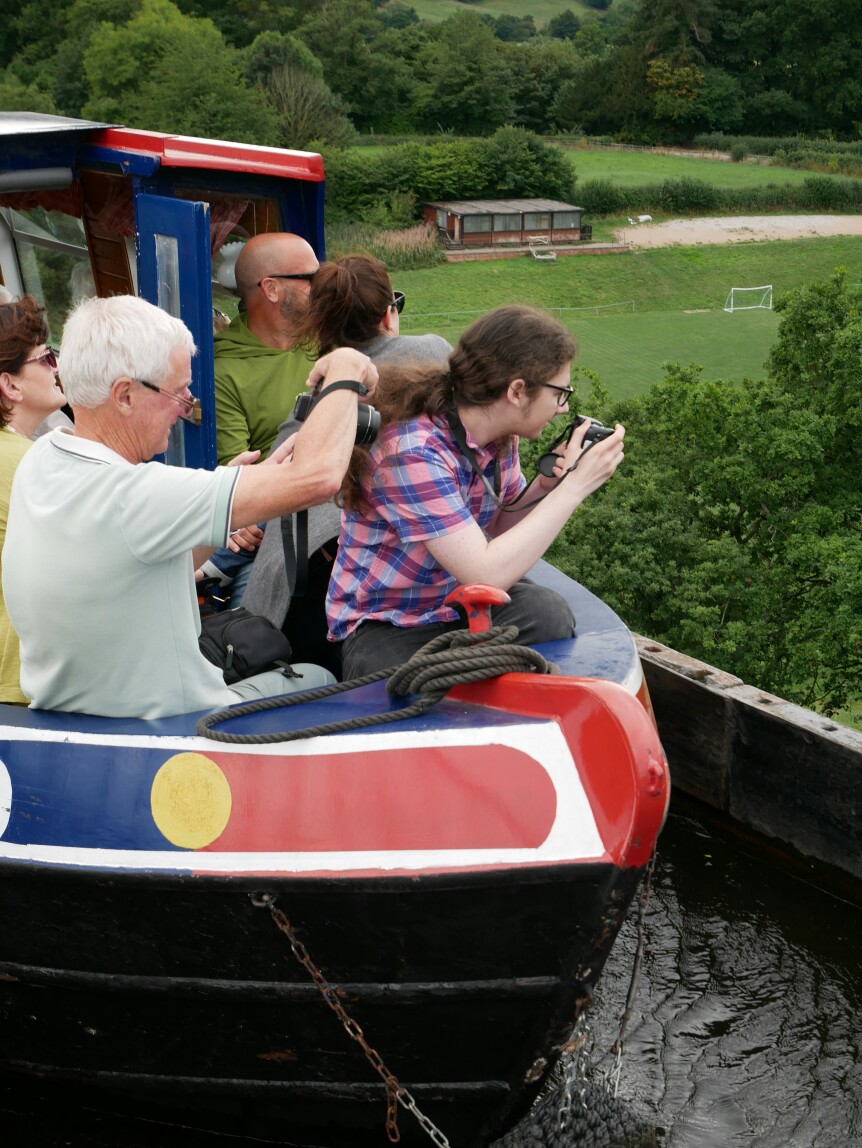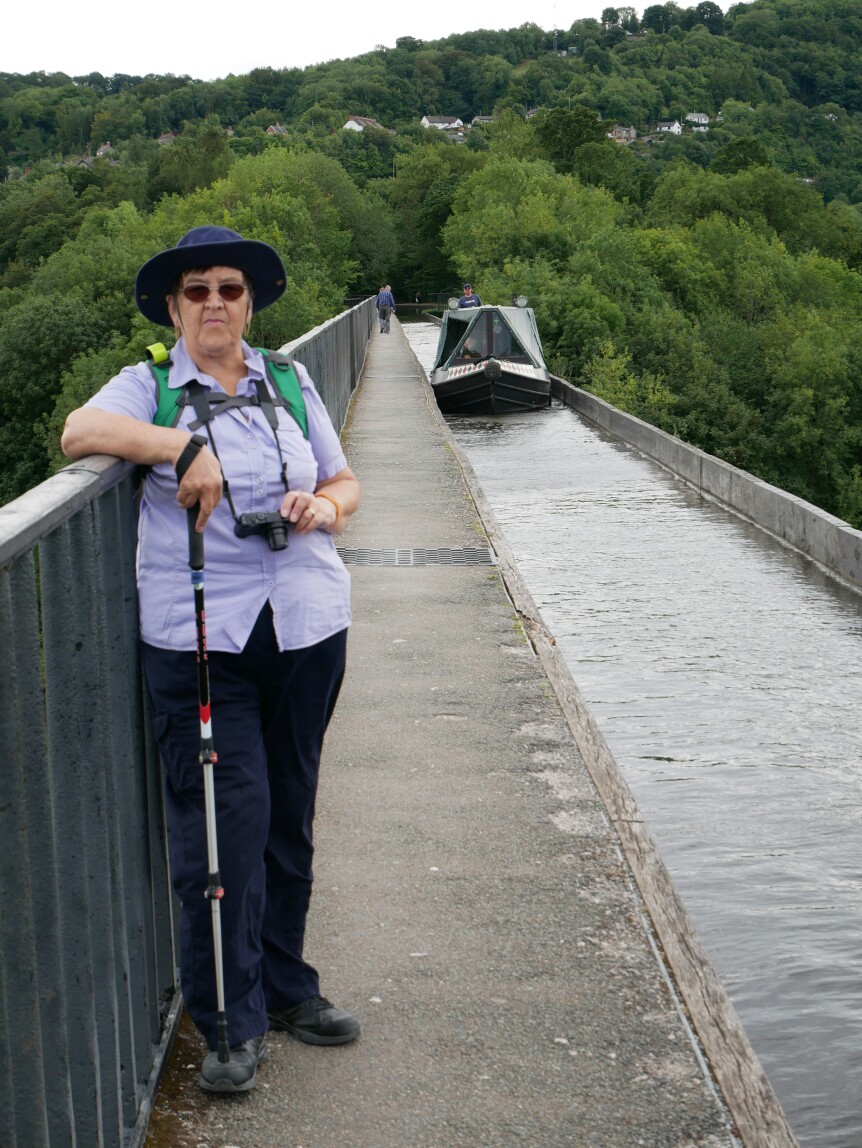 That's a lot higher than the nonchalant Liz looks - at 38m it's the world's highest aqueduct and at 307m Britain's longest. Impressive!
Back past Trevor marina and boatyard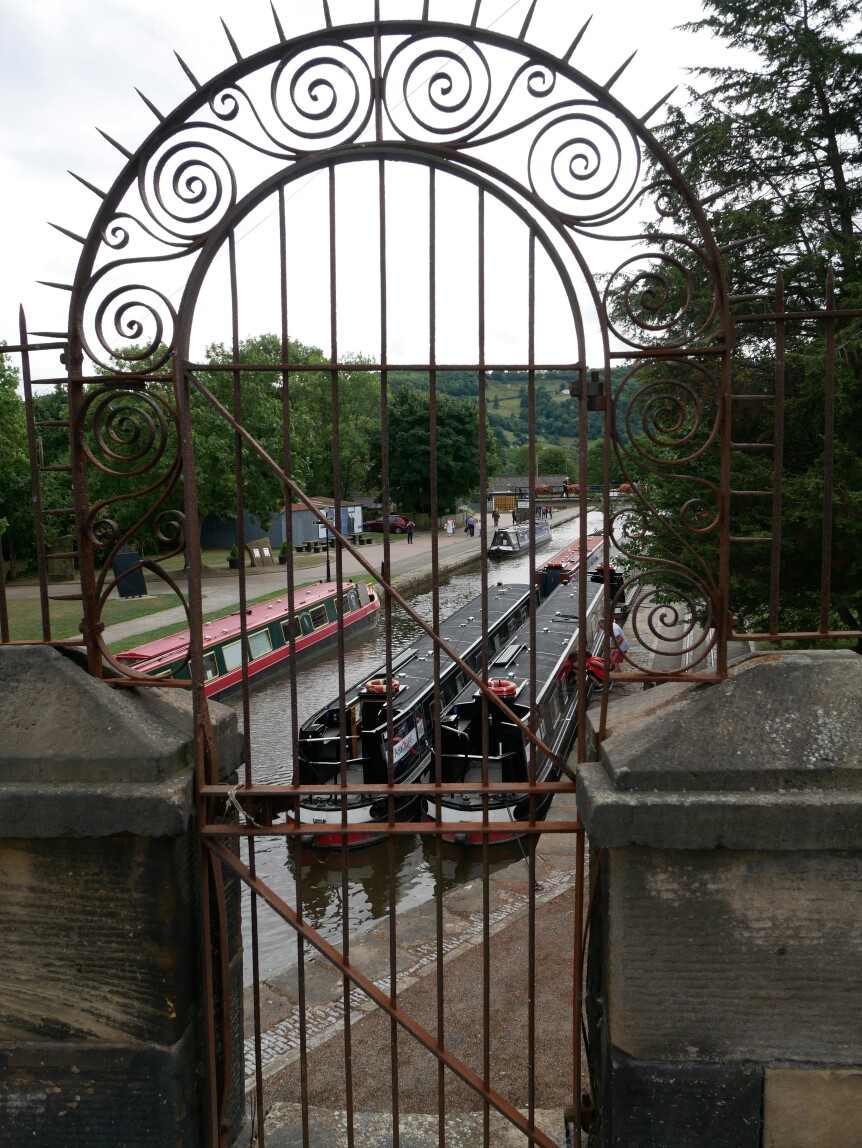 And a hour wait for the bus back :-(