Another day, another brewery
It's gonna be a hot one today, 28-30°. Got us a little 100 mile drive due south to Cesky Krumlov in South Bohemia.  We will miss Camp Drusus, its excellent food and beer making meal choices so easy. And the cheery staff.
Still onwards and eastwards (OK southwards today). The route takes us through Cēské Budējovice where Budweiser Budvar beer is brewed. It would be great to stop and buy a souvenir from the brewery but, alas, the city is a huge traffic jam, it's hot, the engine temperature is the highest I've seen it in all the stop-start in this heat. Trying to navigate around the city to a car park would be crazy. That's the third regret not stopping today. Early on the journey we sailed through a village and spotted some fantastic kites for sale. I should have stopped and bought one, I definitely should have stopped 5 miles later when some were displayed outside a petrol station. Then 30 or so miles later we got into a traffic jam and passed a huge field full of parked cars. Yes, the town was having a huge market/festival/whatever with stalls everywhere but no real parking opportunity other than that one we drove past. Pity!
On to Cēské Krumlov, and traffic since  Cēské Budējovice  has been horrible, and it's hot. Liz finds a campsite on the map near to town than my planned one so we press on through busy town traffic to that one, without a reservation. Turns out they'll dump campervans in their car park, even providing electricity. It doesn't have the security of Camp Drusus but hopefully it'll be OK. It's within a mile of town and cheap at 400 kroner (£14) per night including electric. It's advertised as a "Waterman Camp" on the river Vltava (the one that flows through Prague) and primarily caters for canoeists and rafters.
Anyway some random pics of Cēské Krumlov, a kind of condensed Prague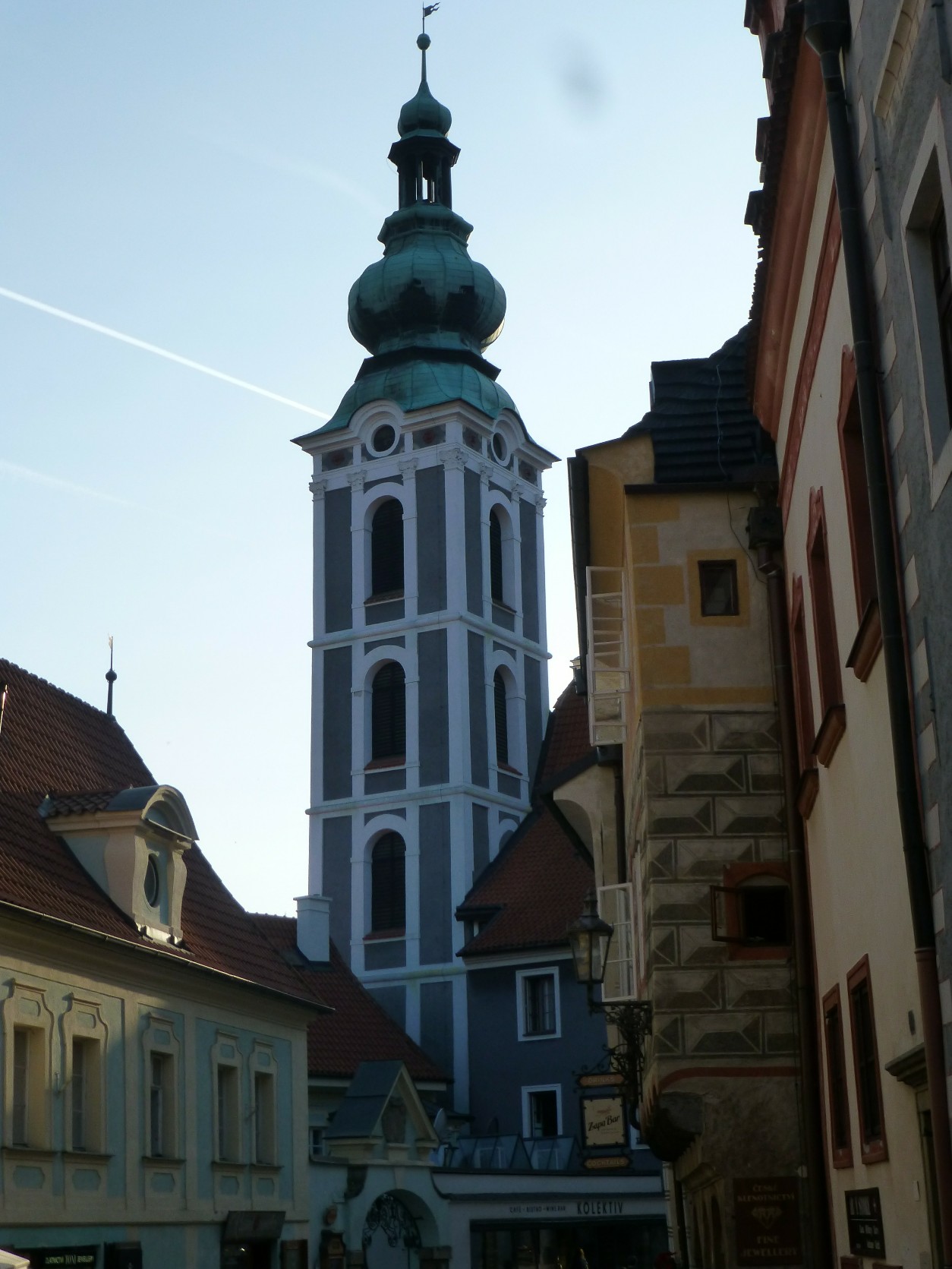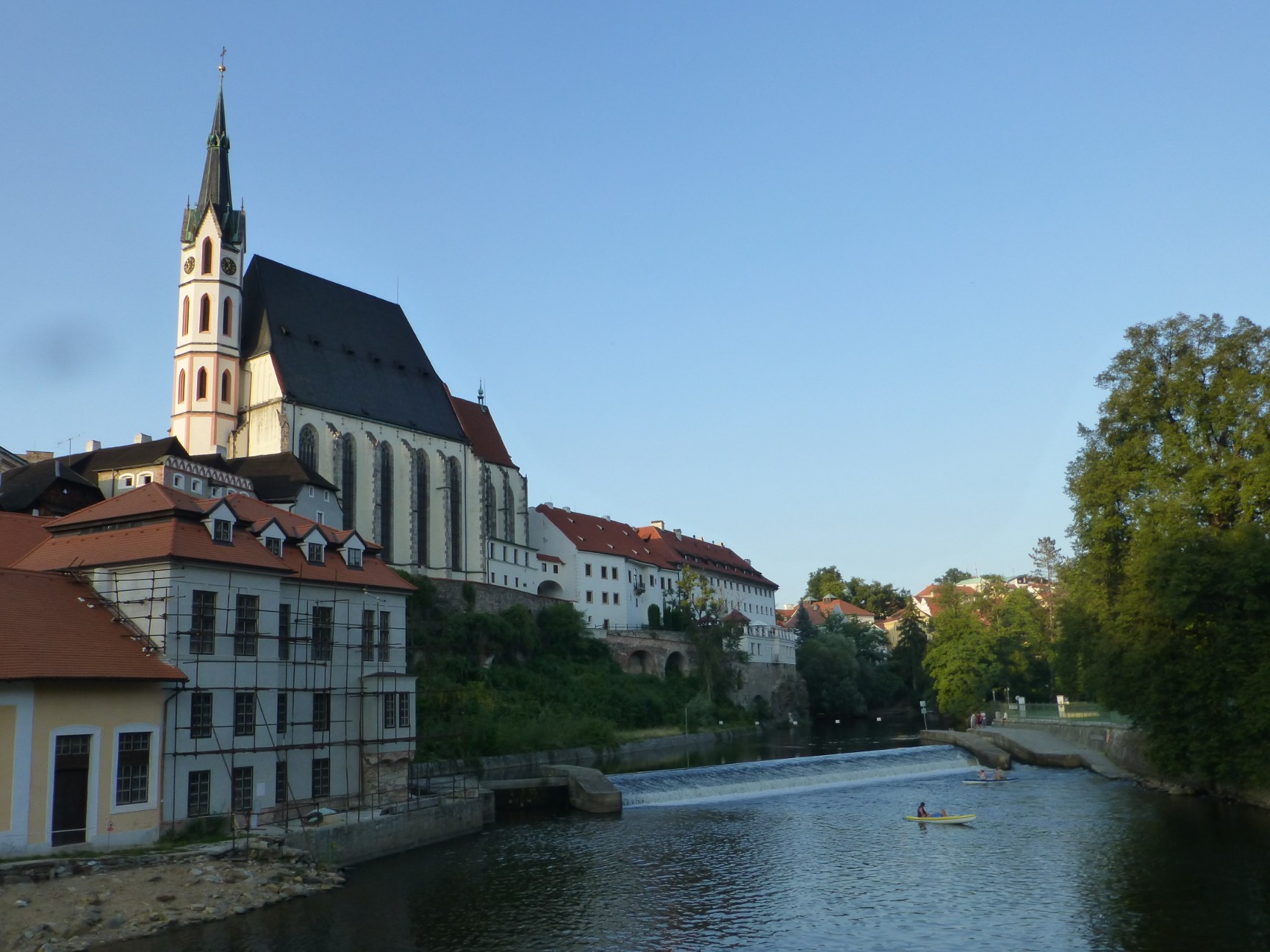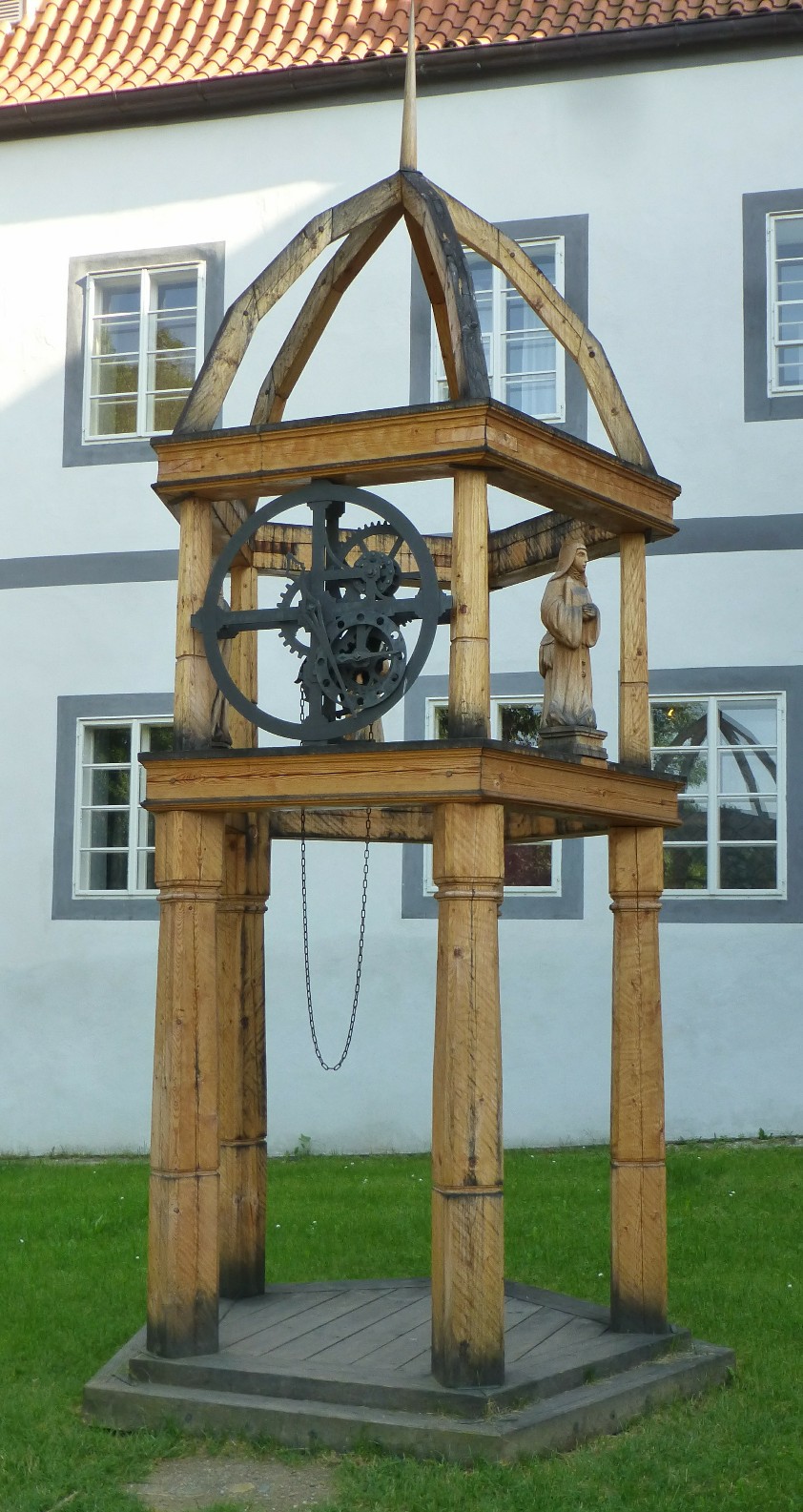 And today's title, the town has a brewery dating back to 1560 and, did I mention it was hot, we needed a beer so where better than the brewery tap - where excellent beer was 30kr (£1.10) a half litre compared to 80kr in a hotel in the square 200m away.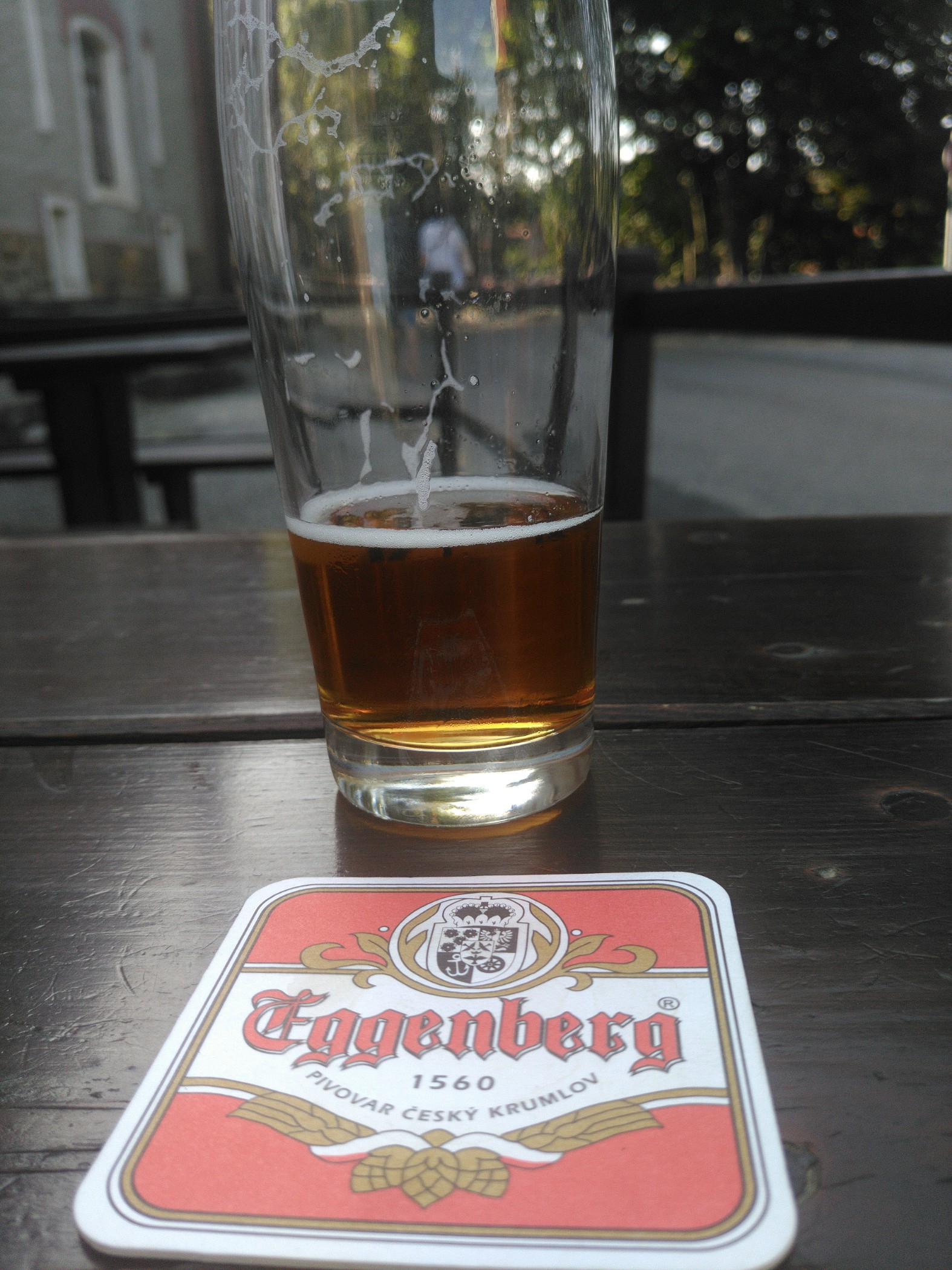 Now good beer needs good hops and the Czech Saaz strain is famous world over. These were in the hedgerow on the way back to the campsite, they look too good to be wild so I suspect may be a brewery strain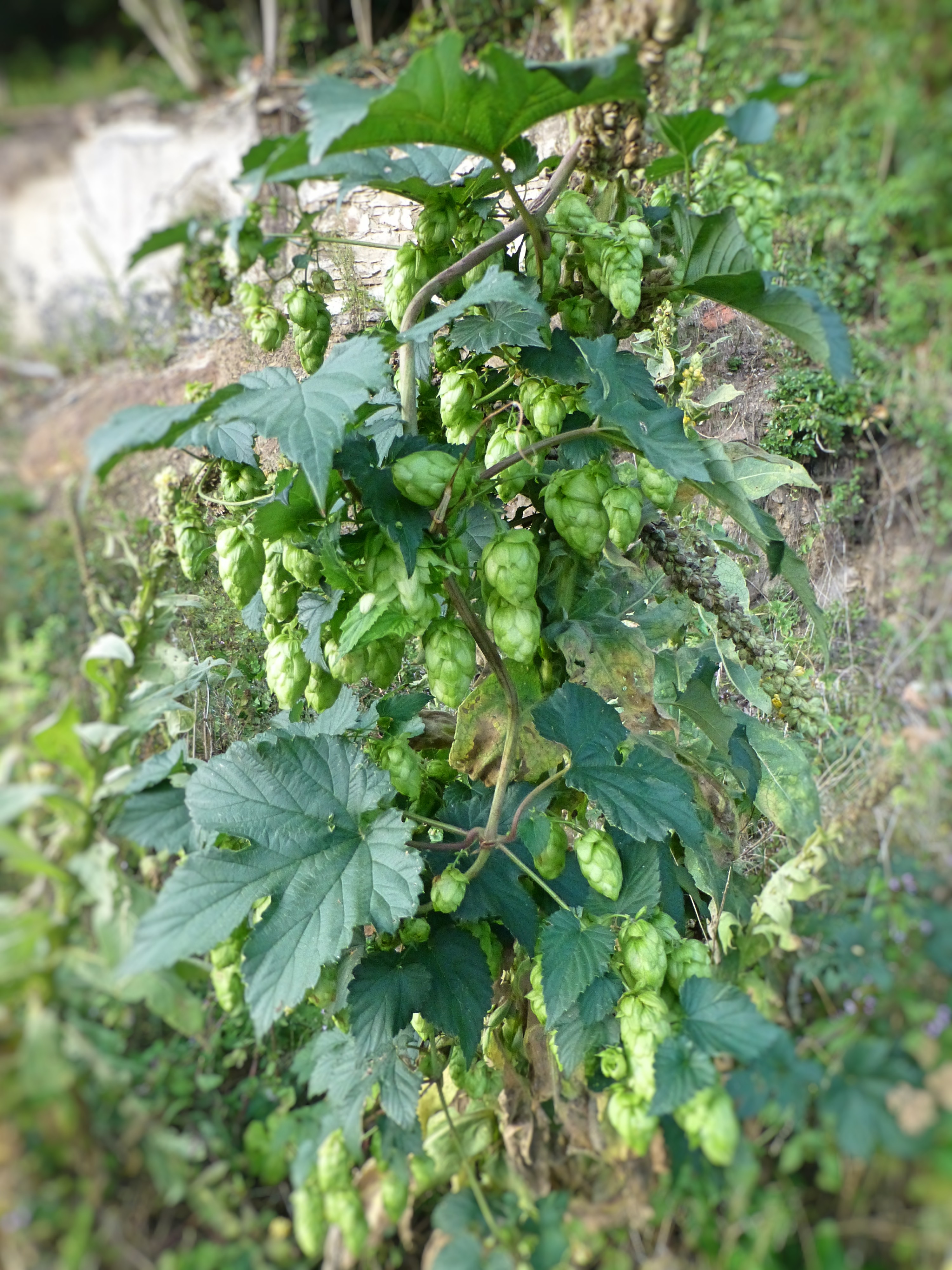 Today's just under 3 hours hour driving