A wet start. Still chance to do the important van stuff, toilets don't empty themselves y'know. 
Liz has set part of today's agenda. A trip to an art gallery!! Why the exclamation marks? Liz enjoys a lot of art but gets bored in galleries and doesn't have my tolerance for modern art. But today's venue is the Bröhan Gallery with its Art Deco collection. We both like Art Deco and have walks planned in Prague and hopefully Vienna will also be interesting.
So having had Star Wars and Terry Pratchett, how about some Star Trek, well I reckon that's the Enterprise anyway.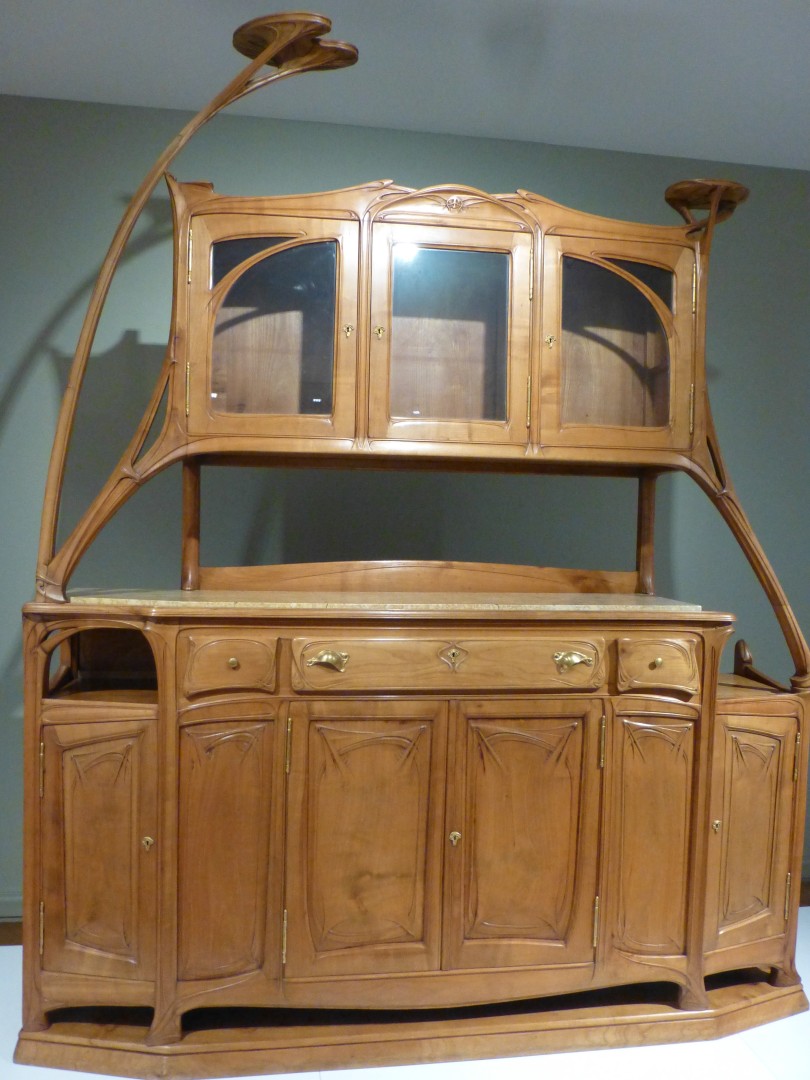 Lots of other wonderful stuff from a time where art was truly sumptuous.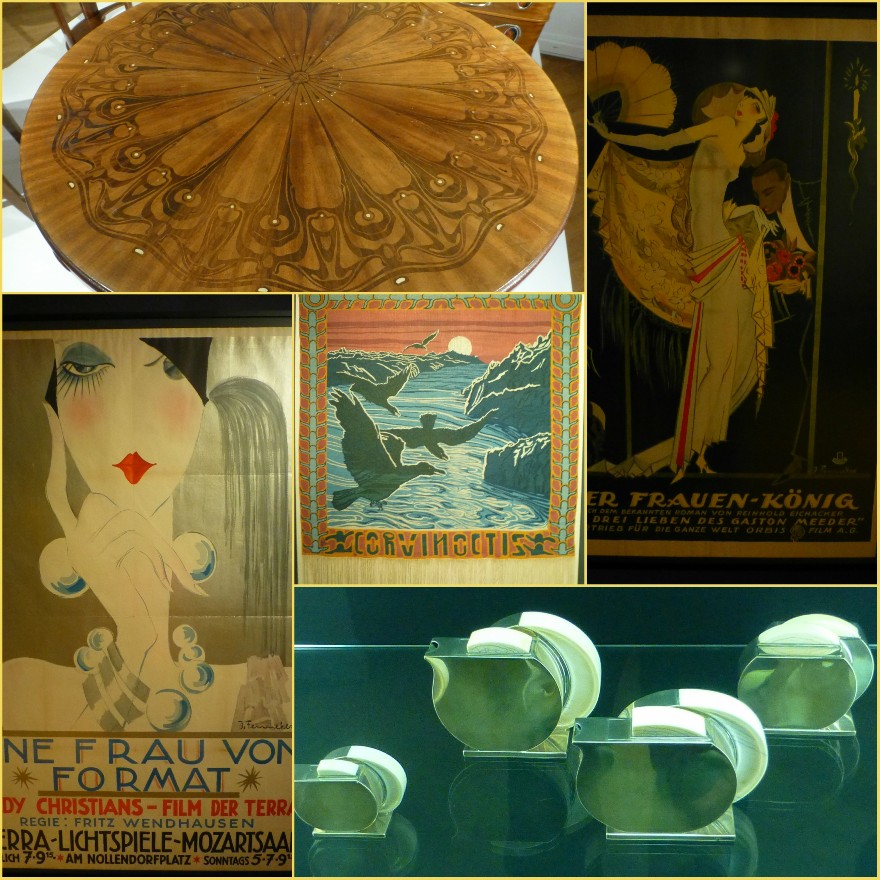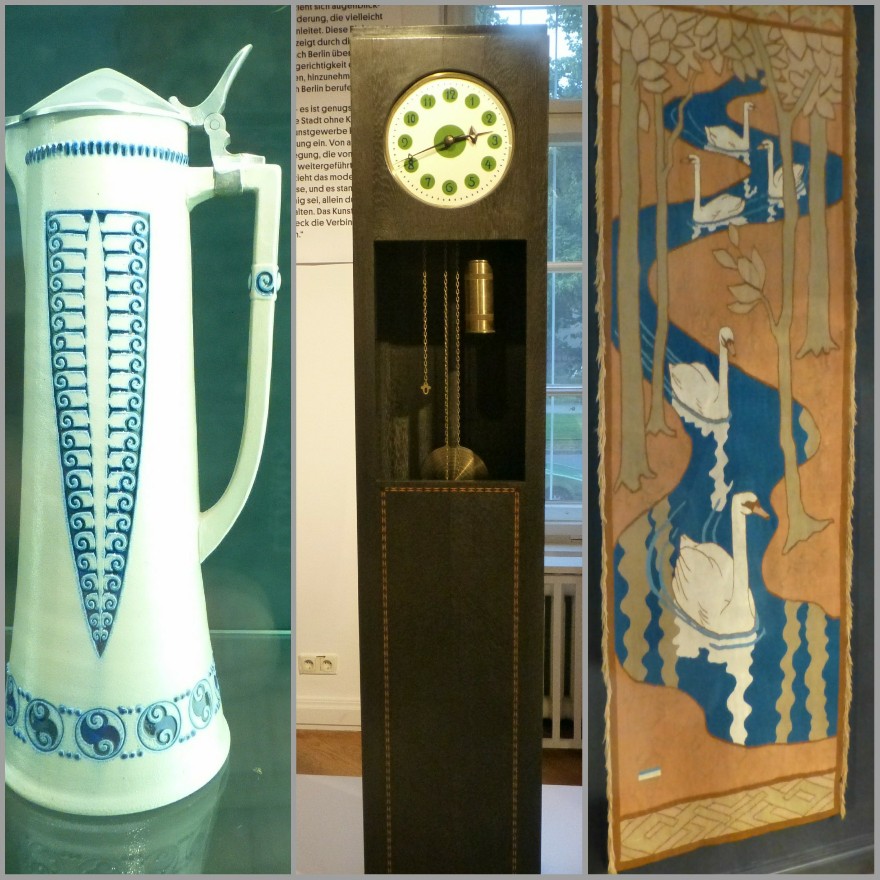 Nice stuff but much of the fascinating glassware and porcelain wouldn't photograph well through the glass (although Liz may have some better pictures).
There was also an exhibition entitled Das Kiss (The Kiss) which was all about the impact of kisses in art.
Today's quiz question. Who painted the following?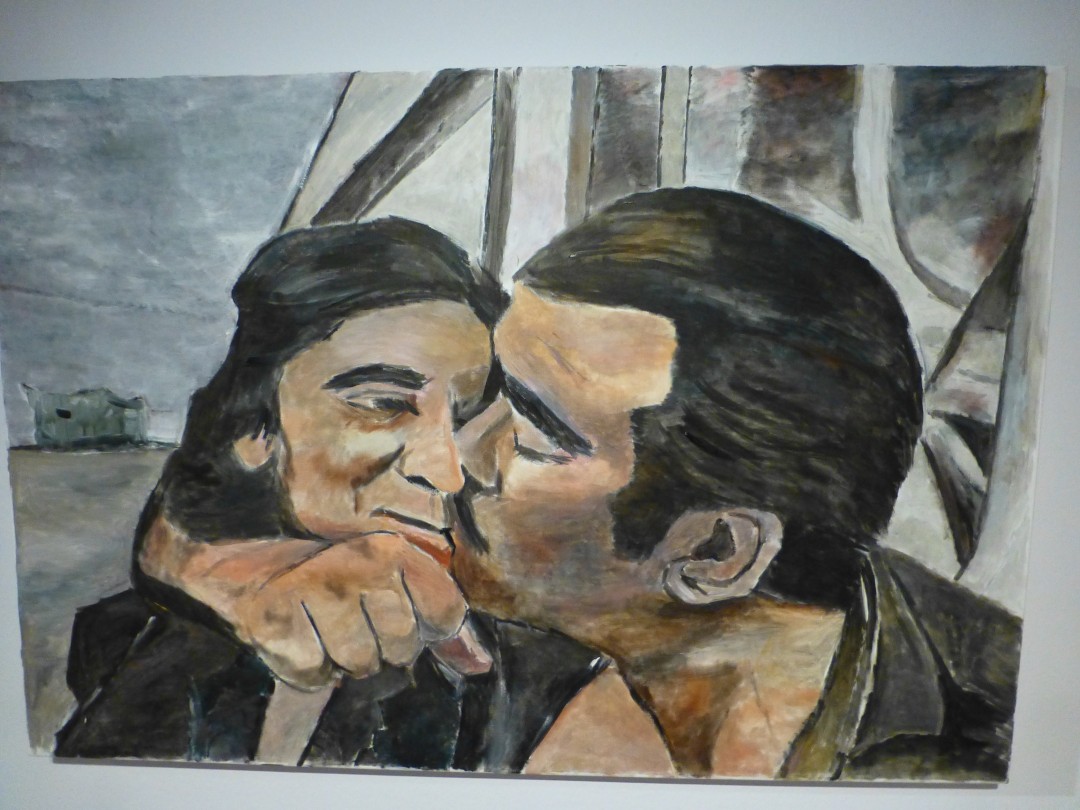 No, no cheating, the answer's at the end of today's blog.
Again some interesting stuff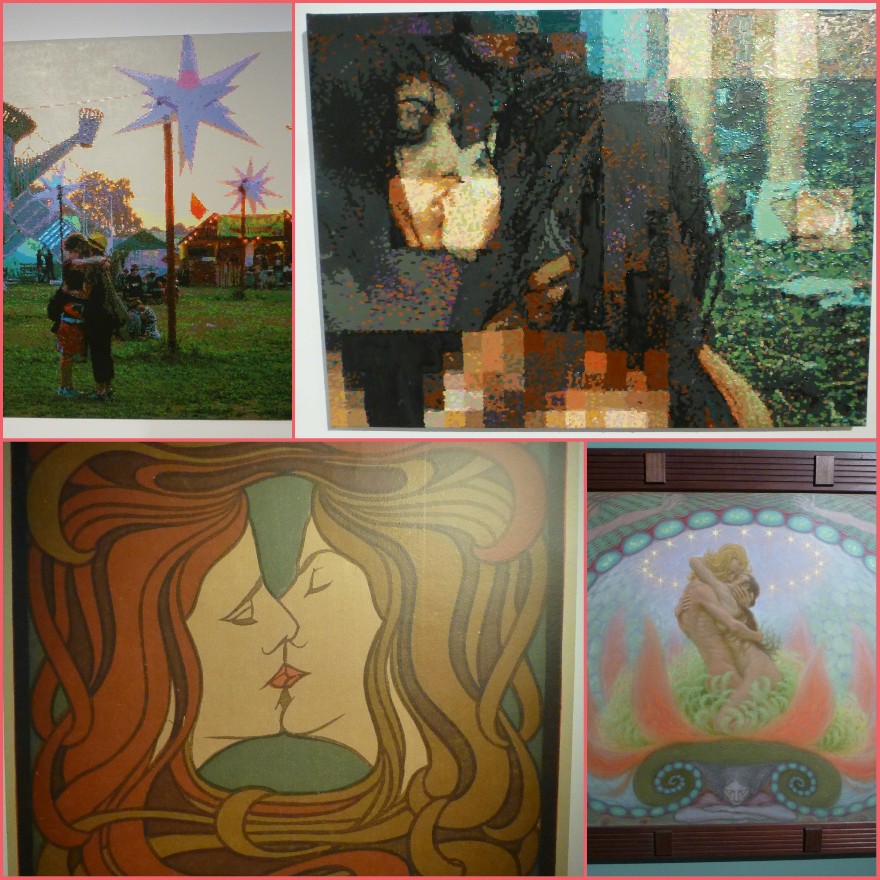 And this bedroom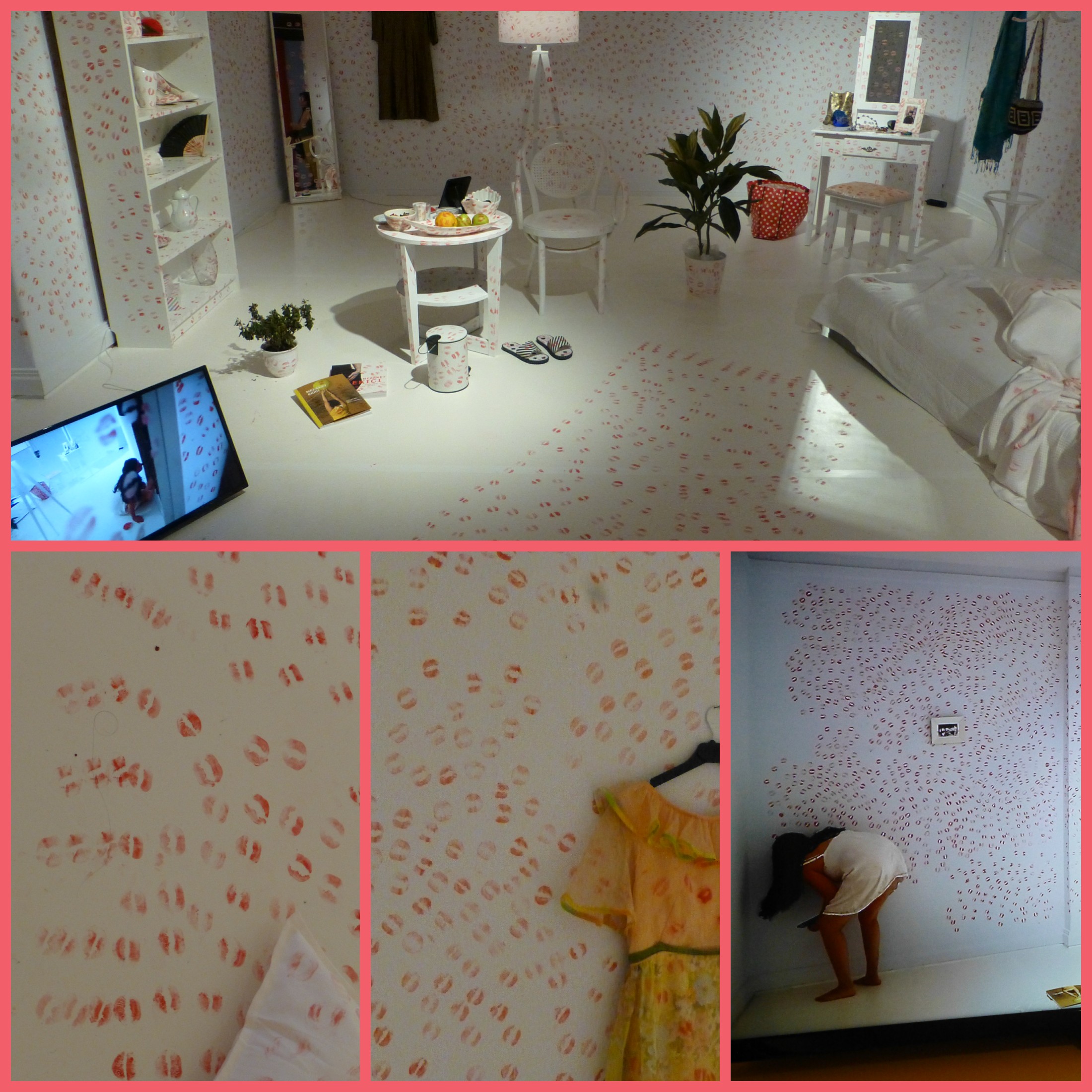 The artist can be seen creating the artwork in the bottom right panel.
Time for a coffee. Found a nice little coffee and cake shop nestling next door to a much larger bakers. Found out that a Cafe Lungo comes with a glass of cold water see(for diluting the coffee?) and didn't discover the German word for 'custard' but that was what was in my random cake.
My choice of itinerary now, and I chose 'Brewpub'. Actually that should be plural as two are on the agenda. My Berliner friend Andrew had already suggested Vagabond but just a few streets away is the long established brewery (and distillery) Brauerei Eschenbraü. Like Emil's this was not the sort of beer garden I might have expected. Firstly the place was difficult to find, it was inside the courtyard of blocks of flats and so hidden from the main road. Secondly the beer garden was in the courtyard of blocks of flats, i.e. surrounded by enormously high walls on all 4 sides. What little direct sunshine it might garner was shaded by some huge trees do not an sunshade in sight. But it was a popular place and rightly so. The beer was the best we've drunk in Berlin, unfiltered and rich in flavour. A very limited food menu was augmented by allowing food to be brought in. A few tables away a large party was obviously in preparation with enormous boxes of salads and other foodstuffs appearing in Tupperware boxes. The bar even loaned out cutlery. Again like Emil's another fascinating slice of Berlin life. It looked like one of the flats contained a communal laundromat and people used the beer garden whilst washing. At another table a cyclist was repairing a puncture. Another good place to have found. And a trip inside to see the distillery was interesting. I was tempted to pick up a bottle of single malt but... Nah, I should have done!
Vagabund was the opposite, a small, noisy, bustling bar which seemed to be the meeting place of American ex-pat's. I overheard the barman telling someone (in American English) that he'd just returned from the Boomtown Festival which takes place about 7 miles from home in Winchester, small world! The ambience was no where near that of Eschenbraü but the beer was very good. And less usual fare too, I tried both their smoked beer and their salted stout! Both distinctive and the smoked beer in particular was excellent with just enough smoke taste (some rauch beers tend to overdo it).
And so another late night on the tiles ends or stay here in Berlin. We've not seen a quarter of what we wanted to. For goodness sake we've not even visited Checkpoint Charlie! I wanted to get to the Stasi Museum too, it was recommended by a friend and sounds fascinating. 
Now I understand why farewell in German is Auf Wiedersehen
Oh, and today's quiz. Give yourself a pat on the back if you said "Bob Dylan".