If I leave here tomorrow
Would you still remember me?
For I must be traveling on, now
Cause there's too many places I've got to see
Today's 25,000 steps in a nutshell: walked into town, found the market, a minor wander up and down the main shopping street, took the funicular up the hill, a short walk on the hill top, back down and back to the van, out for a beer at the city brewery, in to dinner and another beer at a brewpub, back to the van. Fitness tracker reading 24979 steps.
Some more details perhaps? Freiburg is an old city but seems to have been rebuilt significantly around the turn of the 20th century. I suspect more rebuilding was necessary 45 years or so later! Some interesting restored buildings, a wooden pedestrian bridge, venerable and impressive Munster etc. Trouble was the buildings around the market square were hard to photograph purely because of the number of people. Here's a snap.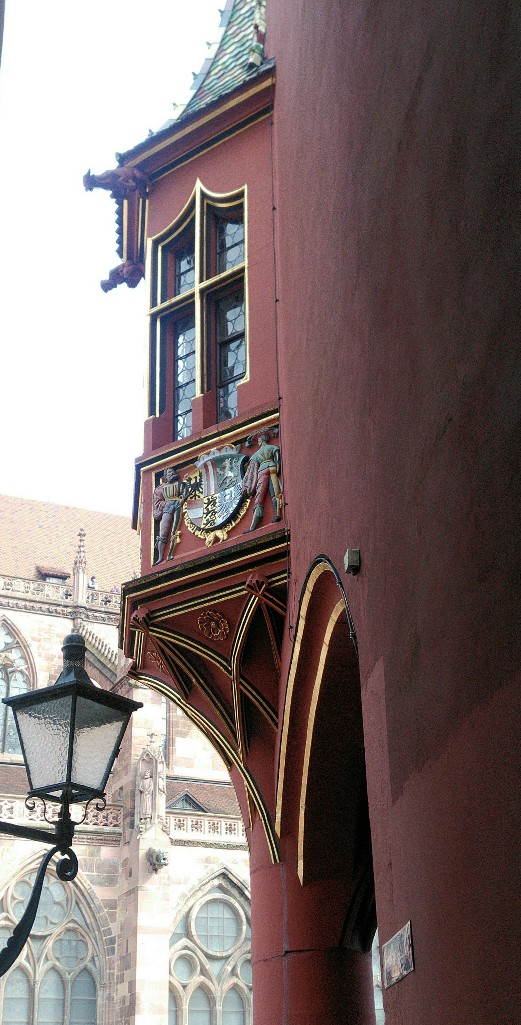 The market was interesting. Few tourist stalls but lots of vegetable sellers and garden flower stalls. A rank of sausage based eateries. Amongst the more interesting stalls was a brush maker.
 We now have the wherewithal for lamb stew for the next couple of days.
Shops were the usual mixture of local and chain. I can only assume the cobbled streets are tough based upon the number of shoe shops in town! It didn't help that the cobbles are being replaced and the main street itself is completely dug up and inaccessible. Still Liz managed to find Karstadt and another haul of cheap fabric.
The funicular was single car but interesting to note a counter-weight underslung below the track. Also, unusually the track had two distinct gradients, a gentle slope above the park and then 100m further on it got much steeper but still a gentle slope compared to most funiculars.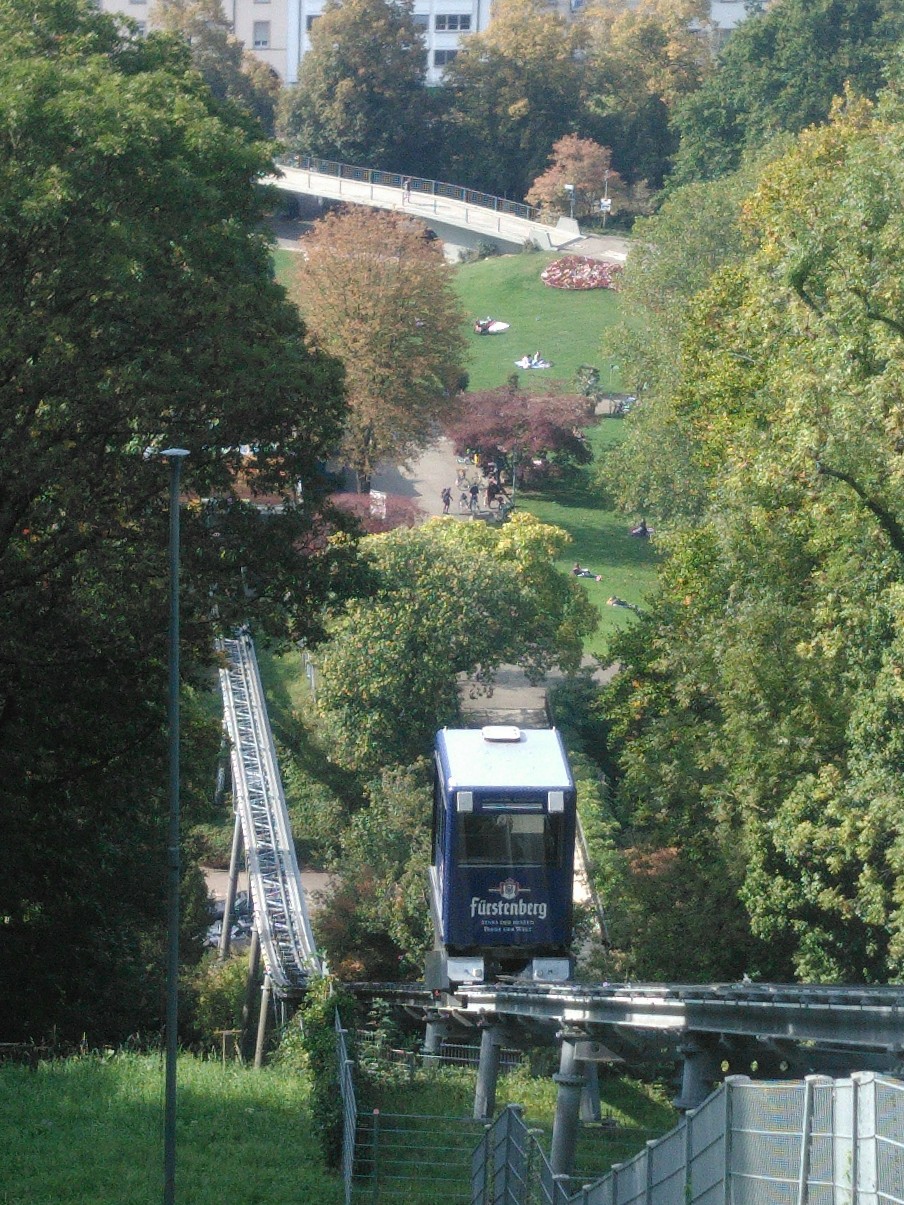 Good views from the top and a complete maze of interesting walks around the old castle site. We walked a little way past the vineyard hoping to catch a glimpse of the campsite below but it was still too far off and trees we're in the way. In a clearer day we may have been able to see perhaps as far as Basel in Switzerland or possibly over the border into Alsace.
After a restoring cuppa in the van it's time to go out again. The major brewery in this area, Gantner has an Oktoberfest running. Sadly it's ticket only and at €12 each but worth it so we stroll past the brewery and drop in for a swift pint just to see the locals dressed in there tracht. The beer was unusually almost amber coloured but still a little sweet to my taste. However we did meet a local with excellent English so had a pleasant conversation about the German and French approach to foreigners!
We visited the second largest brewery in town last night but a quick Google search found us Martin's Brau micro-brewery. A good basic local menu, dinner was sorted although I wasn't expecting 3 potato dumplings, nor, I suspect was Liz expecting quite such a large salad. It was good, the beer was good although they had run out of their monthly special brew (this month a Oktoberfest Märzen) so along with their Pils I tried their Hefe Weisen. It has to be the bananaiest wheat beer I've ever tasted. Beating even to one in Prague a couple of years ago whose name I forget. Anyway it and the food were excellent.
Here's a couple of random graffiti