George Lucas meets Sir Terry Pratchett
Today's title speaks for itself: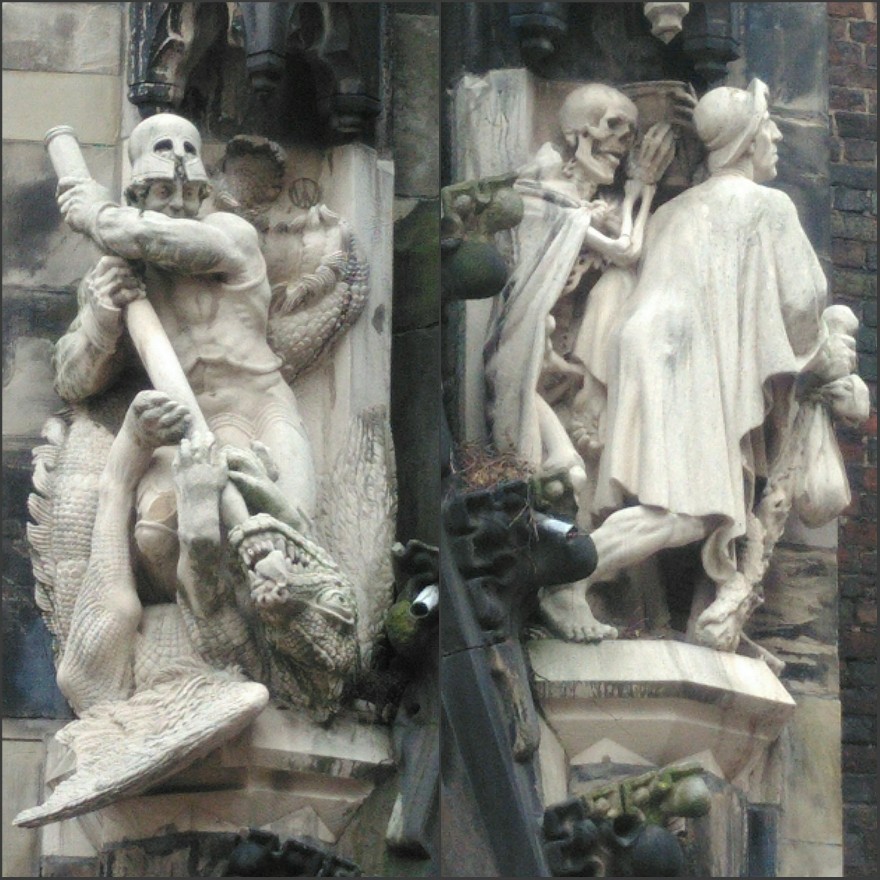 Statues on a church in Hanover seem prescient of 20th century sci-fi.
A few other architectural features but my phone doesn't really do them justice, Liz's blog hopefully has better photos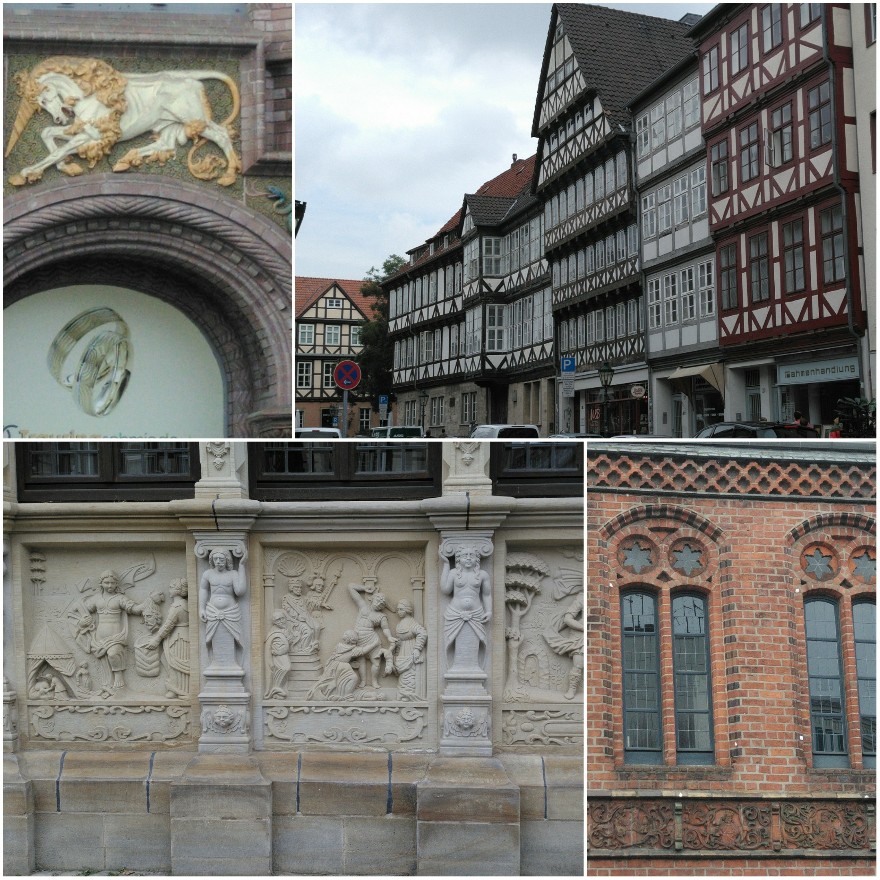 So you've probably gathered we've wandered into Hanover today, an easy bus ride from the campsite. We missed a trick with the bus fare, a group ticket for up to 5 people is actually marginally cheaper than 2 returns. 
Much of the day was spent sightseeing the old town and mooching around shops. Liz found the knitting needles she needed and I added a couple more small card games to my collection. 
Dinner was going to be in one of the slightly up-market restaurants in the 17th century old town but Maschsee Fest is on. Masch See is a large lake in the southern edge of the city used for all manner of watersports. For the next two weeks it is also home to a food and drink festival and so had to be done. A couple of beers, a bratwurst and some amazingly bizarre pork kebab (again see Liz's blog for photo) later it was time to wander home. We'd got there early, before the crowds,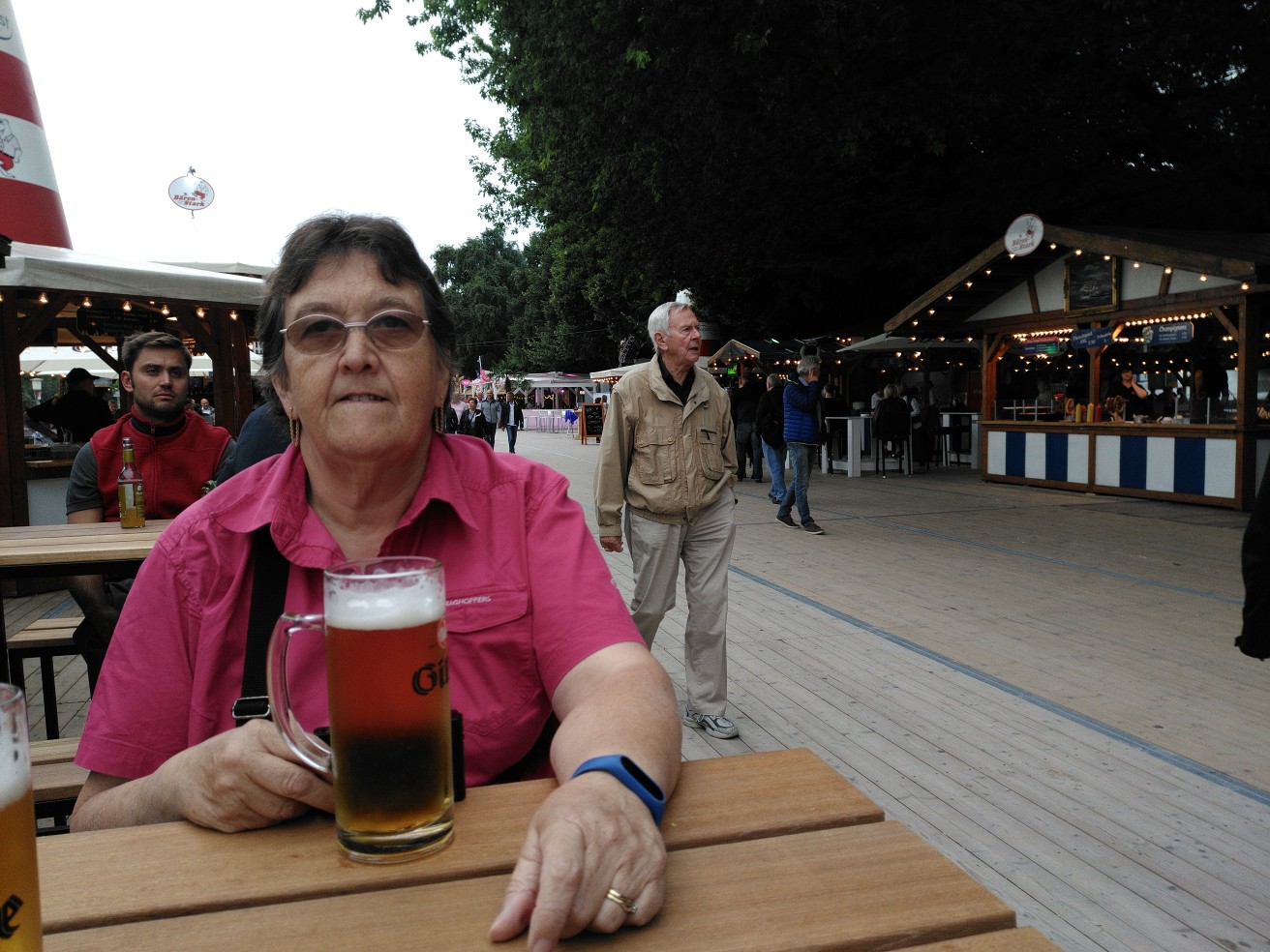 but it was definitely filling up when we left nearly 3 hours later. 
Liz did a brilliant job navigating the back streets to get us to our nearest bus stop, in the suburbs, almost a mile away and, like clockwork the bus was on time to the minute getting us back in enough time for a nightcap at the local Arnum bar. 
A 10pm return to the van, 22,000 steps (almost 10 miles)  - think I'll make it a short blog tonight!
But let's finish with my sort of bus -