Mamma Mia!
It's a tedious drive down to Bancyfelin. Just a few miles outside Carmarthen and 4 hours of motorway or equivalent all the way. Just over 200 miles. The exact figure would be available if a) Osmand mapping hadn't changed the way it's measuring works (or if I could remember how it works) and b) I could work out how to get today's track back into the GPS logging program. Ah, that first night or two where nothing works!
Still I did get the map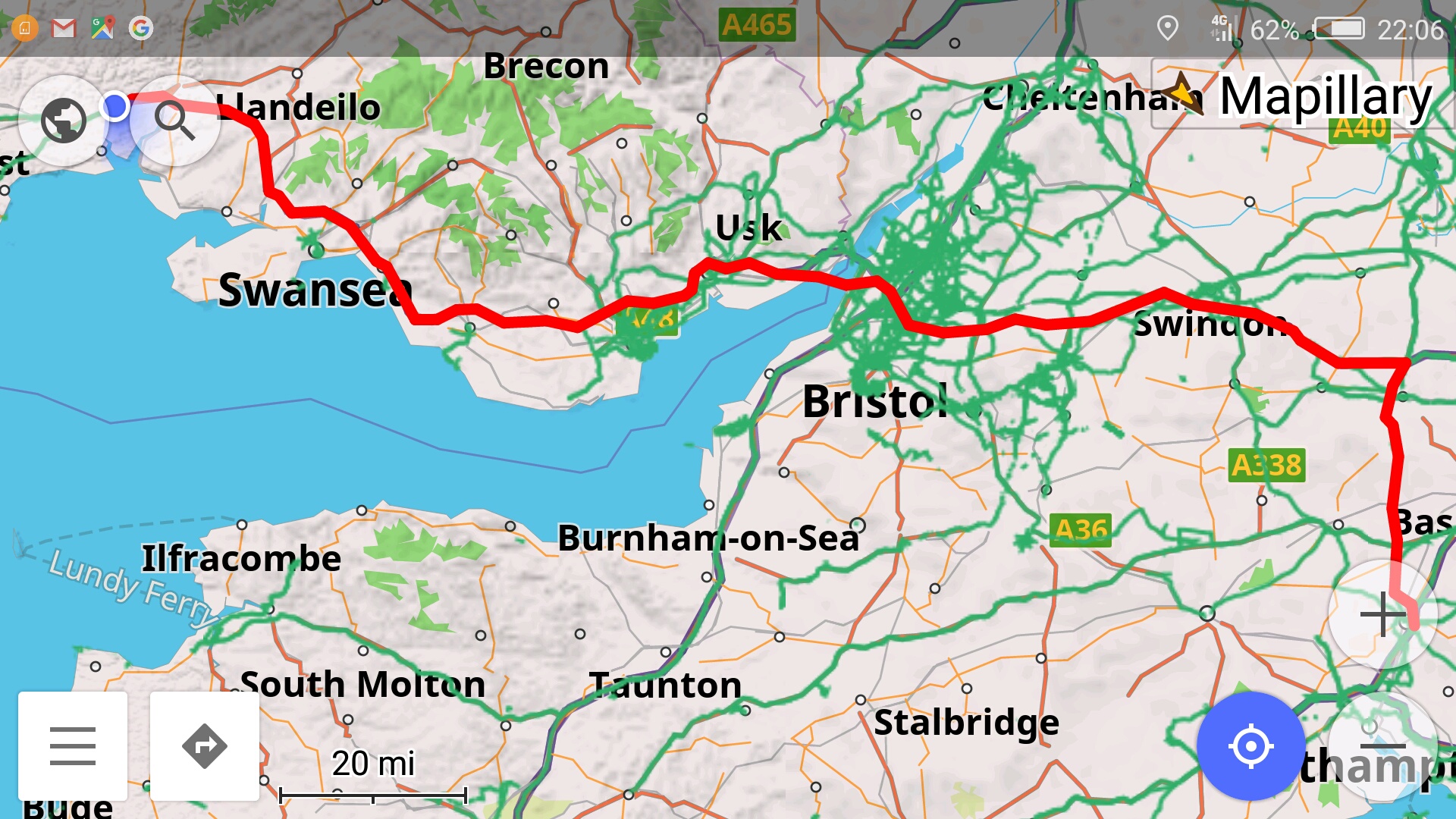 Note to self, the starting milage was 65772, so for once I might be able to work or how far we've driven this trip.
A good start, back from Pilates by 14:10, on the road by 14:34. How about that for a fast turnaround! And OK traffic all the way to Newport. Then stop-start for several miles adding 30 mins to the journey. Well, it was rush hour. But 4 hours and not a single stop for a leg stretch or pee break. Pilates is obviously doing us good.
Pub was OK, just one draft beer, local Castle Gate Towy bitter, nice but not well kept, my second pint was definitely barrel end. Food was good, Liz had a chicken madras and my chicken and smoked bacon pie was an interesting and pleasantly different mix of flavours. 6/10 but the car park is quiet and it's nearly bedtime.
Night night.