As I said yesterday, Bantry Marina pricing was a little uncertain. I thought we'd be charged €20 as an overnighting motorhome (despite the fact we used no electricity of other facilities). There ought be no additional fee for staying until 12 this morning. Maybe we'd only be charged €5 for overnighting but an additional €4 for this morning's parking (since 8am). Had no idea when the parking machine assessed our stay merely as short-term parking costing just €6.
It's been hot the last couple of days. Despite the milk being relatively fresh we were uncertain of how it might be. Sour we'd anticipated, perhaps, but solid!! It gloopped out and despite actually tasting OK we erred well in the side of caution. So milk was added to our list of requisites during our morning trip into Bantry town. Still we had time to explore and stumbled across the library with waterwheel that was actually turning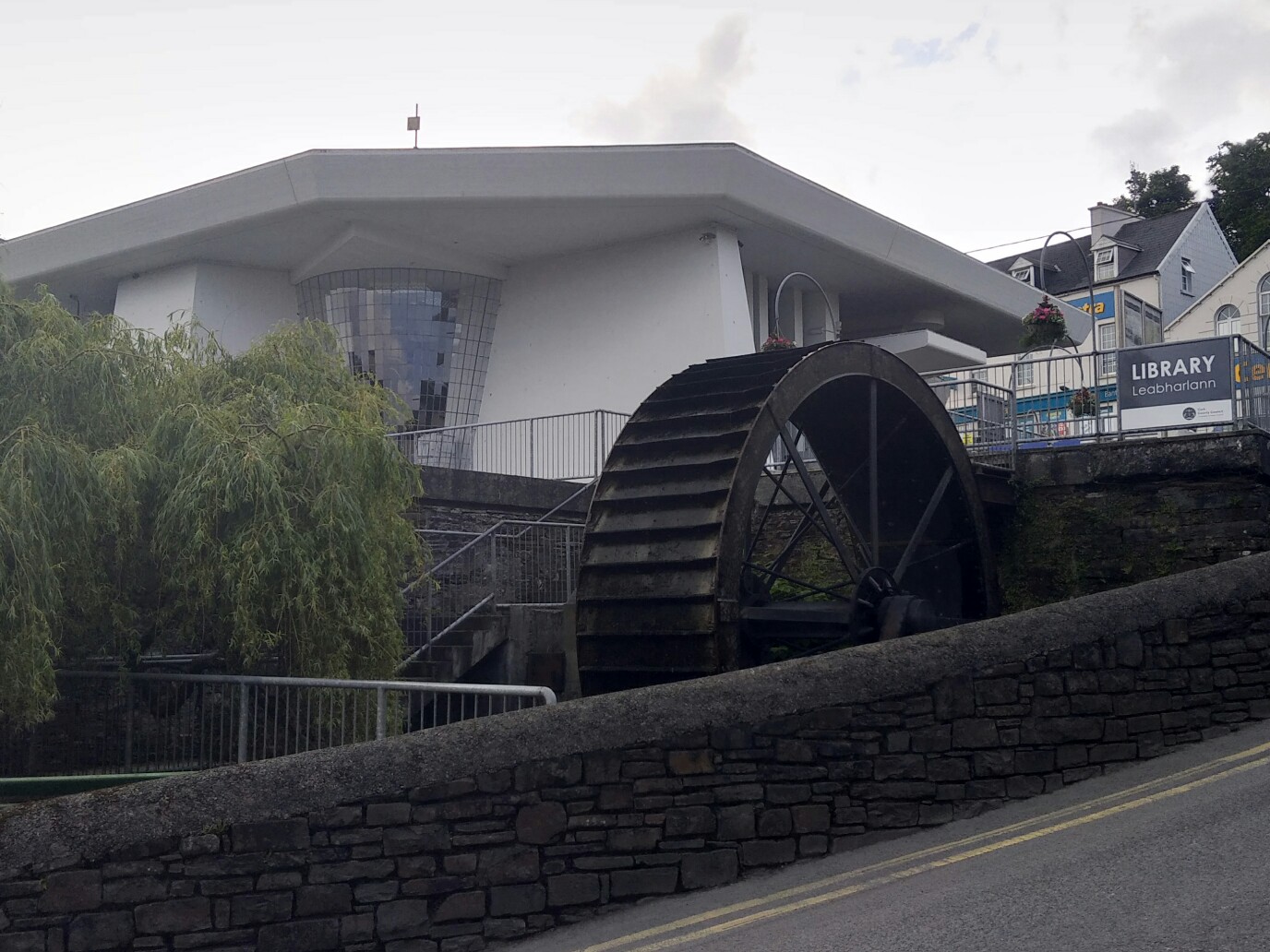 It's a short 20 mile or so drive down to Mizen Head along the Sheep's Head Peninsula. Scenery here very much like Cornwall as opposed the the mountain grandeur of the last view days. But still very pleasant.
Unlike its northern counterpart Mizen Head is quite a tourist attraction. The large carpark was half full when we got there. Wouldn't have liked to have met the coach or larger motorhomes on it's fairly narrow access road though. The car park has a few specimens of what we believe are Western Marsh Orchids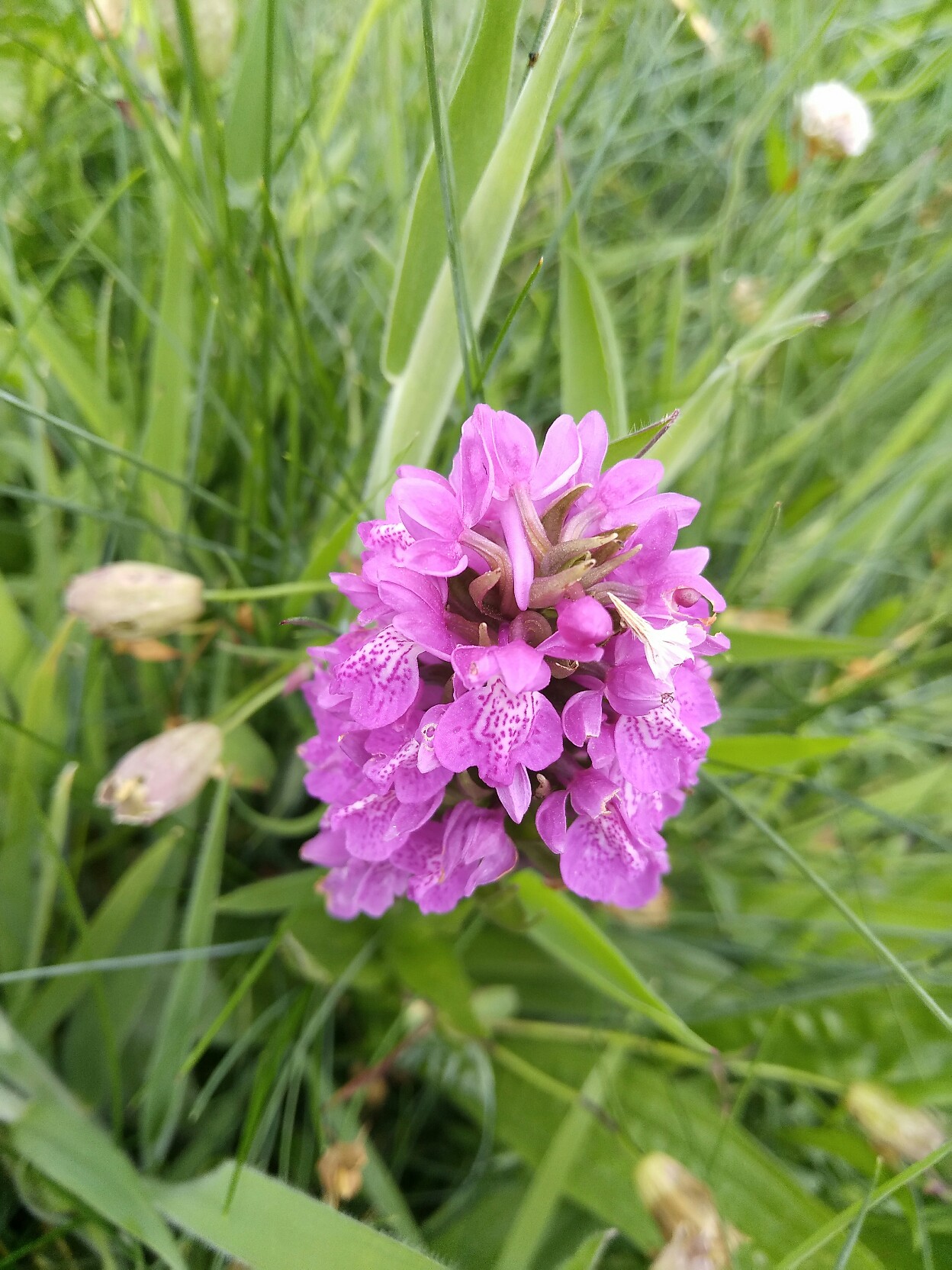 The reason Mizen Head is an attraction is that the old station is still accessible. It's on a rocky islet accessible by a bridge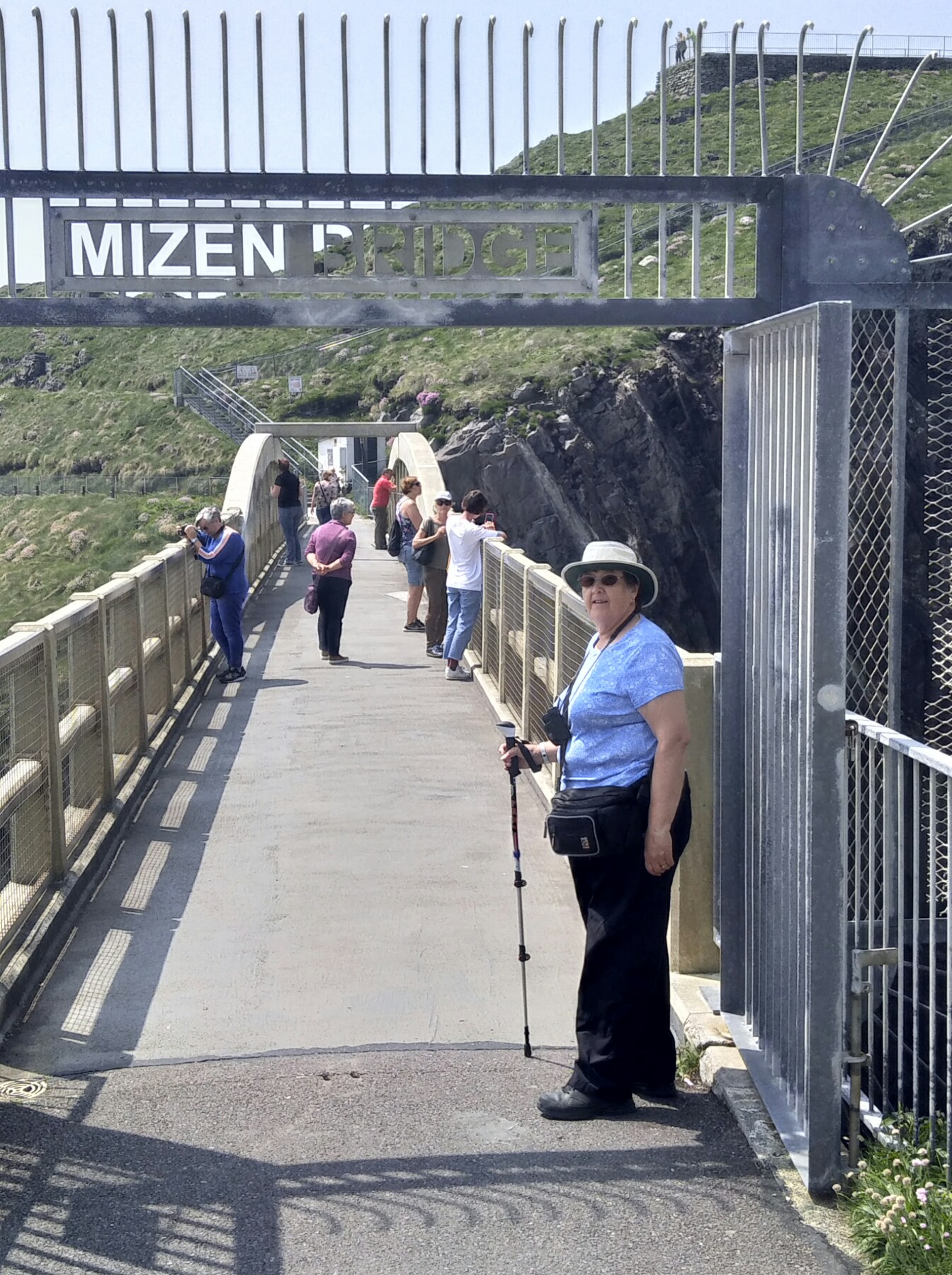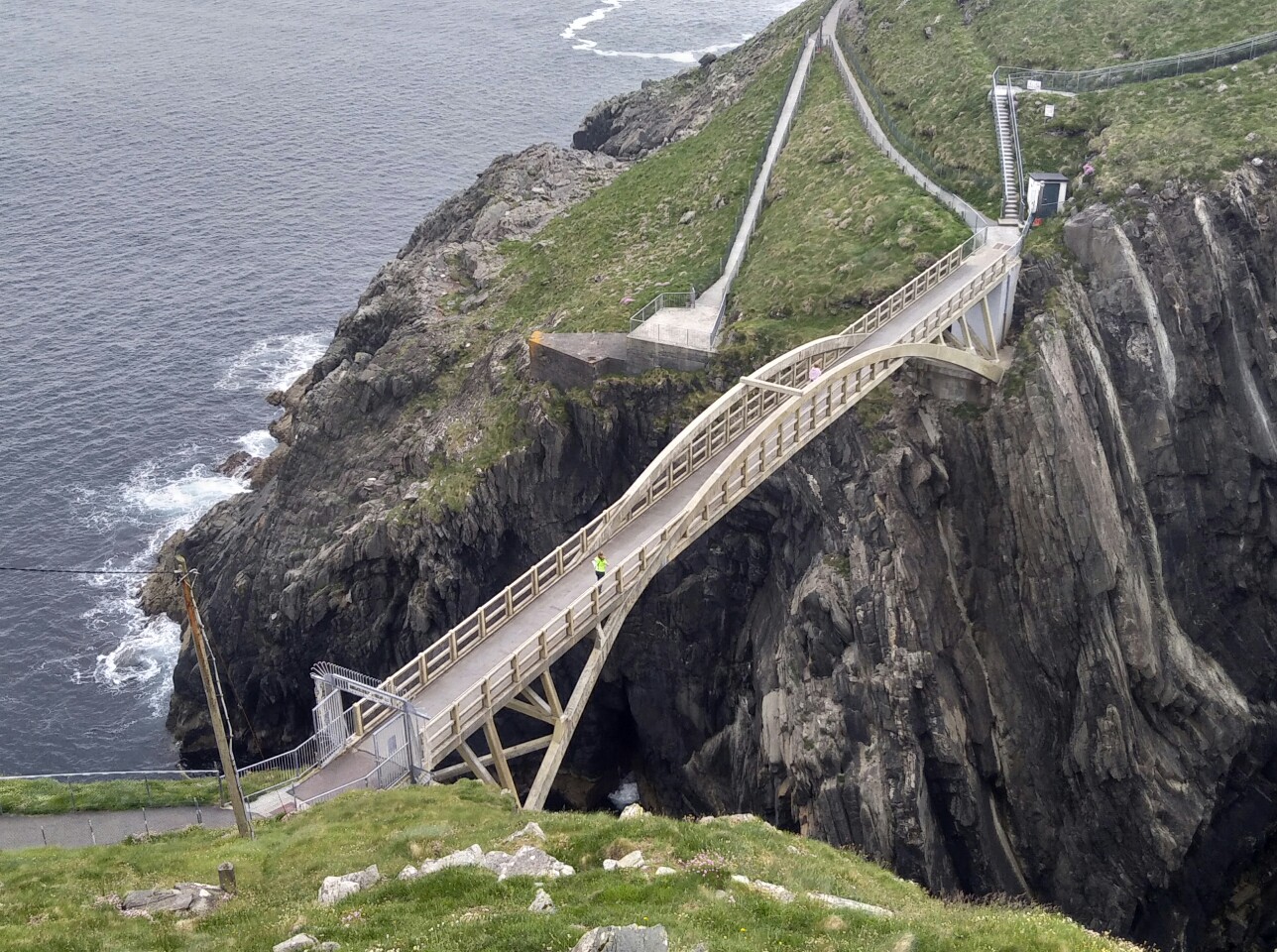 I didn't take a downward view for fear of dropping the camera but the side view wasn't too shabby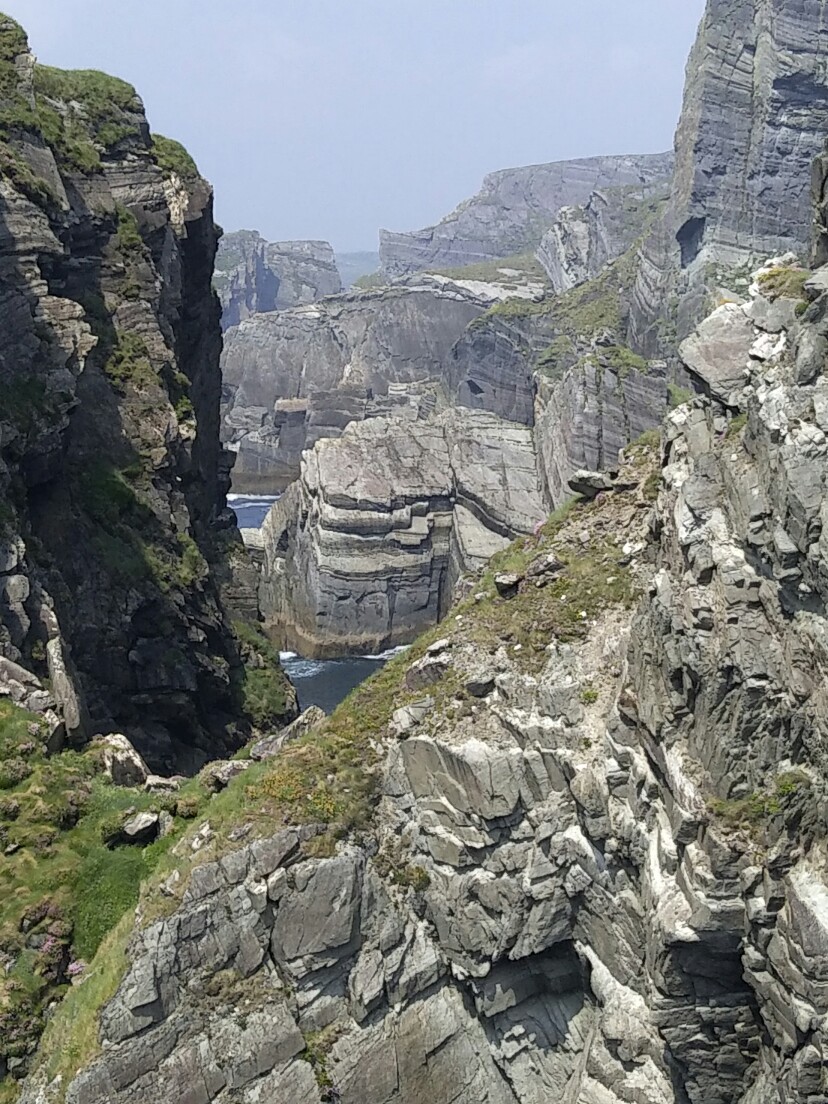 In the distance Fastnet Rock and lighthouse, just 7 miles away would be visible in a day with marginally less haze that today. On other days whales or dolphins may have put in an appearance. But try as she might Liz couldn't spot any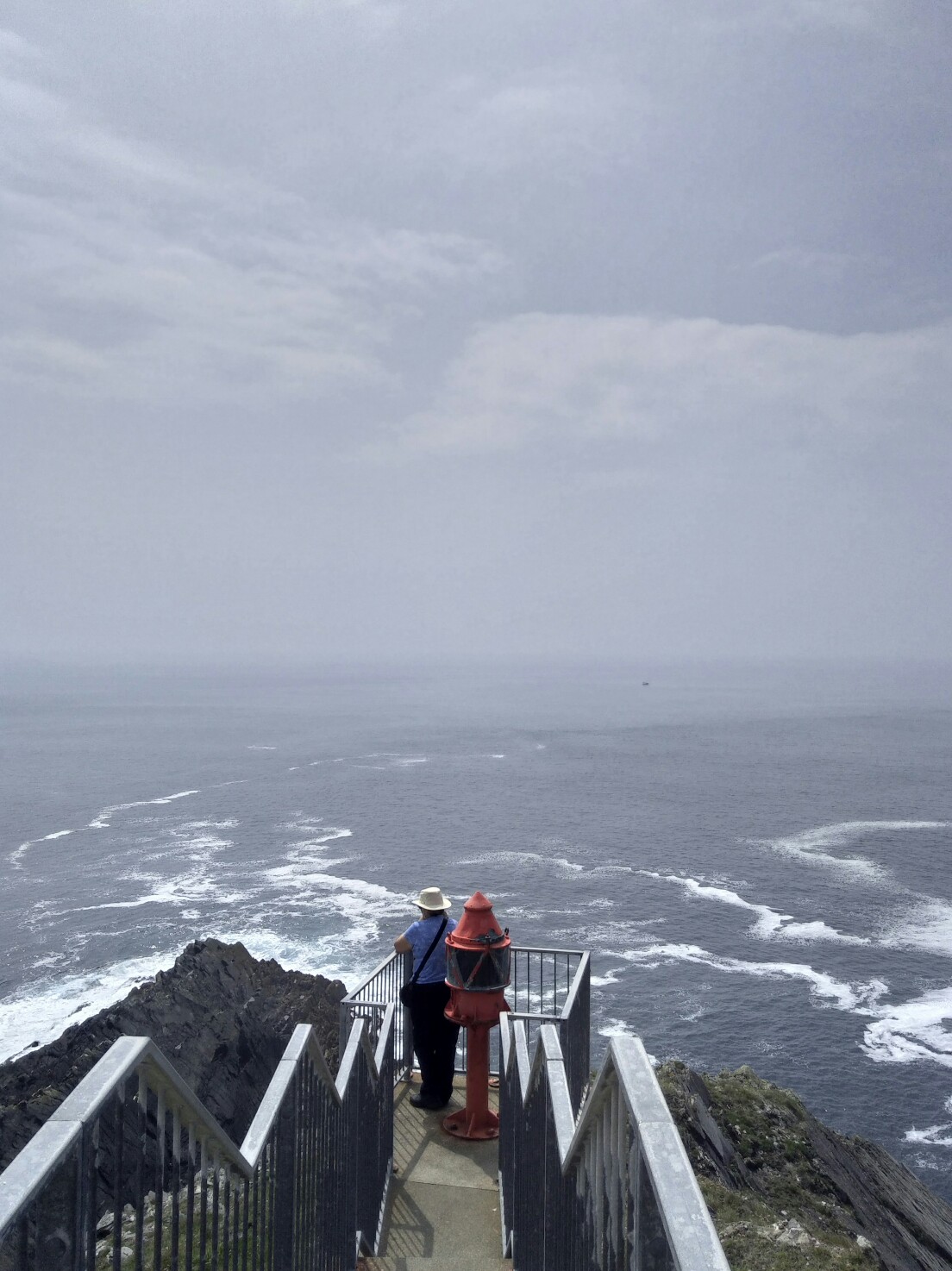 Solitary figure on a lonely landscape.
One room had quite a lot of Marconi Marine equipment but it wasn't Mizen Head where Marconi set up a base in 1902. That was (very) nearby Crookhaven. Crookhaven is on the end of a peninsula, the R591 we'd taken almost all the way from Bantry ends here. Ends at this pub, in fact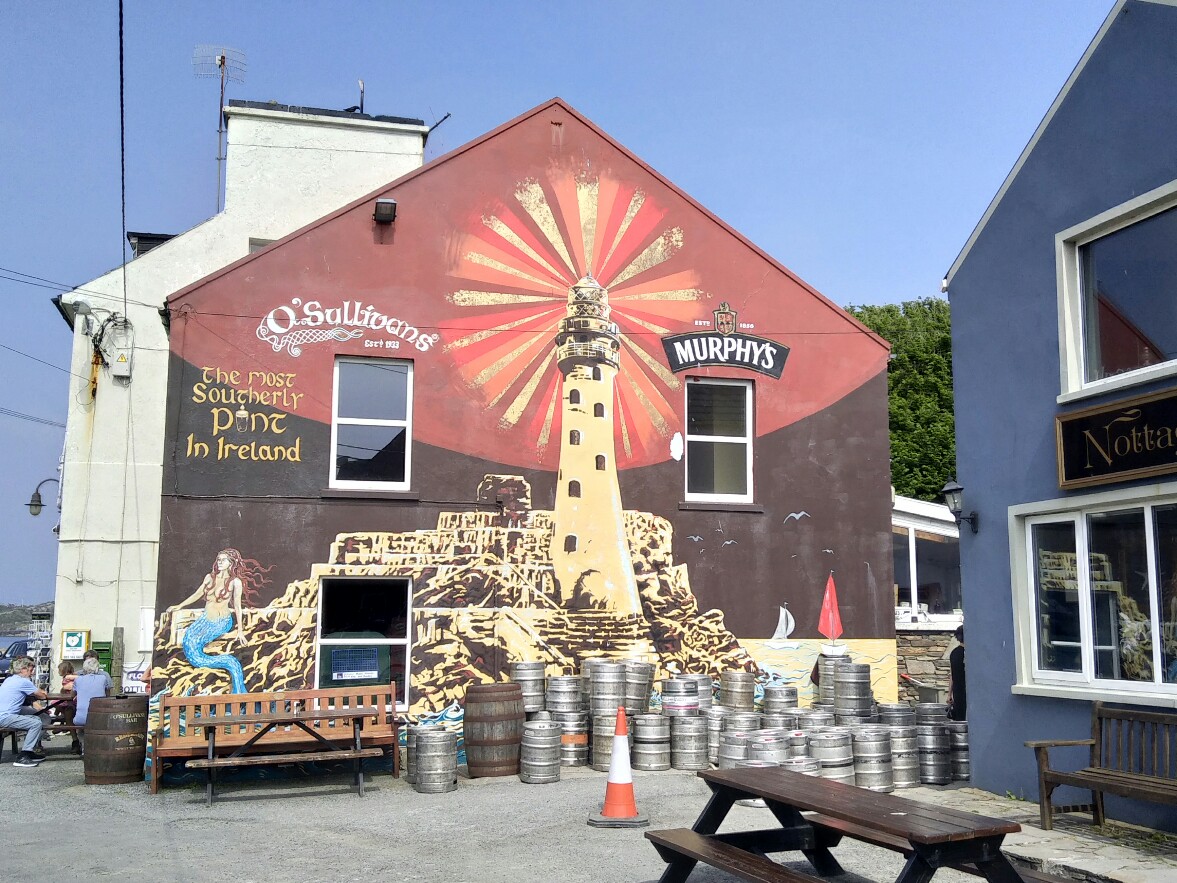 Sadly, apart from a guesthouse named Marconi House (which might actually be the very house he set up his masts in the garden) nothing seems to remain of Marconi today. Shame.
Lots of wild camping opportunities around, including the car park at Mizen Head. A few large holiday home campsites too, there are a few sheltered coves and sandy beaches in this area.
One wilding spot is by an ancient prehistoric burial altar (wedge tomb, to be precise) on the outskirts of Toormore village. It's just a small flat car park by the side of a very rural road. The altar is interesting, despite being a 4-5000 year old tomb it was actually used as a Christian altar. In the 18th century when Protestantism ruled Ireland Catholics reused this site of ancient worship for their own (at the time) illicit rites.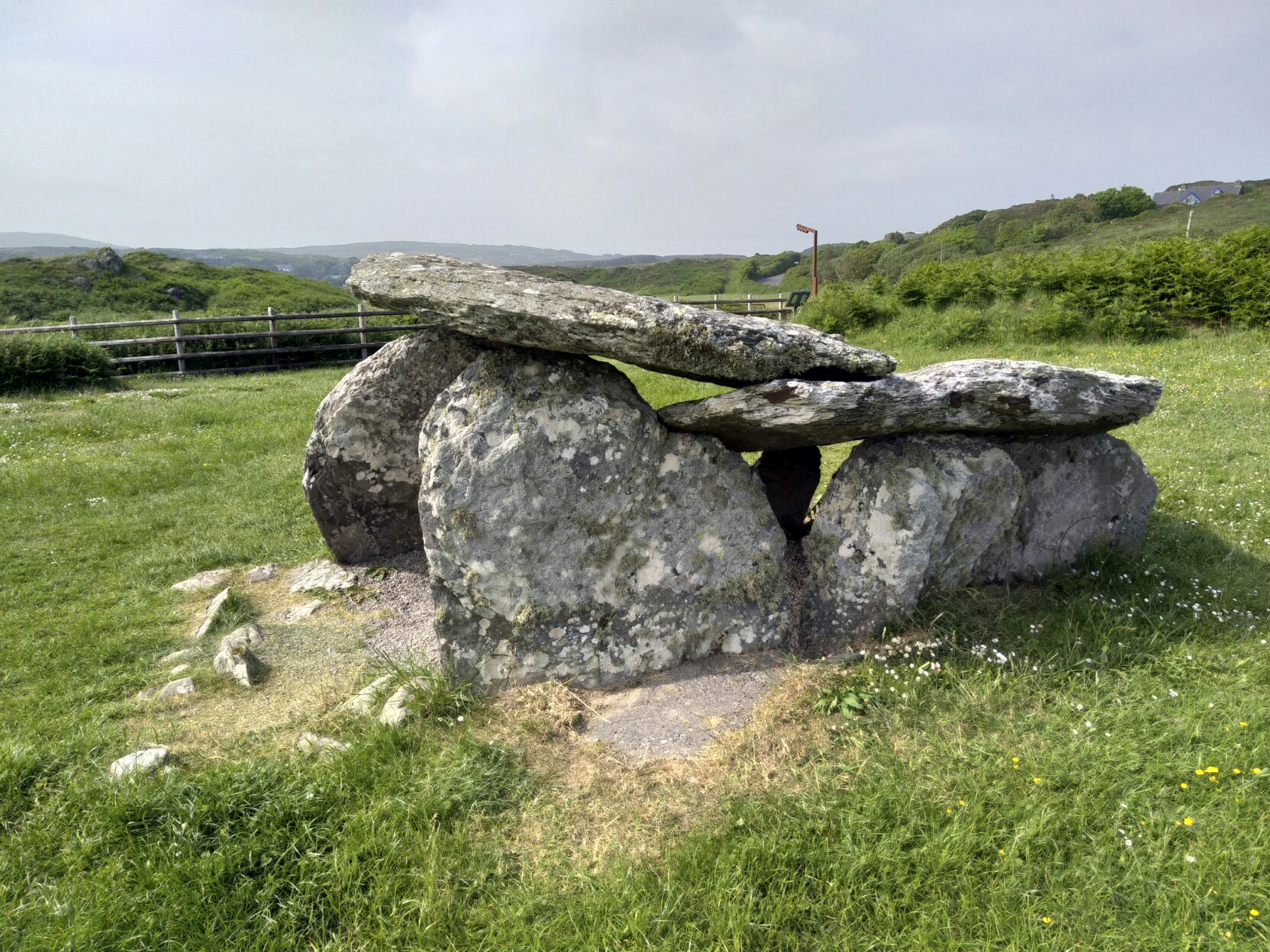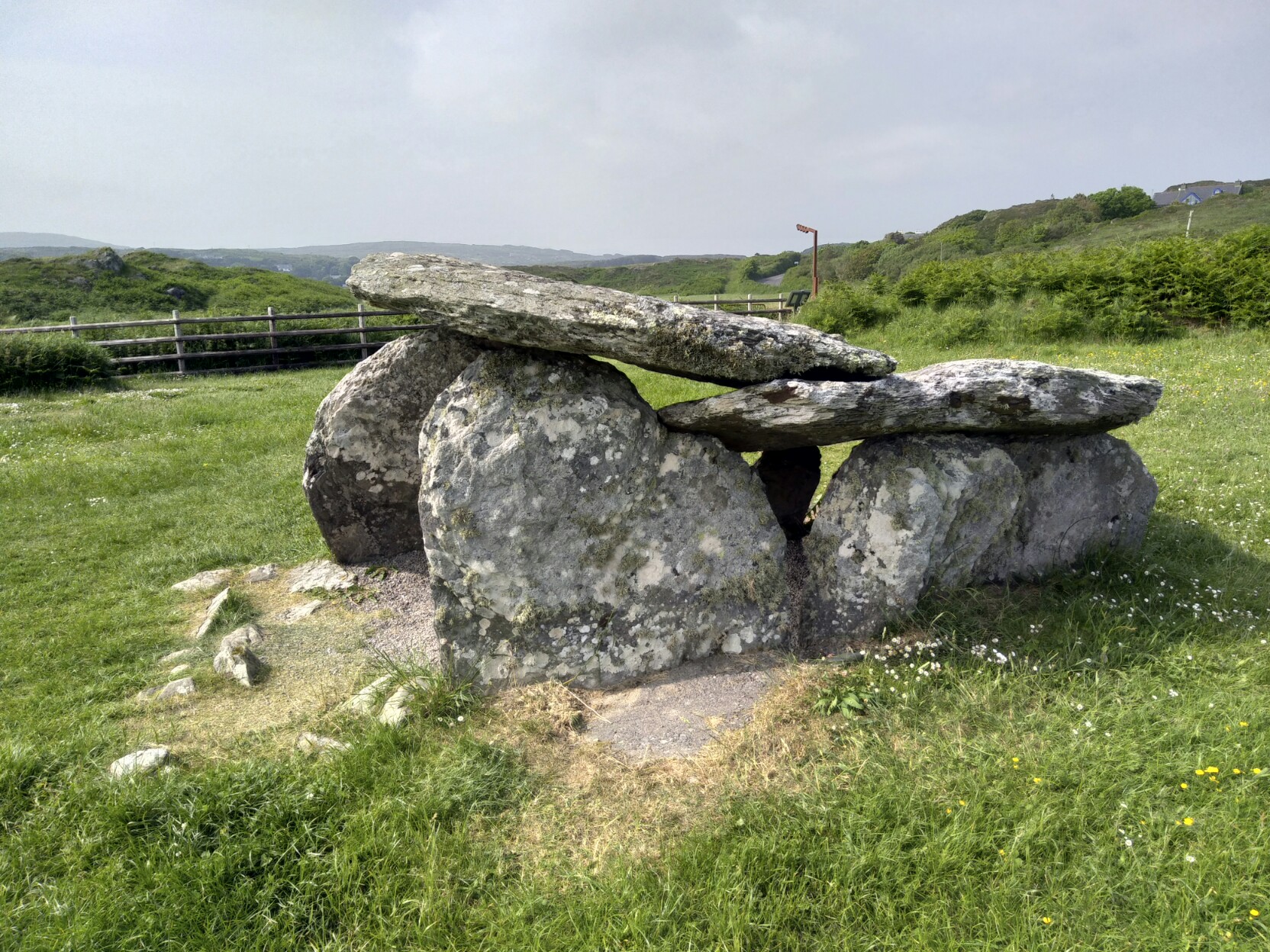 The car park is a little exposed and after the last couple of days heat we must have a shower before others tell us we need one. There's a tiny family run site not far away in Schull. It's strange, just a shale covered area, large enough for 3 vans at most in the bottom of someone's garden. Up by the house an outside building has two loos, one with shower. But at €15 (we opted for no electricity) it's safe, quiet, and we'll get a shower in the morning.
Last night we ate in a Michelin recommended (but no star) restaurant. Very nice. I preferred today's simpler repast though. In Bantry we spotted a man selling sourdough bread out of the back of his car. Home baked fresh this morning. His rye loaf had a gorgeous tang too, almost, but not quite, overpowering the local Gouda style cheese and smoked ham. Last night's Chardonnay was good but tonight's meal was a perfect match for O'Hara's Leann Follain Extra Stout. Lovely Jubbly.
A shorter driving day today, just over 47 miles