In search of the lobby with 900 windows ...
... and the tree where doves go to die. 
From the Leonard Cohen song 'Take This Waltz'. Now if you are thinking "it means nothing to me", perhaps you are an Ultravox fan. Or maybe just a fan of Rigsby's cat.
Anyway today's theme is about finding Vienna. Day one in any city is always taken up with orientation, figuring out how the transport works, how to pay for fares, what Tourist Information is available etc. So today was always going to be a wander-around sort of day.
Fares were easy, we looked online and it looks that a 72 hour city card will be as good a deal as individual fares - we need 4 journeys a day to break even, possibly 3 if we take advantage of some of the price reductions. I hope so, we only did 3 today.
Journey 1 was into the city centre and the fantastic fin de siècle Karlsplatz metro station. Built in 1899 it was due to be demolished when the U-bahn replaced the original line in 1981 but public outcry saved it and the two buildings were disassembled, renovated and replaced, now 2m higher than their original location. My pictures don't do it justice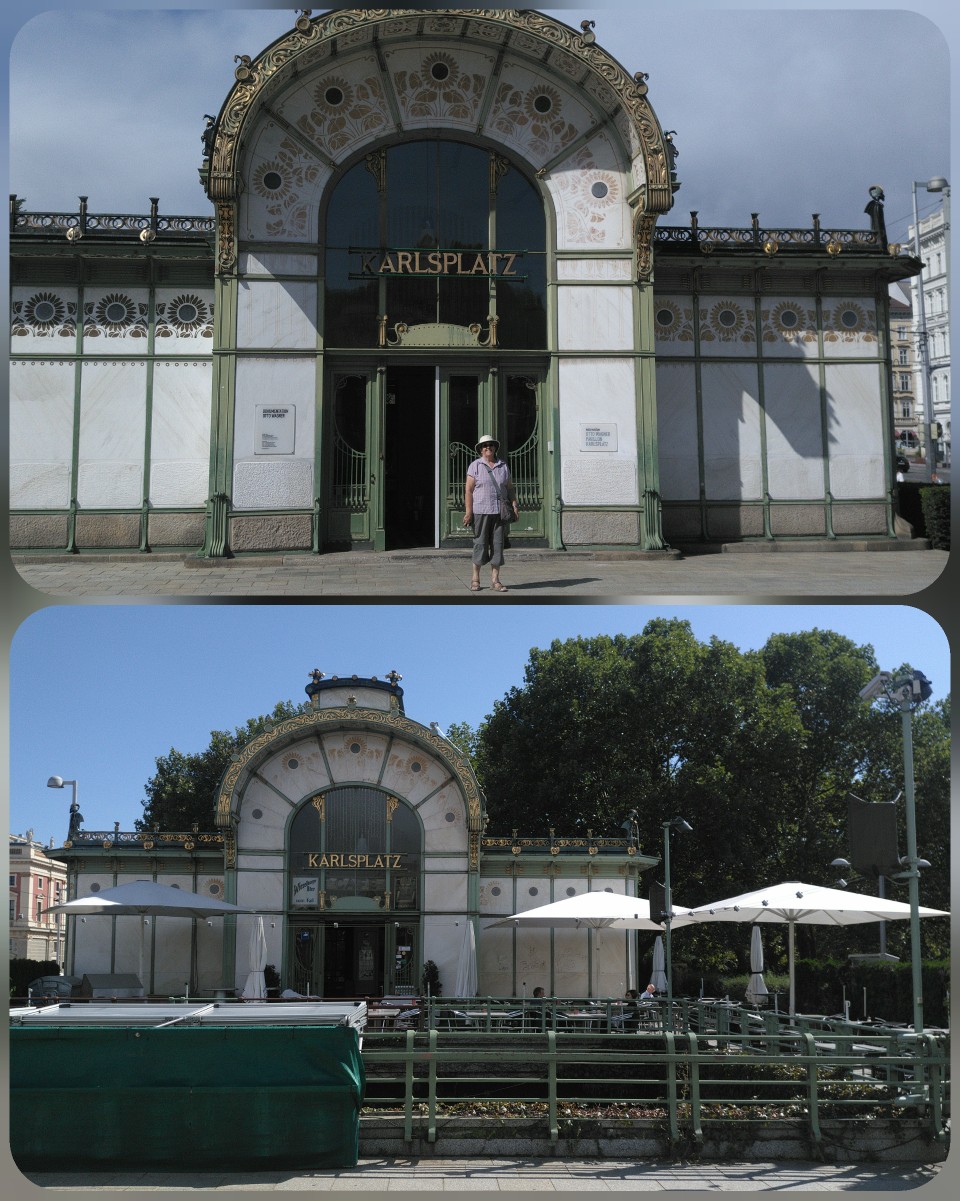 Tourist Information was duly found and then coffee. We were thirsty and keen to sit and explore the recently acquired brochures so wandered off the main street into a quiet park with a café.  Turns out the park was the Burggarten, adjacent to Hofburg Palace, which explains why the coffees were nearly 4 Euros each for straight simple black coffees . I'll save my recurrent rant on the bollox names for coffees for another time, musn't distract from today's whine about the expense of Vienna. 
Perhaps it's because we've come from Eastern Europe and, as I mentioned yesterday, there is a huge economic divide along the German/Czech and Austria/Hungary borders but Vienna is expensive. It's expensive, even by Western European standards. There are quite a lot of cultural places in the city, art galleries, museums etc but each is c€10 to visit. So just a handful of cultural experiences such as the Freud Museum, the Belvedere gallery with its collection of Klimt's (including 'The Kiss'), the Leopold Museum with some different Klimt's and a large Schiele collection, anything at the Schloß Schönbrunn, the Mozart house, the Third Man museum, the Butterfly house etc. etc. and a couple of poor pensioners would be relieved of several weeks income and left without so much as a couple of Euros to scrape together for a trip up the Danube.
So we decided to prioritise. There are a few 'must see' things here (which will feature in future blog entries) but we'll spend tonight talking about the rest.
Time for food. Google, when I type the phrase "brew pub" I expect you to return me a list of nearby pubs that brew their own ale, not sundry Irish and Australian bars! Fortunately one of the hits was to an article on Vienna brewing and we found 7 Stern brewery was only a few hundred metres away the other side of the Museum Quartier. We wandered through the interesting courtyard surrounded by museums and spent a little time taking advantage of the plastic chaises longue. It was relaxing laying in the sunshine whilst the world bustled by.
Pub was good, food was good, beer was good, service was grumpy. Since there was a lunch special menu prices were pretty reasonable too (by Vienna standards).
Now one thing Liz discovered whilst in the pub was a supermarket/delicatessen on the other side of the city centre. I'm sure there are many such but this one was notable because it spanned 3 floors. We've got pre-paid transport so off we set. We alight at Stephansdom, Vienna's cathedral and major tourist trap. The cathedral is thronged by people in poorly-made, ill-fitting, facsimile 18th century garb trying to flog tickets to various music recitals, mostly Mozart (which makes sense in Vienna) but also Vivaldi which makes less sense since he died penniless not long after moving to Vienna. Also present is the all-pervading smell of horse sweat and dung from the dozen or so tourist ride carriages lined up along one side of the cathedral. 
We move on quickly, too quickly and take the wrong route. Still we did pass this place on our diversion.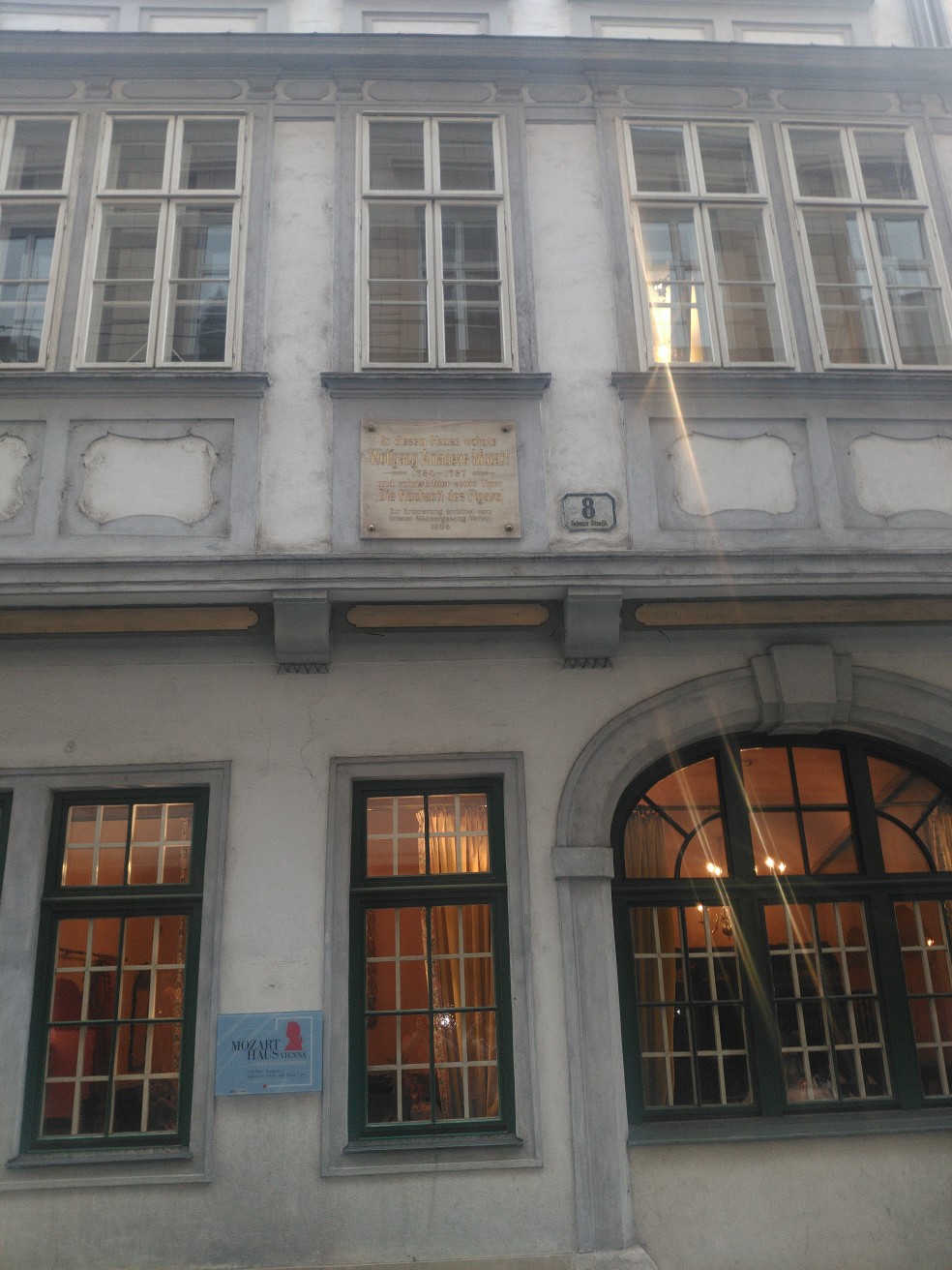 An unassuming enough house until you read the plaque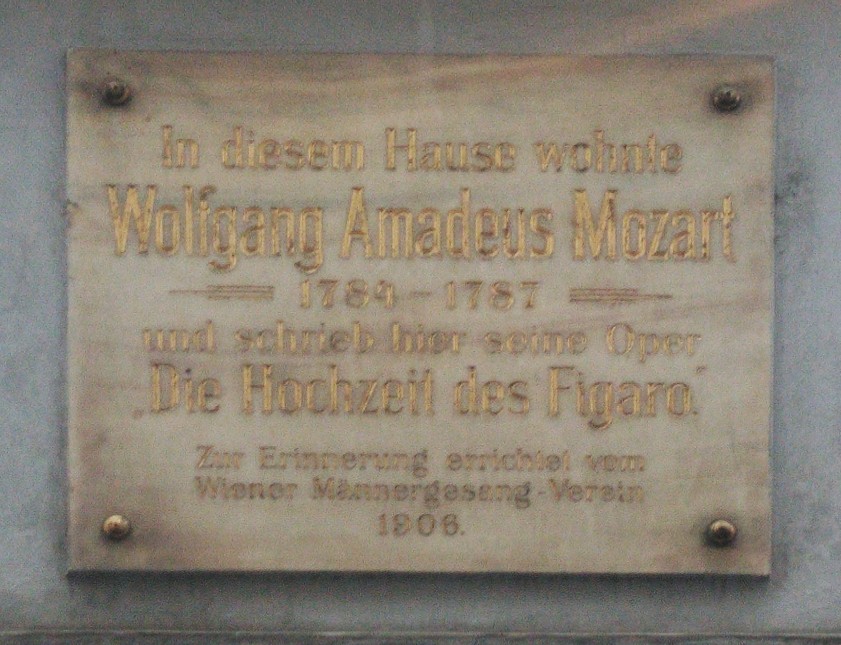 Correct route retraced, rather excellent if a tad expensive grocery shop explored and a few items acquired. They had quite a large range of products including familiar ones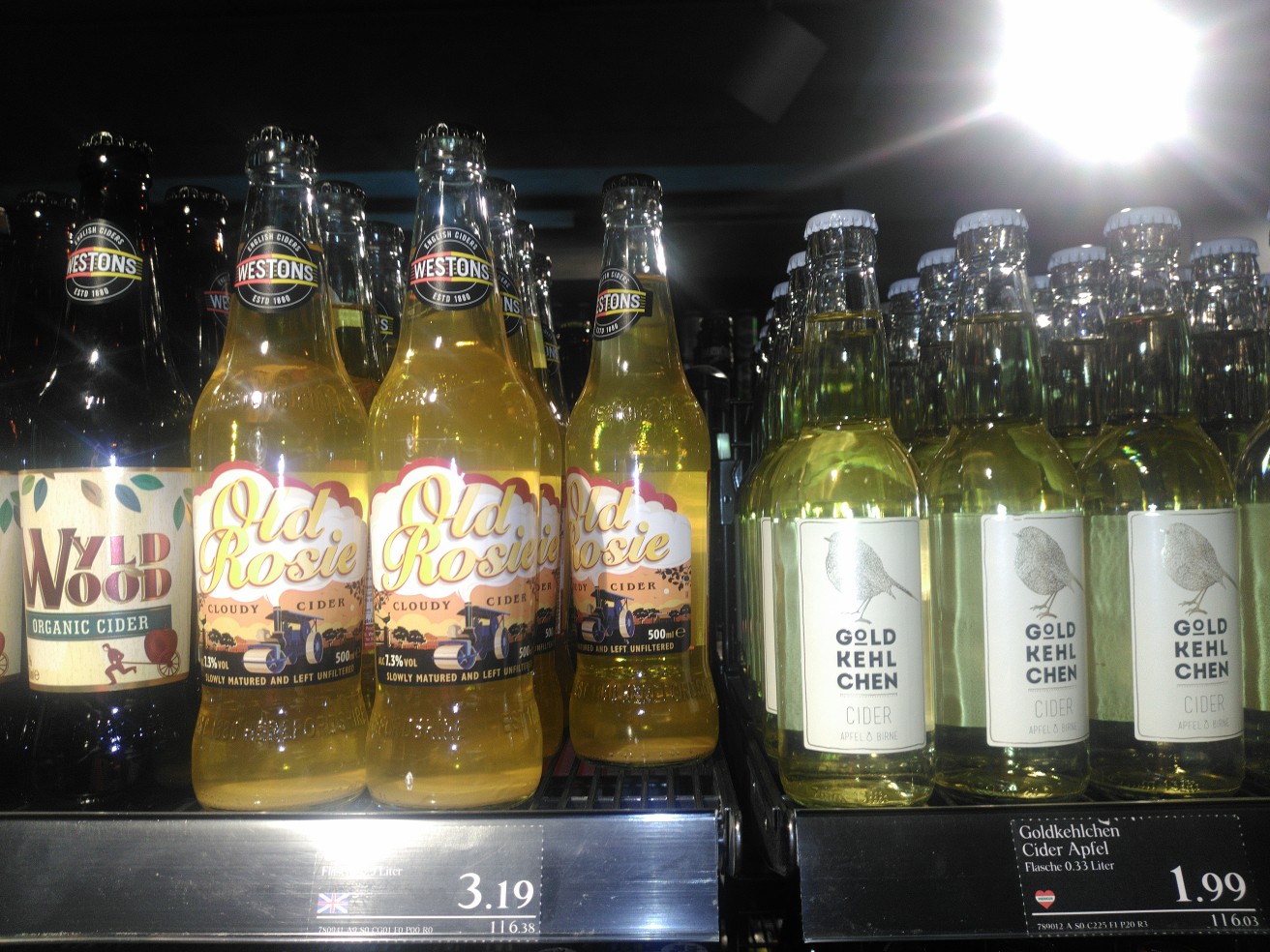 Outside is the famous Anker clock with its procession of figures each hour. Along with just a handful of other people we stood as 6pm past waiting for the momentous occasion but the clock failed to budge. The time looked wrong anyway.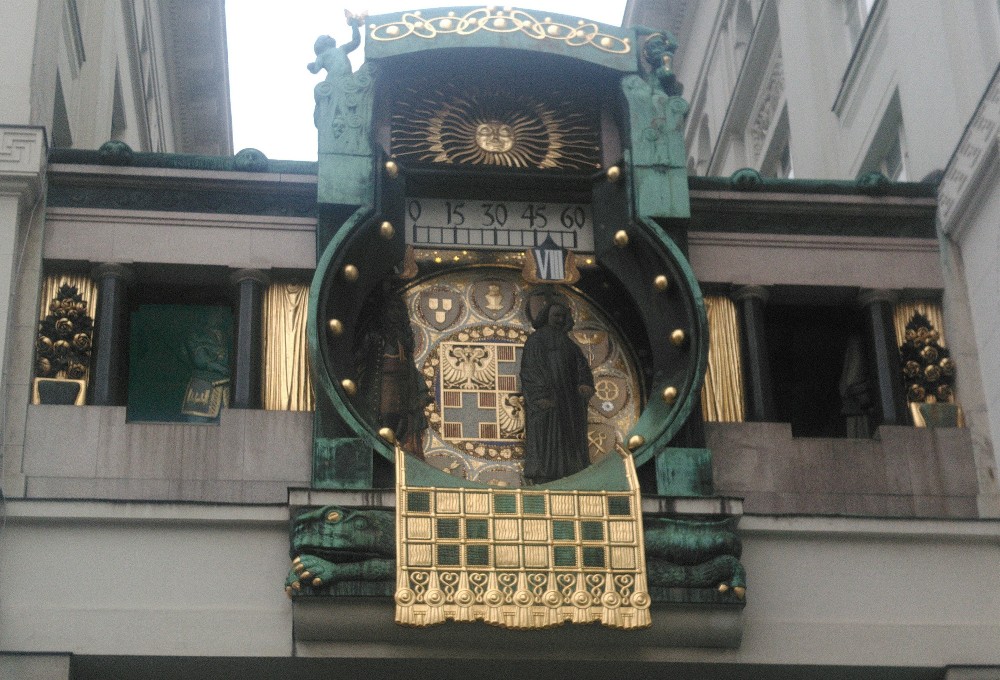 We went and studied the plaque detailing which figures appear at which hour and there nearly taped to the bottom was an apologea starting it was currently under repair. Shame.