Not a nice day at all here today. At least it stayed dry long enough to fix the leak in the fanlight seal but started to rain almost immediately afterwards.
Still a little rain doesn't deter us. First stop a small preserved section of the wall the the Nazis threw up to wall off the Jewish ghetto. Deliberately and provocitvely designed to look like Jewish tombstones.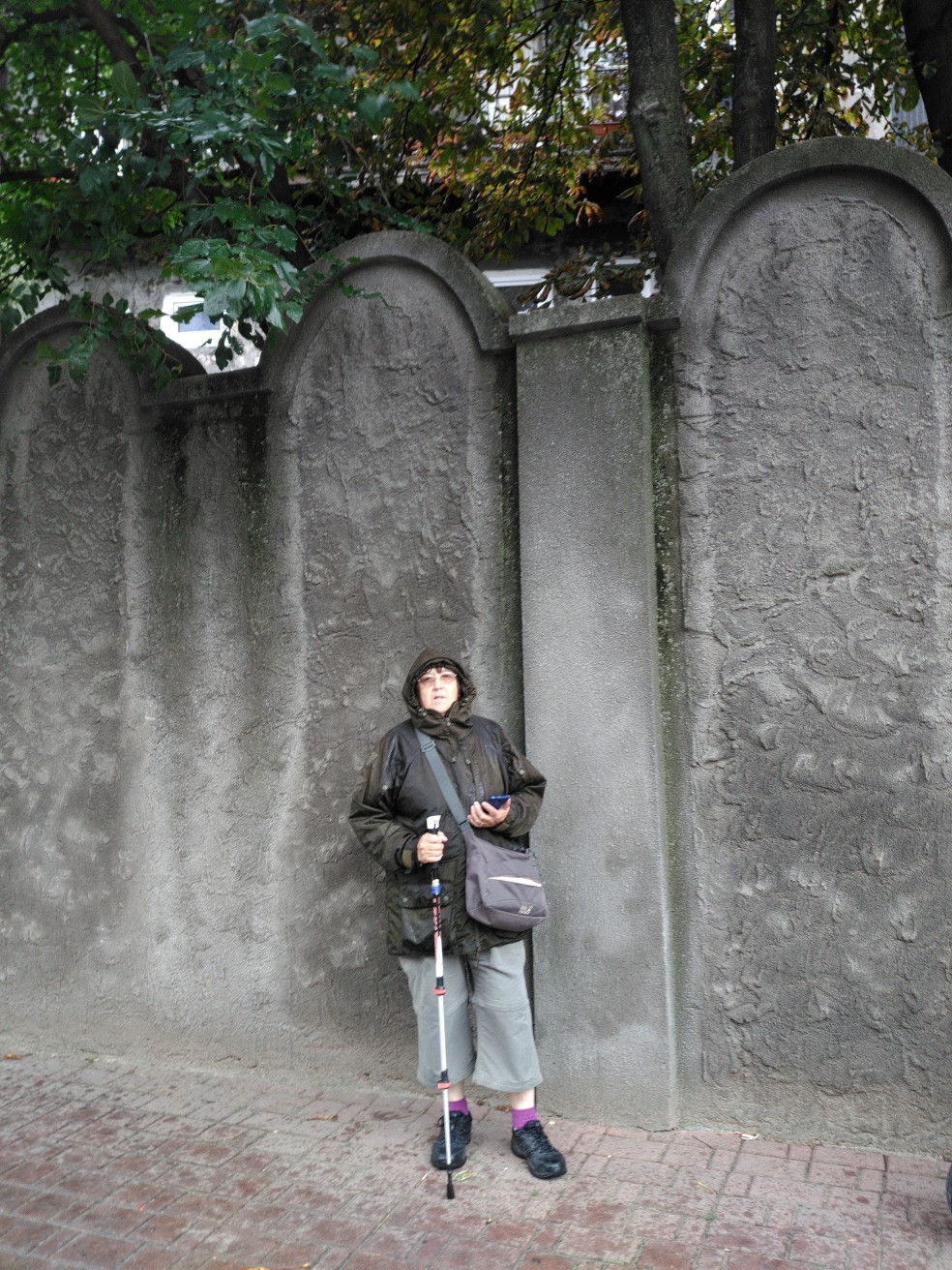 The commemorative plaque was a bit light on English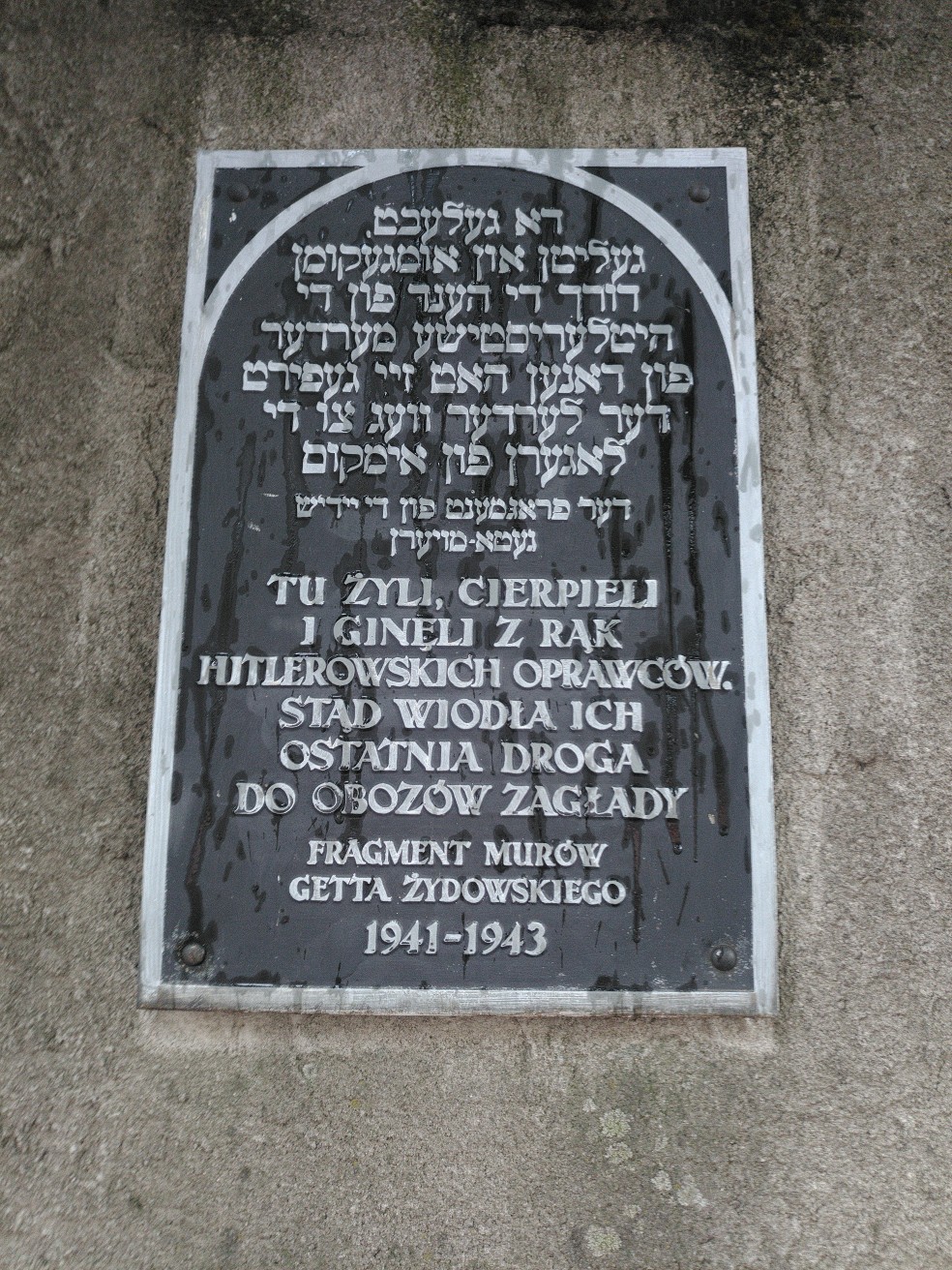 On to the castle. It's slashing it down now so let's find somewhere dry. Not too far away is T.EA Time an English brew-pub (I think T.E.A stands for Traditional English Ale). I don't normally do ex-pat type pubs but this one's a brew-pub, and it's in the dry. No it's not, it's shut, not open until 4. Spirits disheartened we trudge in heavy rain towards the castle but decide it's too wet to visit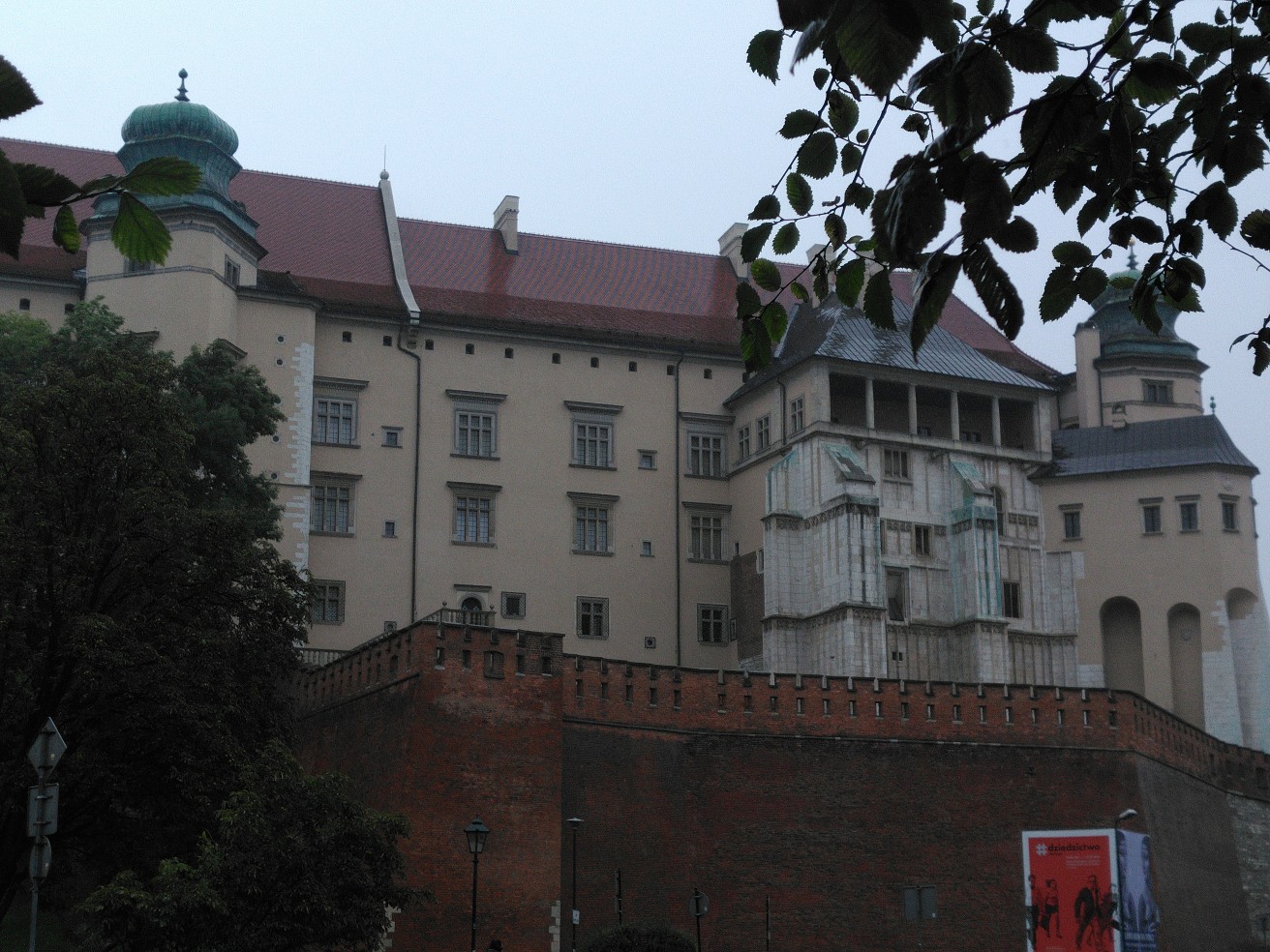 That's the best picture you're going to get, it was just too wet and miserable to muck around trying to get a nice composition.
Plan B, the old cloth hall in the old town square. Lots of stalls of touristy stuff but the amber is supposed to be competitively priced and I try to talk Liz into a pair of earrings but she doesn't want silver and can't find gold ones she likes at a price she likes. Still the adjacent restaurant has and decent coffee and dessert to keep us going and allows us to dry off a bit.
My choice of venue next. There's a brewery with pub about half a mile away. Original plan was to eat there but last night's gargantuan meal followed by a non-trivial dessert not long ago means we'll just go and sample the beer.
What a strange place. We sit down in a room with about 4 tables with customers and twice as many empty ones. About 10 minutes later the waitress decides to come and take our order for beers, then another few minutes wait for them to arrive. We decide we'll stay for a second so sit there patiently with empty glasses for at least 20 minutes. People are arriving and occasionally a different member of staff will serve a group but they are leaving us to our original waitress who is not appearing to serve. Eventually I can wait no longer, I need a loo break so inform Liz that on my return I shall march up to the bar with empty glasses for our seconds. Of course, during my loo break our waitress eventually serves Liz. We'd read reviews on the web of atrocious service here but didn't believe it should be this bad, especially at such an off-peak time. One small victory, the cheque only listed one round not two; normally I'd correct the error but nearly 2 hours for two beers, they owe us one!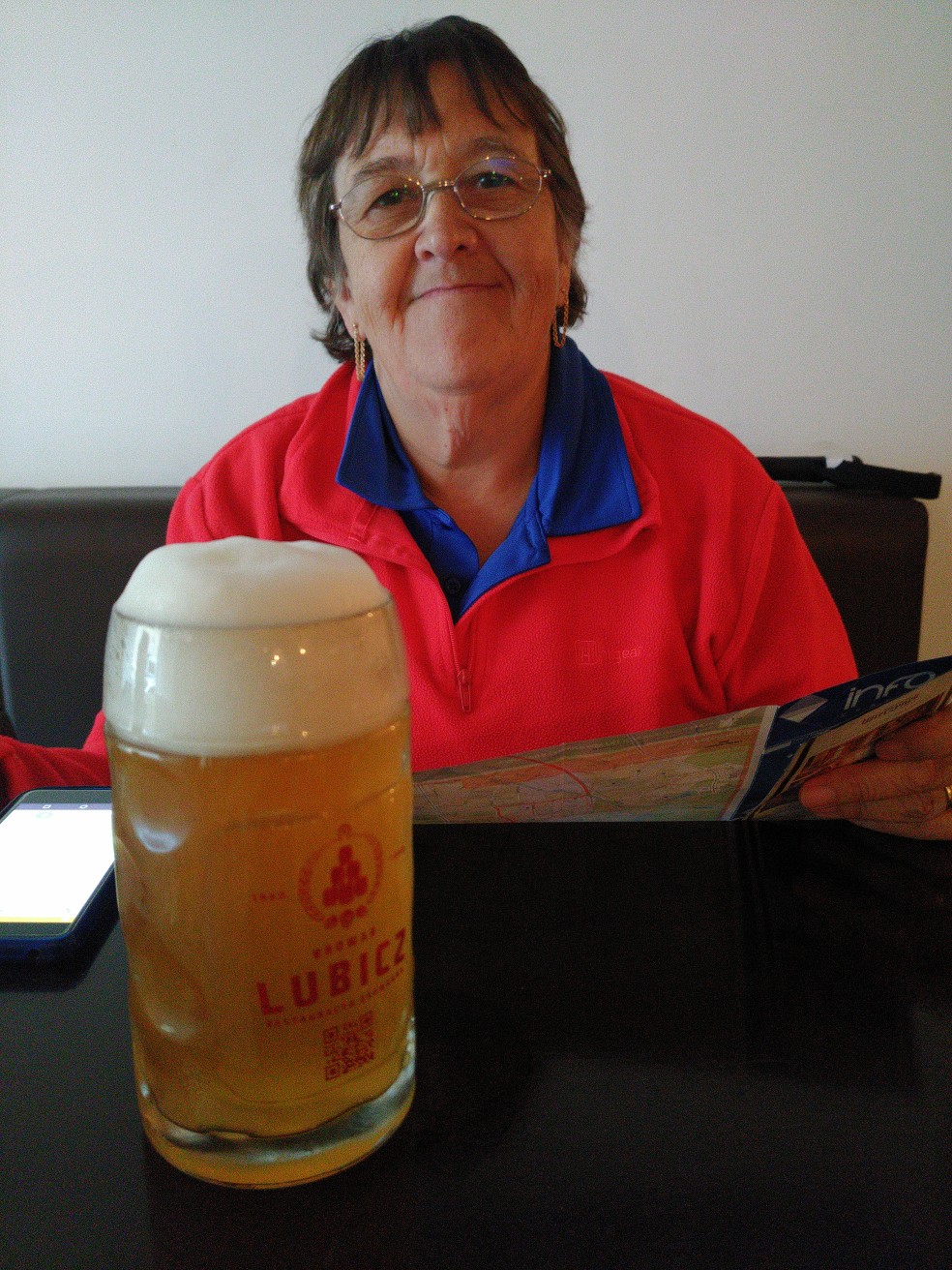 Still the coats had dried nicely after all that time! Back to the van via a quick supermarket shop. The wet has made it feel very cold tonight.