Objects in the mirror are faster than they appear.
Again, mainly driving; striking West to Berlin. Today's destination is Hanover where we'll take a break for a couple of days. But first the simple matter of getting there! The first problem is that Münster is in the way. This would not be a problem if the main B51 road that we need out off Münster wasn't closed. So we have to slog through the city, slowly.
Some lovely country roads, a little strip town with Aldi and Combi marts to buy lunch and a few essentials: beer, of course and surprisingly a set of small boxes to carry seweing threads has the same "essential" status. At least the beer will be gone tomorrow, not kicking round the van all trip!
After that joy of the country road the A2 Autobahn. Now my satnav tells me the speed limit all the time and pings gently when I exceed it. As we pulled on the A2 the little round icon with speed limit disappeared from the screen. It was only after several miles I realised that is because there is no speed limit! I'm chugging along at 120kph (75mph) and - whoosh, something zips along the outside lane at least 50kph (30mph) faster, on times much faster. Changing lanes was a challenge, anything visible in the outside lane even at great distance was up my derriere the instant I pulled out. Actually the scariest bit easier going through road works where temporary narrow lanes were in place and so a speed limit of 100 (62mph) was in place. I was overtaking a caravan at about the speed limit with just inches to spare between us and either he panicked or deliberately decided he didn't like my presence and veered towards my lane. Not good!!!!
Anyway an alternative title for tonight's blog is "Rats!" because our afternoon port of call was the aged town of Hameln, or Hamelin as it is known to us. Where in 1284 ...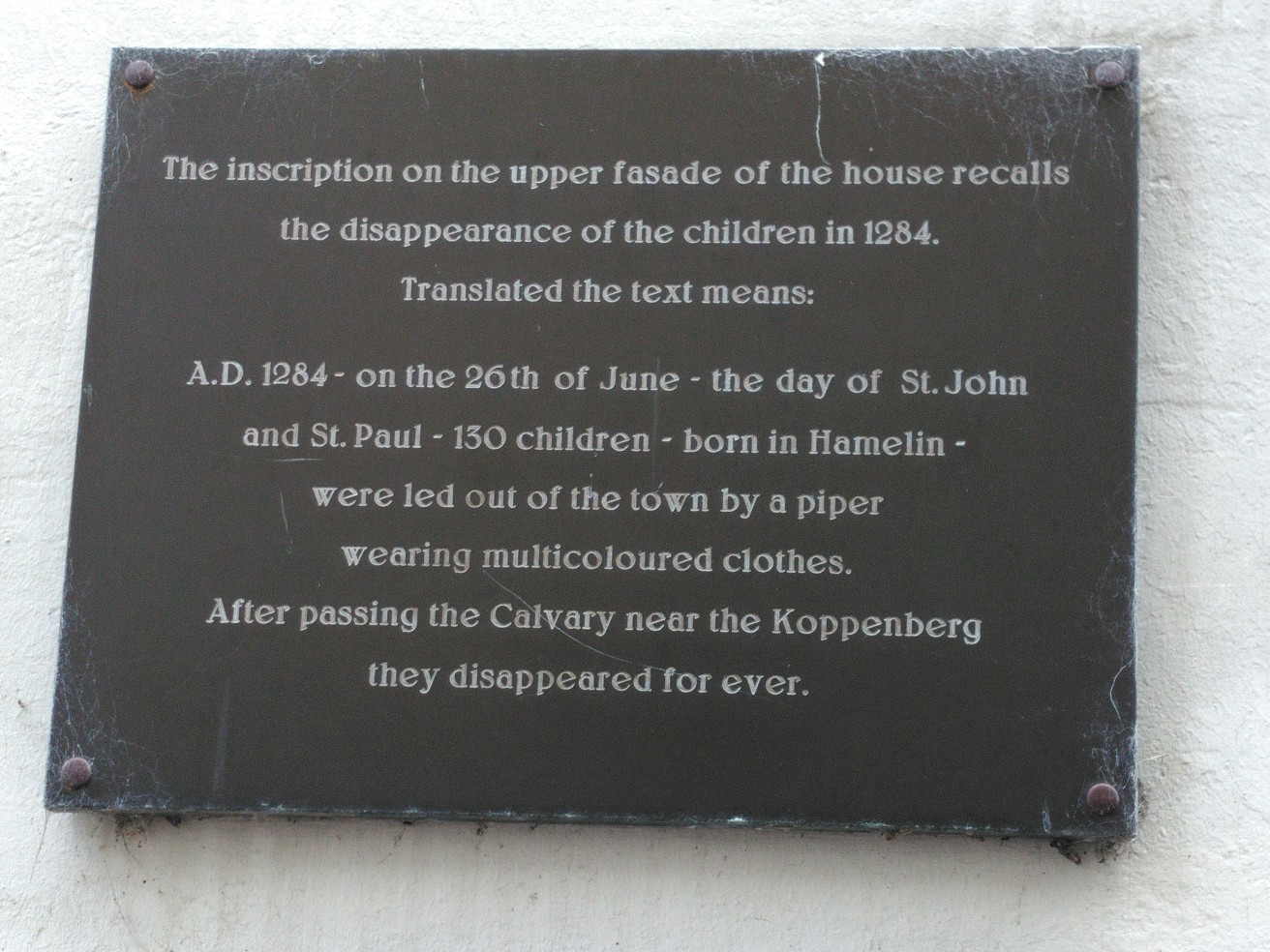 Of course, today Hameln is a tourist attraction. But they have worked wonders in preserving the mediaeval houses.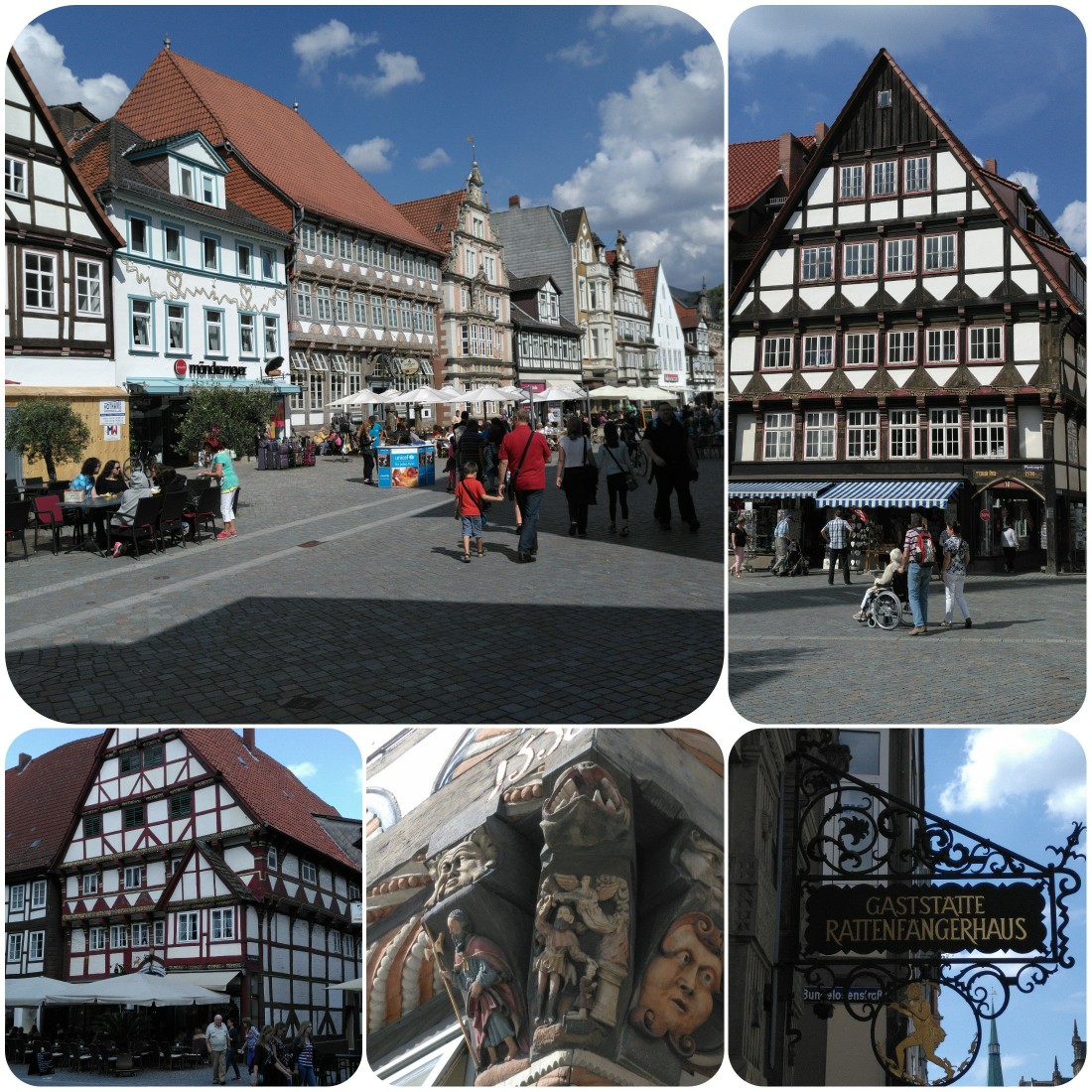 Mind you, the Pied Piper wasn't the only musical act in town. These bells probably sound pretty interesting: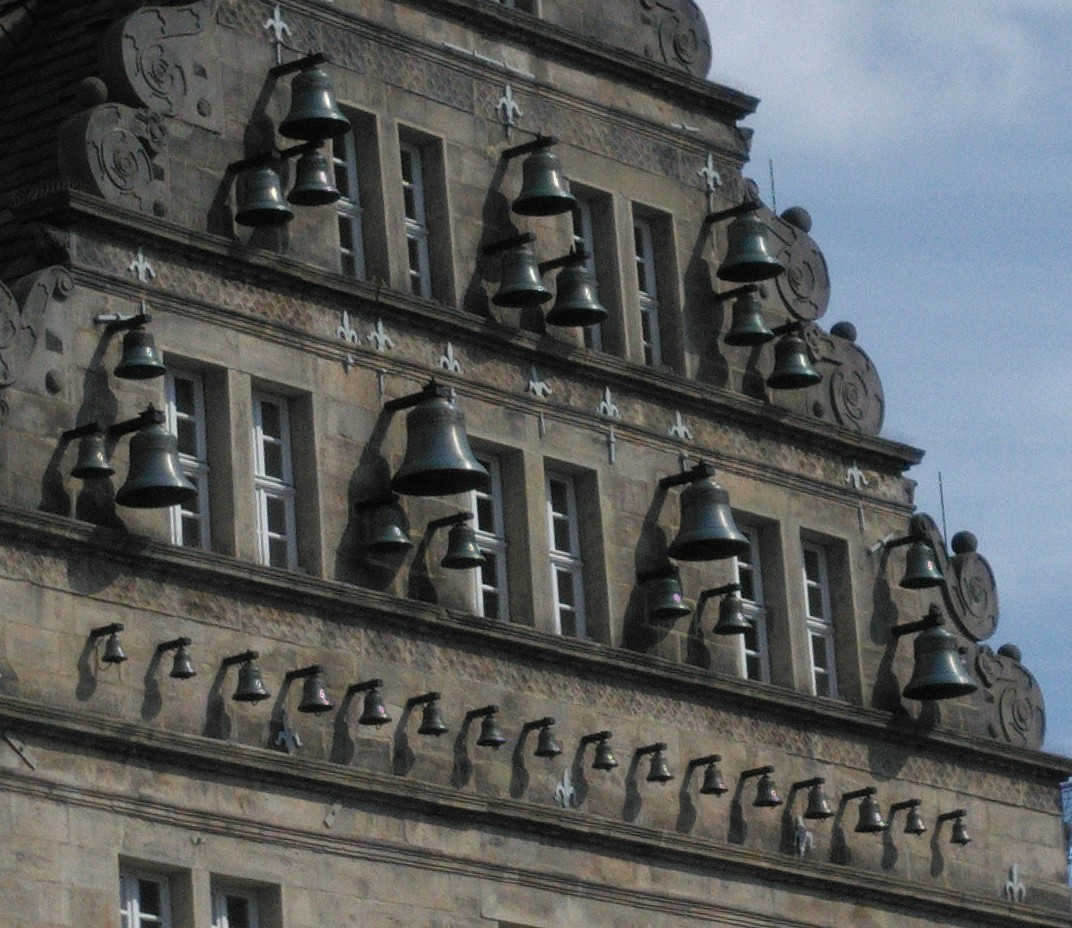 Even a tourist trap like Hameln seems so much better kept than most British high streets. Lots of shops offering discount clothing (including Woolworths) but all seemed clean, tidy and inviting. But even here the inevitable Poundland, called Euro Store, of course, competes for bottom of the barrel prices. And yes we did but something, our €2 bought a camera case and a ball of string to bind the handle of our cooking pot.
We'd like to have spent longer in Hameln but the campsite near Hanover hadn't got back to my late last night booking request so we better get there before 6.
It's OK they have spaces!
Today's route: