Today's cover picture is apposite. It's the very train we took on our day excursion on the Welsh Highland Line down to Porthmadog.
Almost just a round trip as the autumn service meant just a couple of hours in Porthmadog before heading back. Now, as the crow flies we travelled a mere 13 miles down to the port. Somehow it took the train one and three quarter hours to make the one way journey.
Plenty of time for refreshments on the way back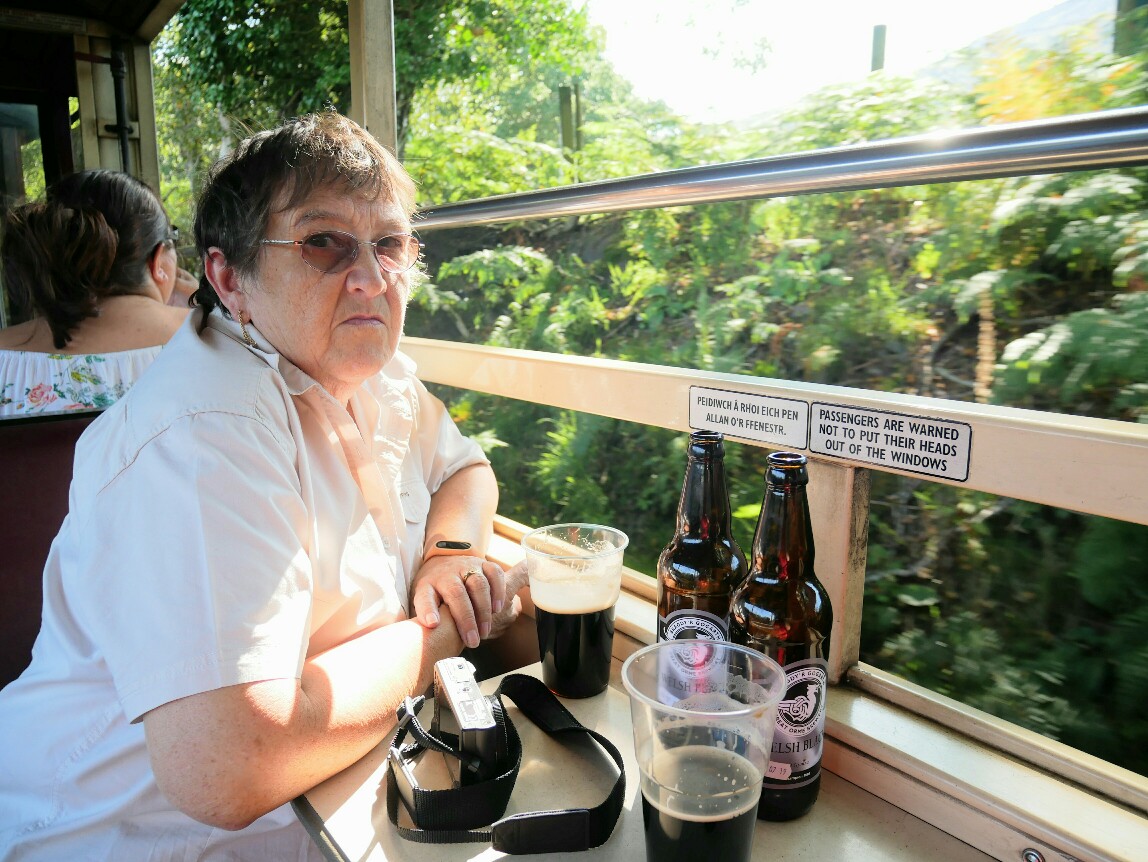 The scenery was, of course, spectacular. Difficult to photograph, especially from a moving train, made even more so when competing for window space with a party from Perth, Australia. Add to that some fierce low sunlight and a novice photographer like me has a huge set of excuses as to why the pictures are rubbish.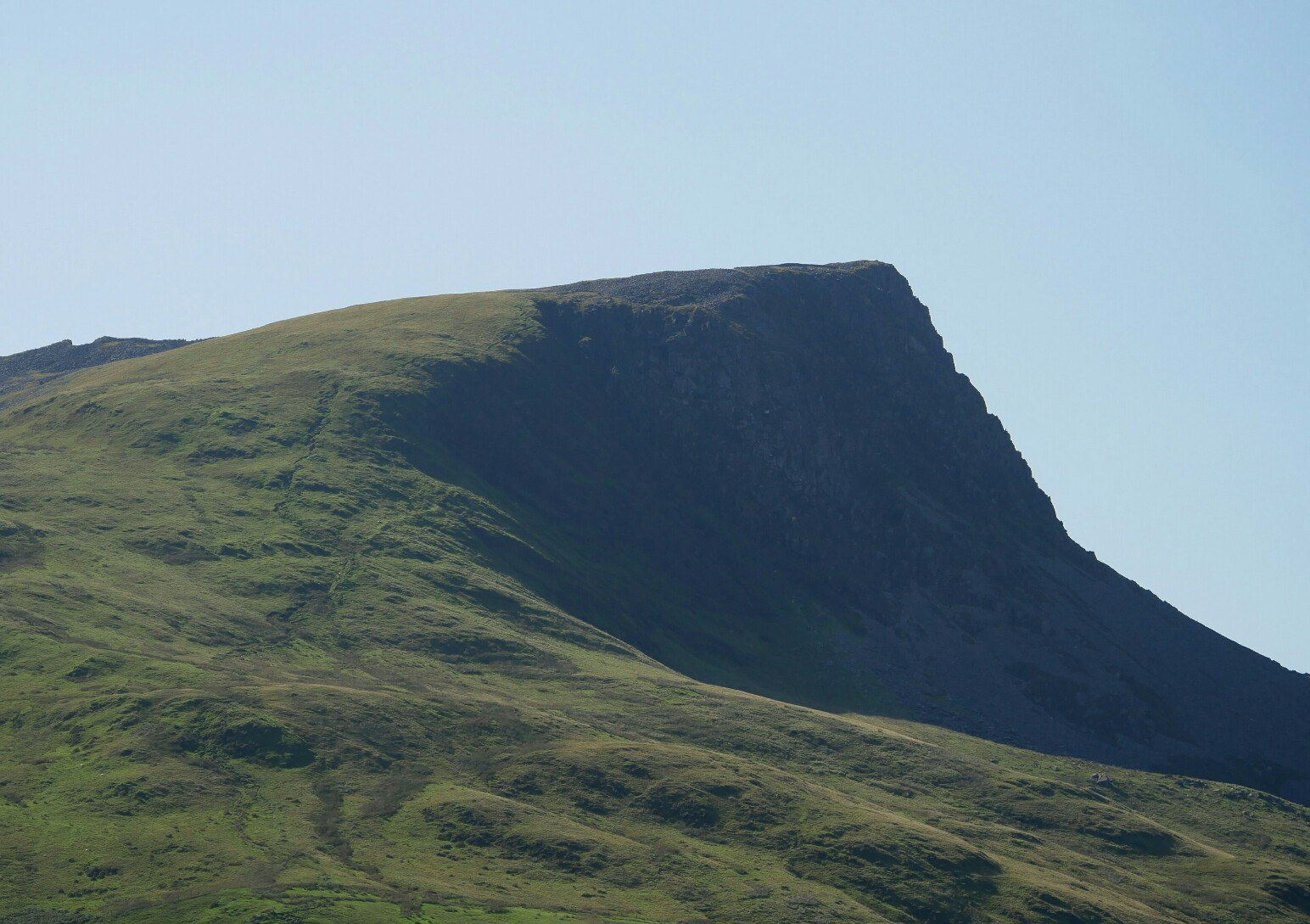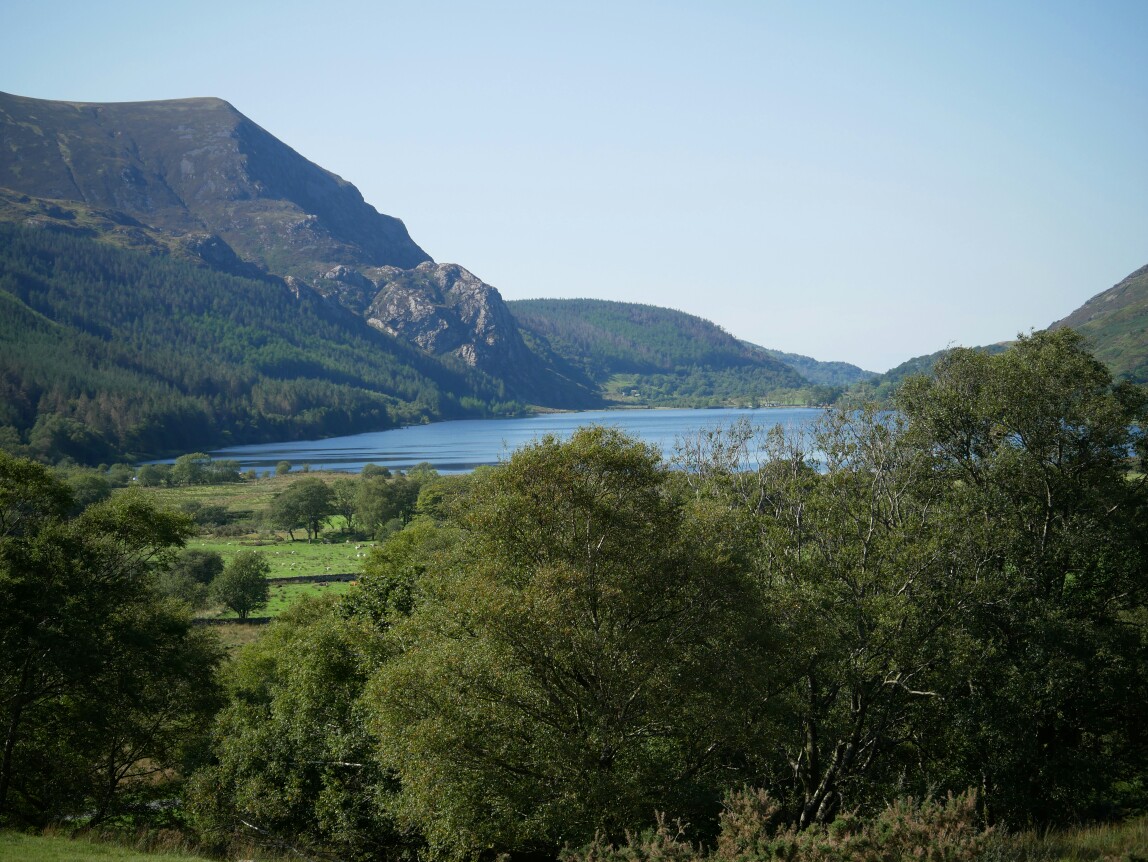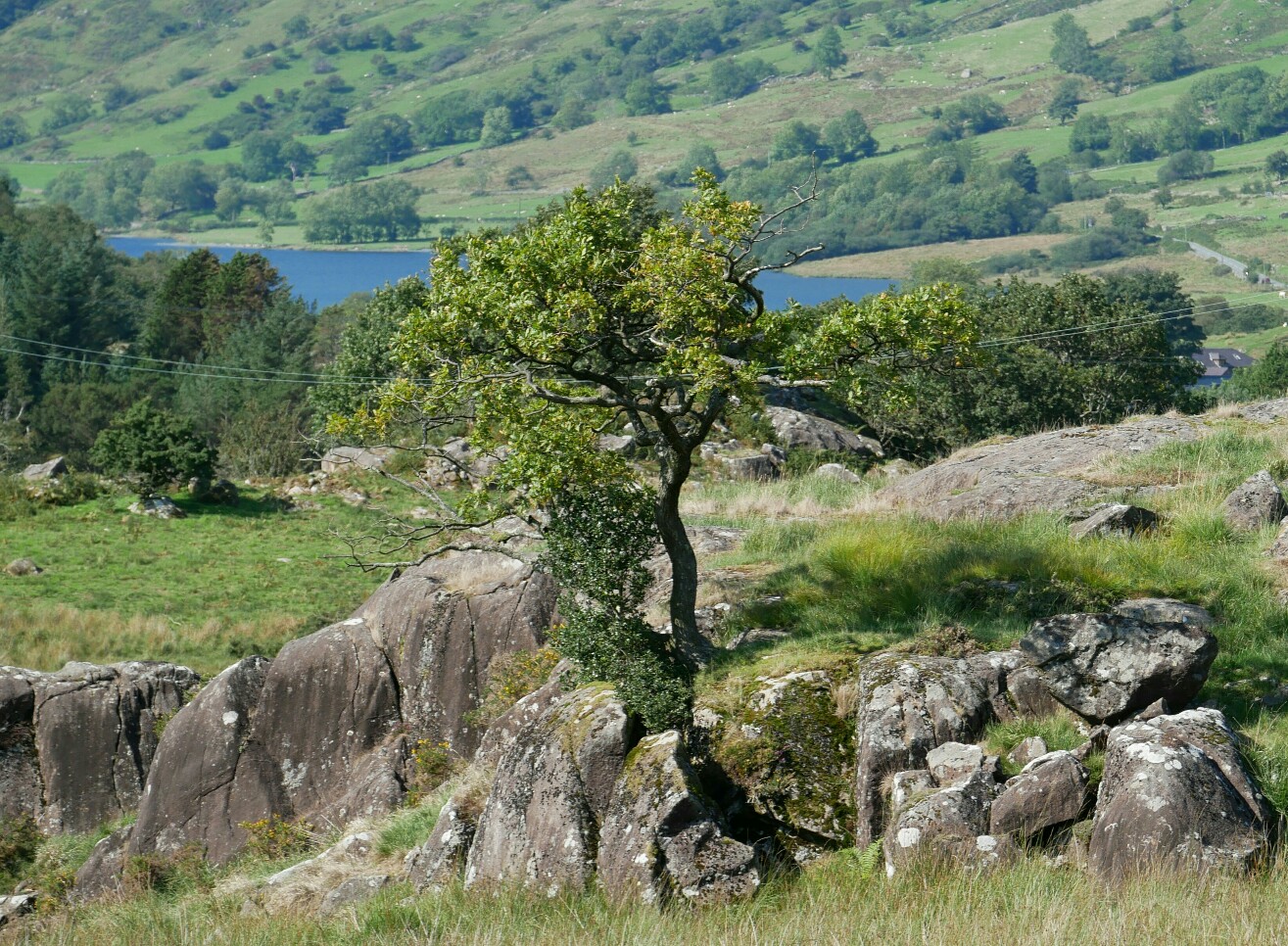 Liz, with here simpler camera fared better. She managed a nice picture of the train and her long zoom pulled in the summit of Yr Wyddfa - way beyond the range of mine.
Porthmadog was a funny little town, not really seaside but the occasional shop selling buckets and spades. Like much of smaller town Wales lots of independent shops. It boasted a pleasant harbour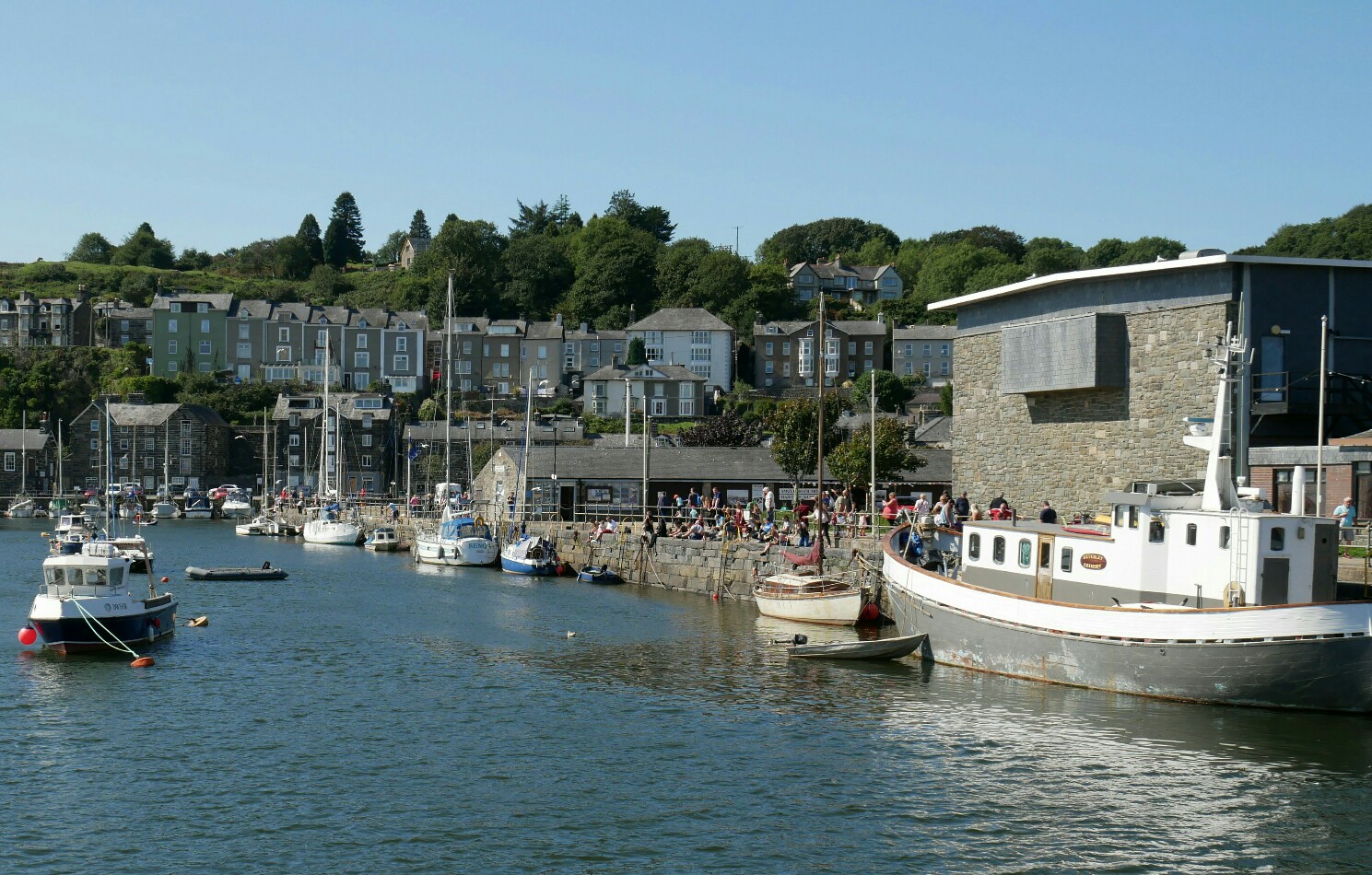 And is home to the Purple Moose brewery, whose wonderfully named "Dark Side Of The Moose" often features in beer festivals, even as far south as Southampton. Despite our very limited time schedule it would have been rude not to pop into the brewery tap.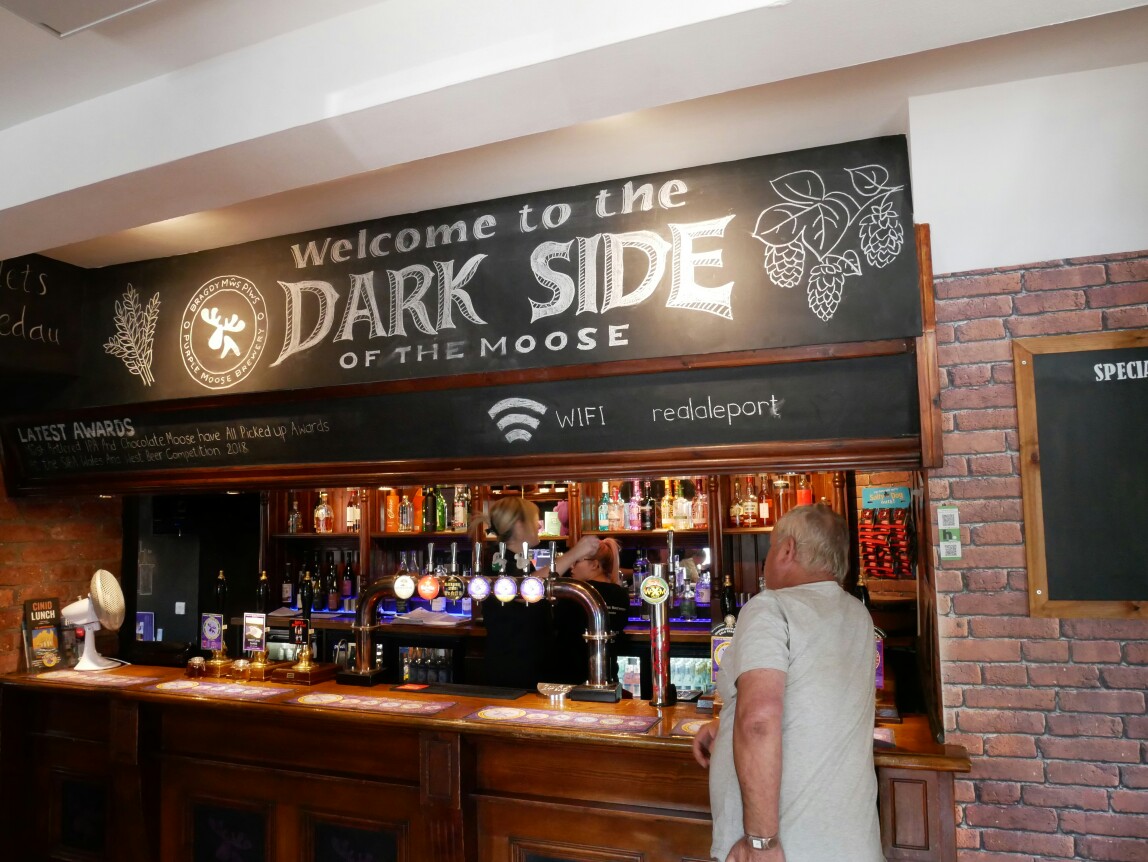 Surprisingly though the train served Great Orme beers from Llandudno. You'd have thought it, and it's partner Ffestiniog railway, both running out of Porthmadog would have aligned with the Moose, wouldn't you?