A good night's sleep, surprisingly quiet at the pub but then things were winding down when we left.
First port of call is the magnificent Cliffs Of Moher. What can be more uplifting than admiring the splendor and tranquility of breathtaking cliffs, in the company of several coach loads of Japanese tourists?
The Cliffs Of Mother are, justifiably, renowned across Ireland. I'm not sure if that is for the cliffs themselves or the formidable challenge of managing so much tourist traffic. Yesterday afternoon must have been very interesting!
The cliffs themselves are pretty good too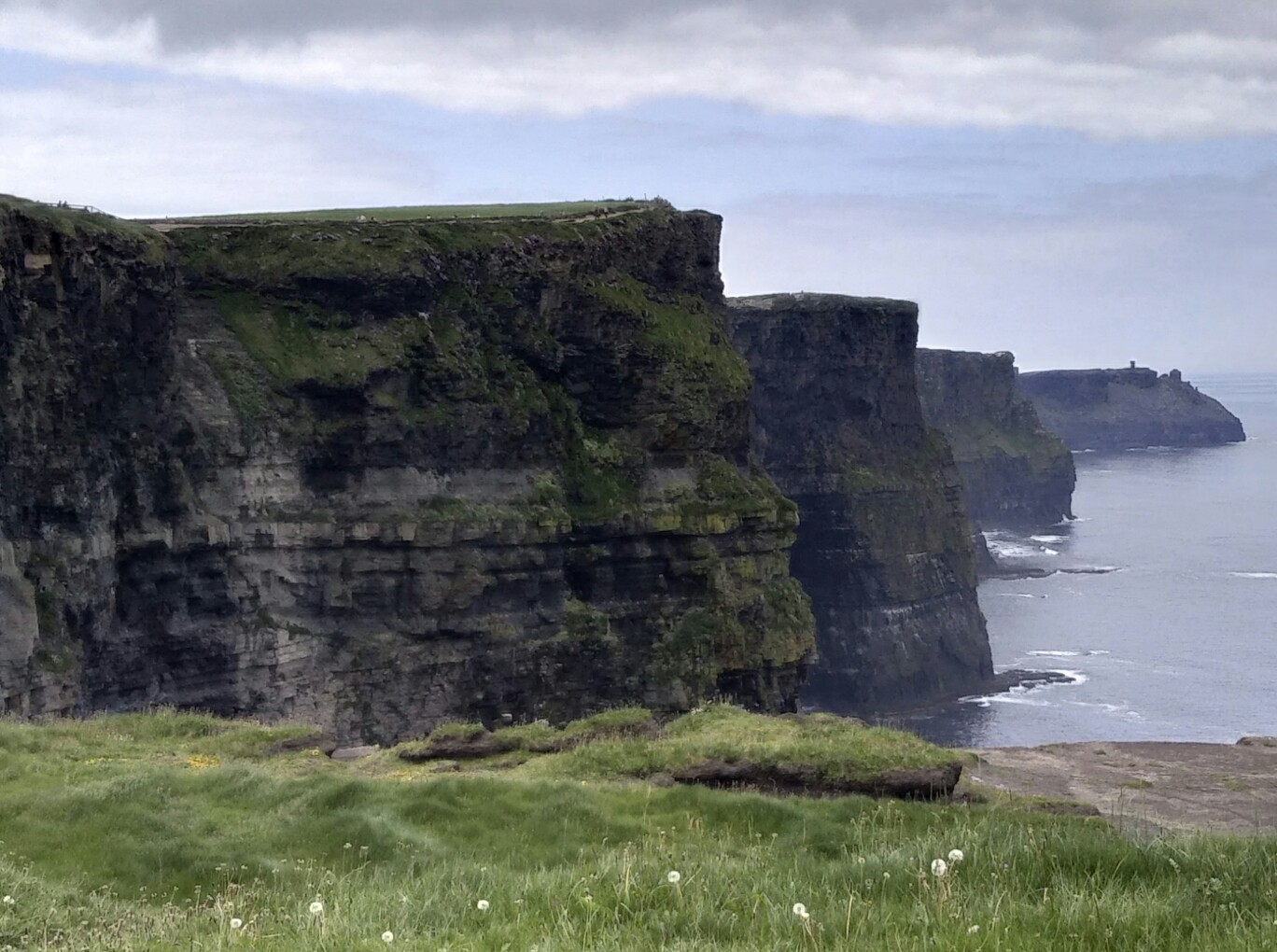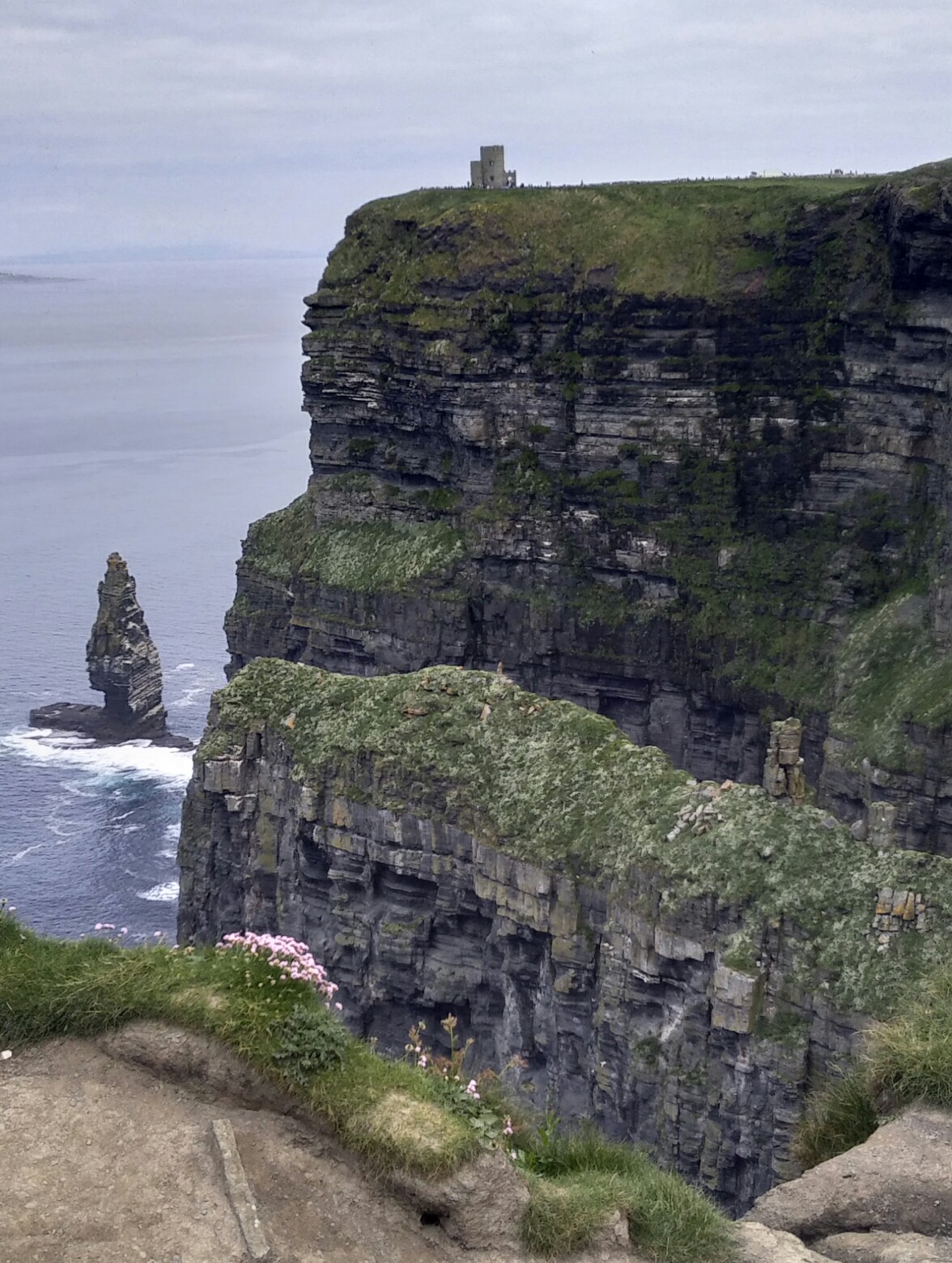 But, woe betide anyone, who dares to ignore the "keep off the edge, protected habitat" sign! Woe betide them, that is, when newly self-appointed Ranger Liz is around. A (suprisingly elderly) Japanese lady deigned to ignore the sign and started to haul herself up onto forbidden territory before a stern rebuke dragged her back. She may not know any English and Ranger Liz may be Japanese challenged but Liz's angry demeanour, wagging finger and pointing to the "Keep Off" icon spoke volumes in any language.
But two people had already broken the cordon before Ranger Liz has arrived on the scene. Undaunted she solicited the aid of a more uniformed Ranger, altered him to the heinous crime and within moments the miscreants were moved on!
Quite a few Puffin in evidence, since they were allowed on the cliff-face they took advantage of this privilege by positioning themselves just beyond camera lens range.
Back to the van and the mayhem of exiting the car park. A bus trying to turn right into a line of traffic trying to turn in to the car park. A little delay until space was negotiated.
In round the headland to Ennistymon. A coffee break and this pub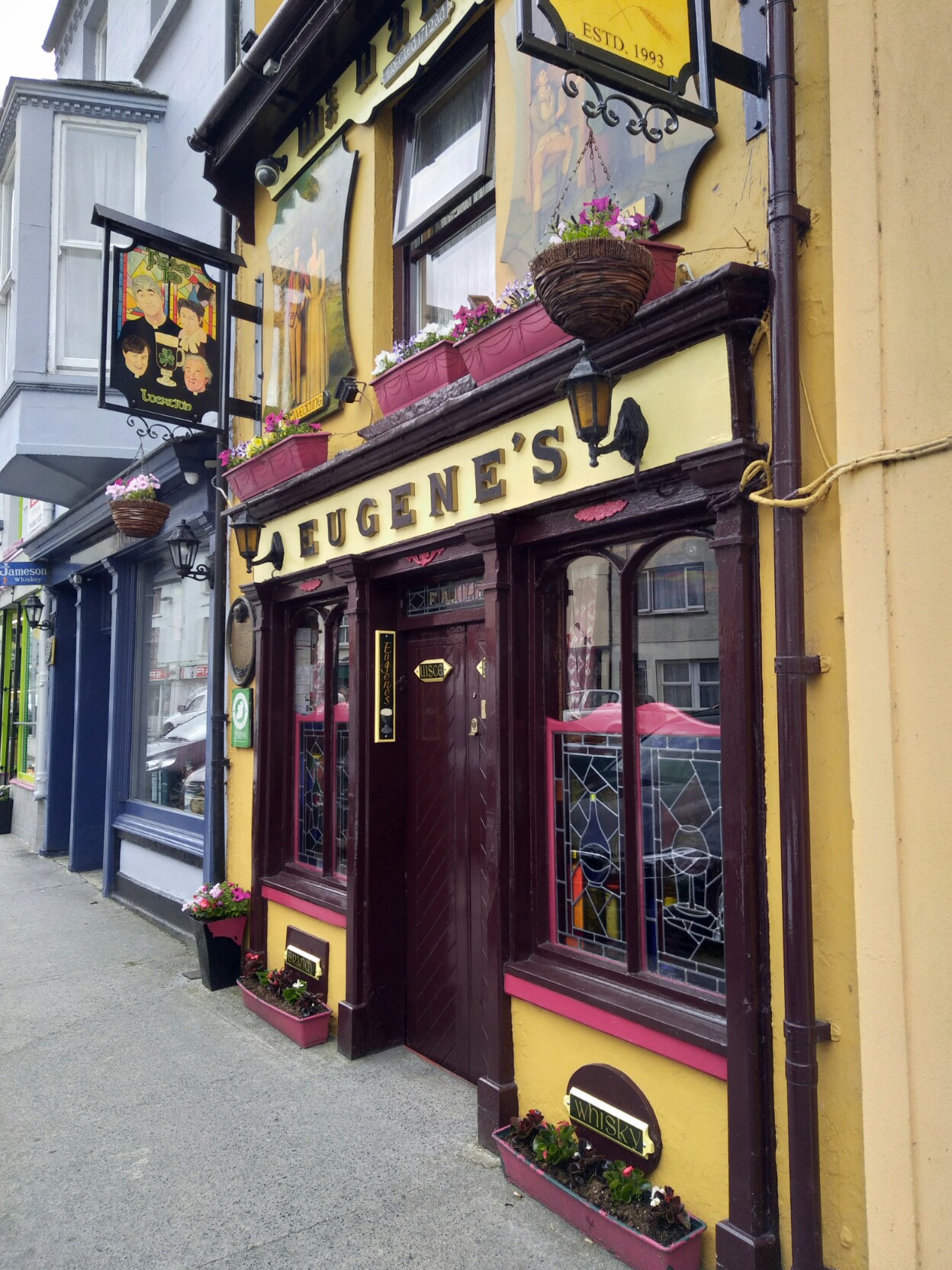 If you can't read the sign it's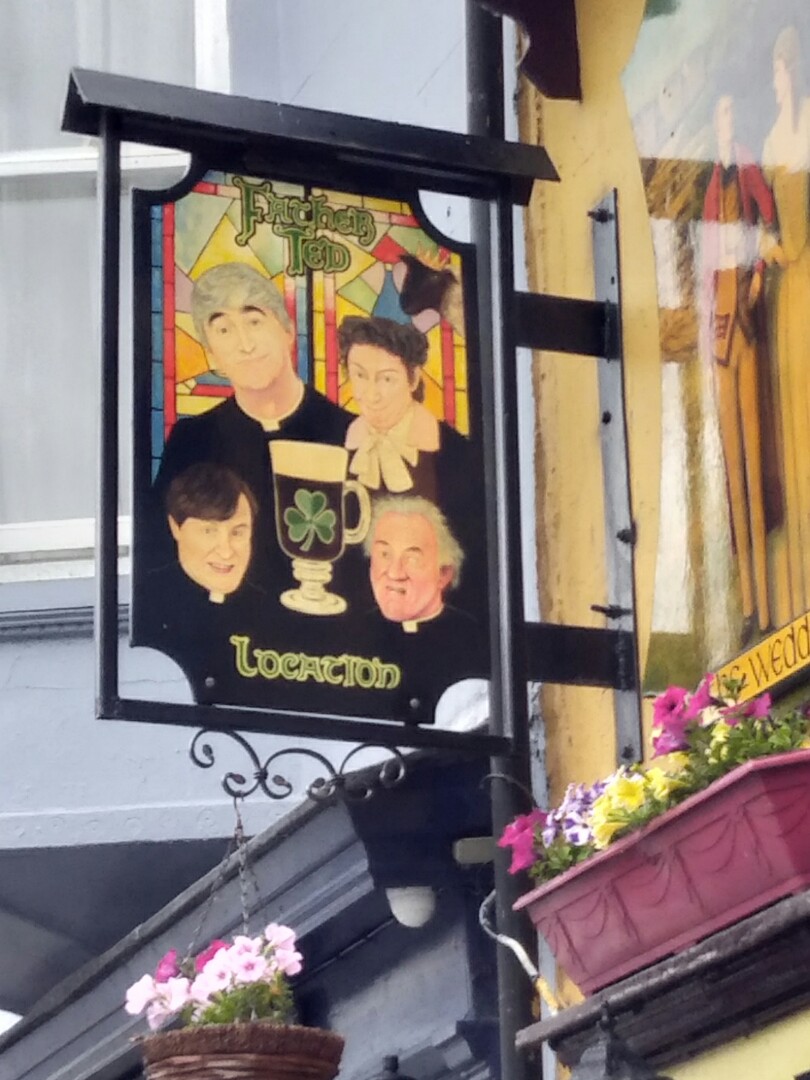 Yes, this is Father Ted country. We pass Vaughn's Pub at Kilfenora which features in several episodes with Father Ted's house itself just up the (2 or 3 narrow country) roads. Also in Kilfenora is another of those quaint pub/shop alignments that are so wonderfully Irish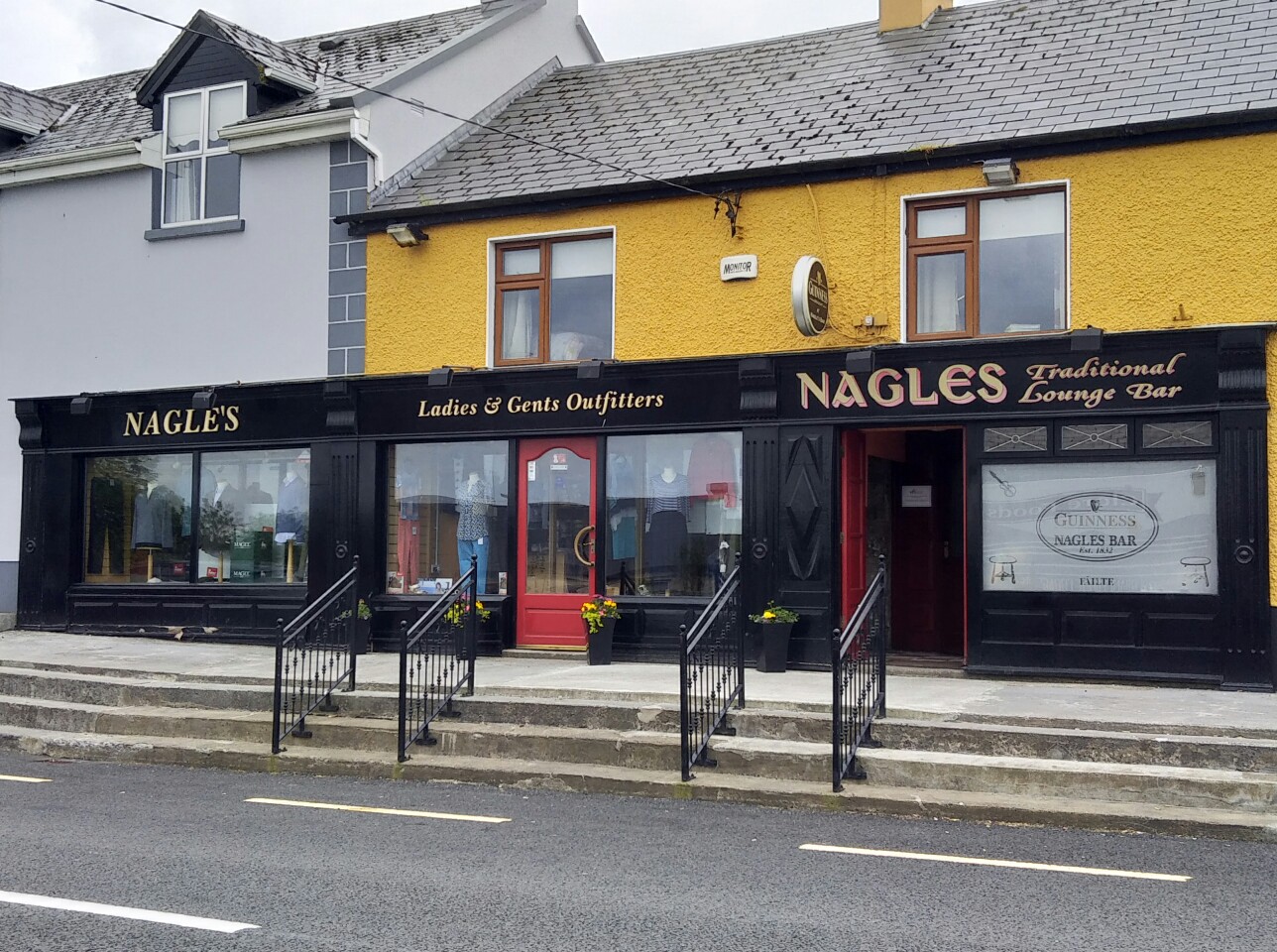 Should we go in search of Father Ted? No, our homage is to matters, probably also religious, about 5-6 millennia earlier - Poulbabrone Dolmen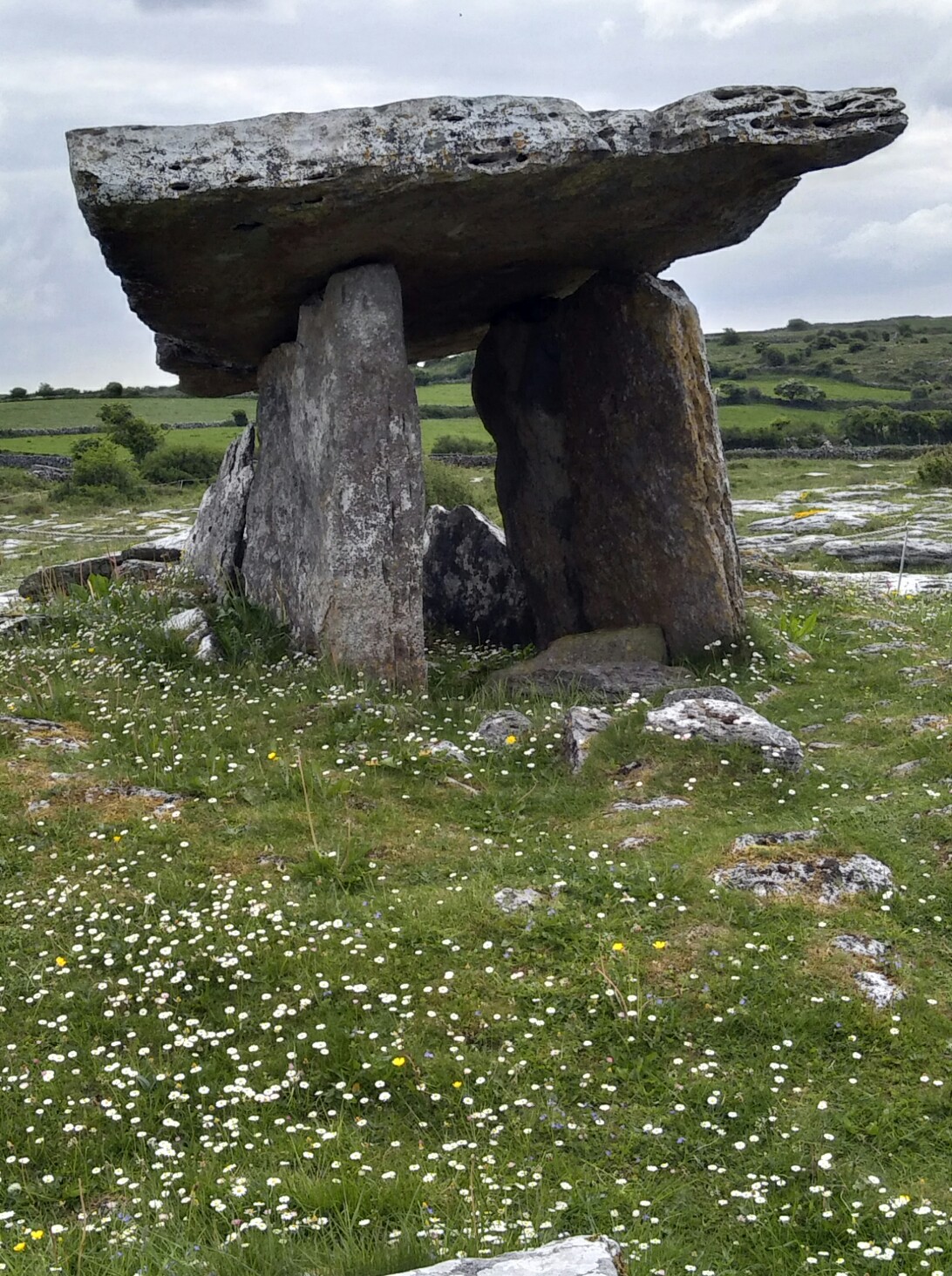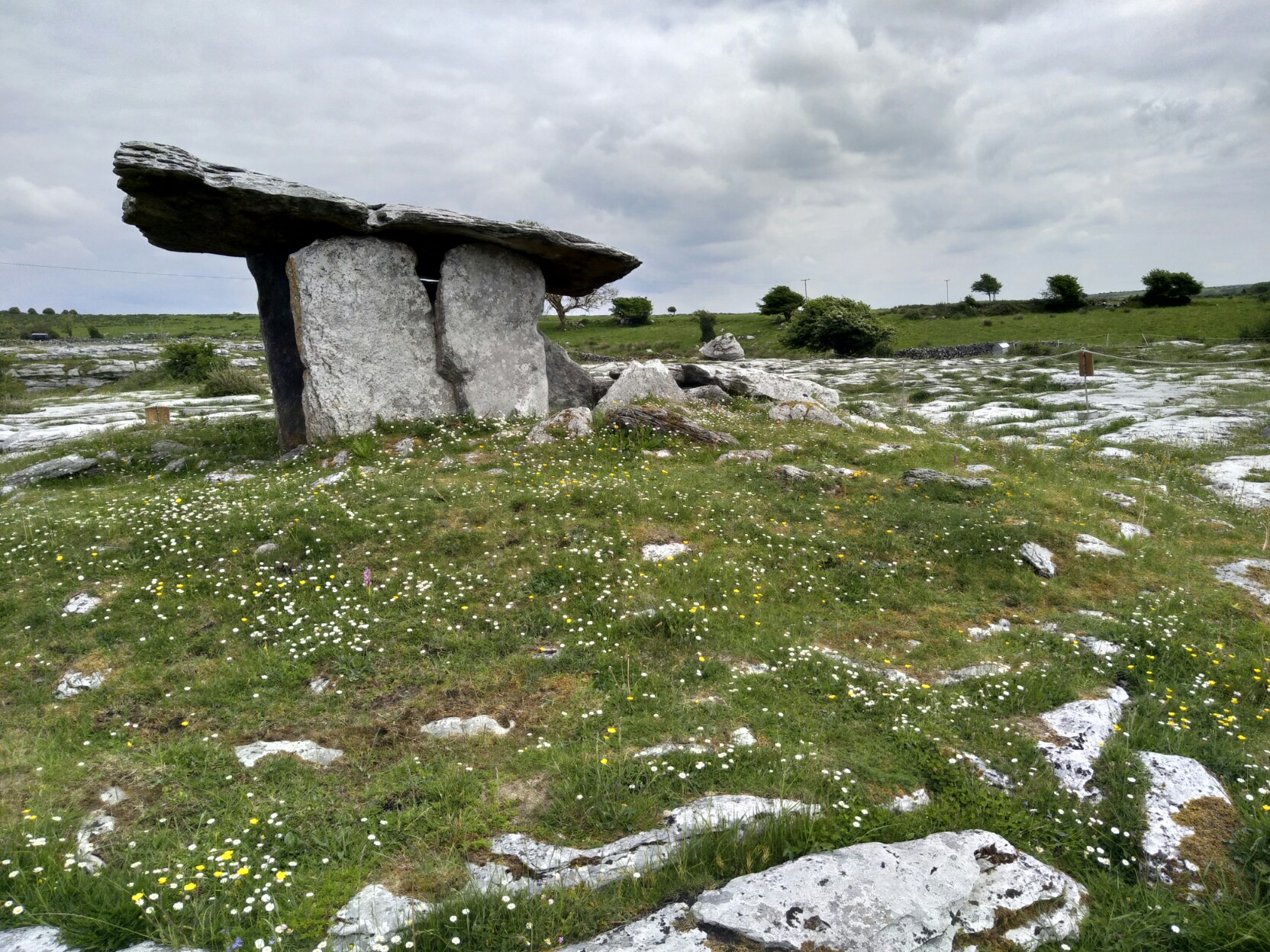 Like most of Western Ireland, the site has several other tourists when we get there but, miraculously, group by group they leave allowing Liz and I to enjoy the site in solitude. Serendipity indeed - as we turned to walk back to the car park a tourist bus discorged about 50 Germans onto the site.
The site is in the heart of The Burren and in the wonderfully etched limestone karst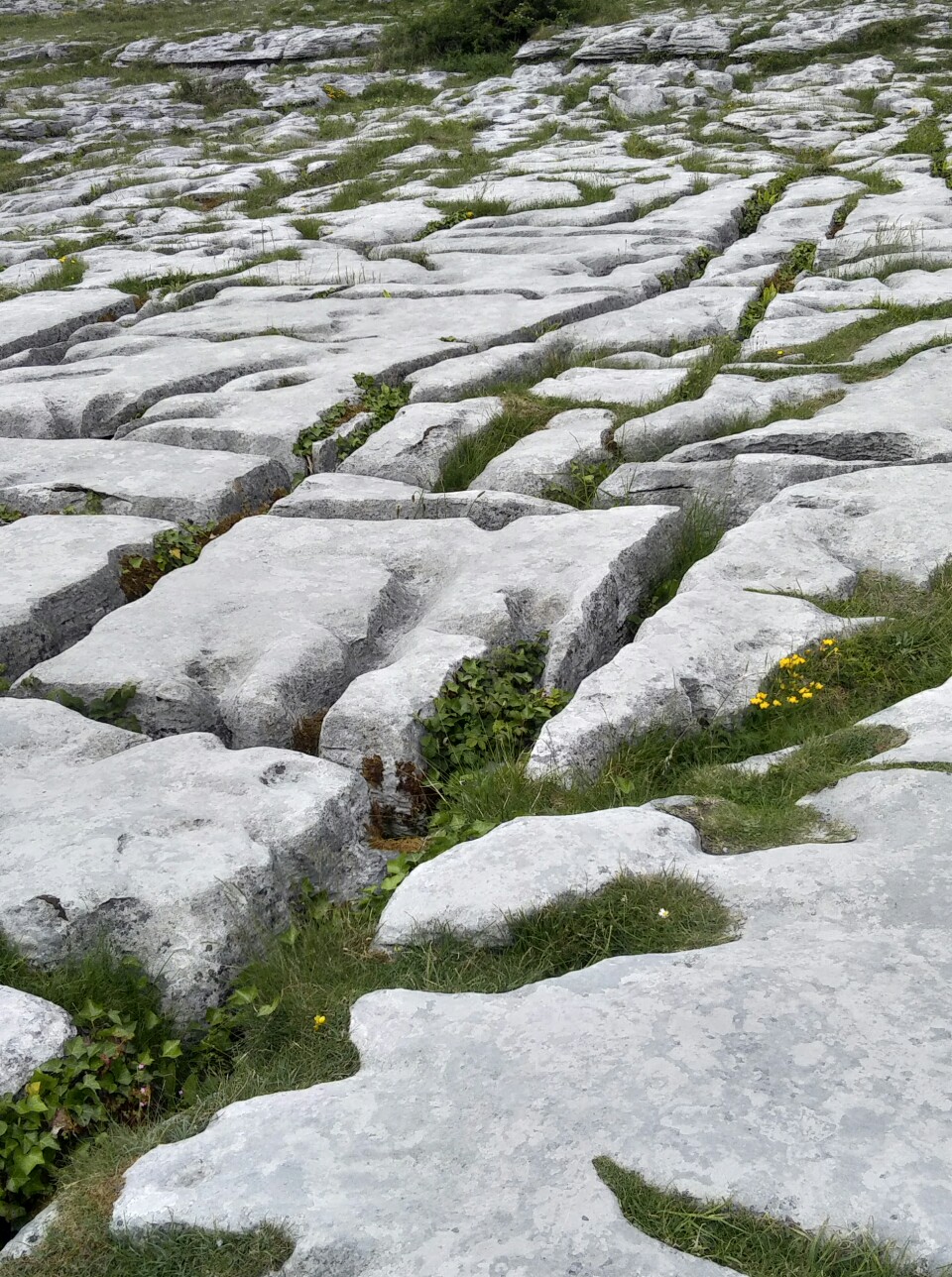 Lots of early purple orchids still, and avens, but the spring gentians are almost gone, although amazingly late in the year a few outcrops still host primroses. Too early for many other orchids although possibly twyblades, helleborines and even fly orchids might just be showing if we go walking tomorrow.
En route to and from the Dolmen we passed Leamaneh Castle, just over 500 years old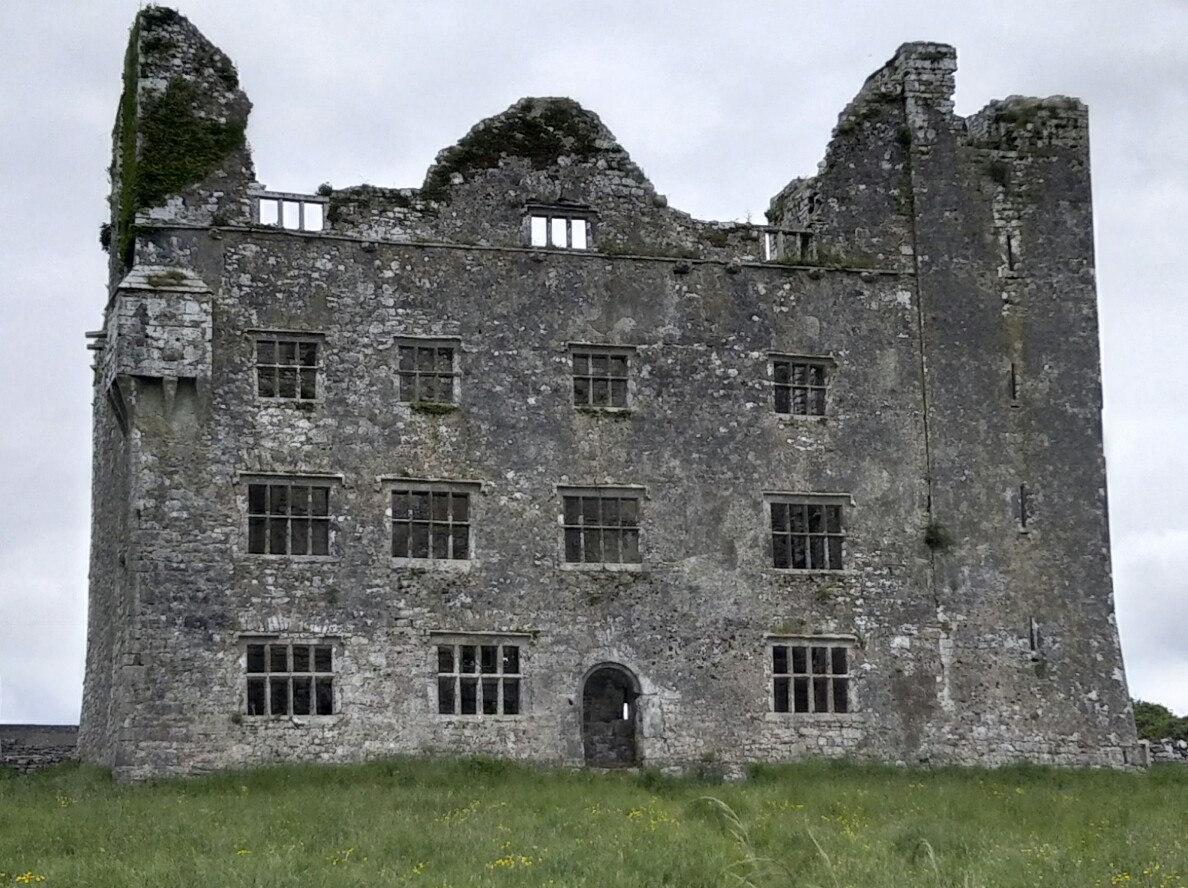 That's it, we finish the day in Corofin to allow us to go walking on The Burren tomorrow. The man at the Burren park office was extremely helpful, explaining the difficulty of the various trails etc. Corofin has a campsite right in the heart of the village. Probably half a dozen pubs within just a minute or, at most two, walk. Now if that's not an incentive to finish today's blog I don't know what is!
Here's today's humble 33 miles