The bells, the bells. But no diamonds.
Now we are on the north bank of the River Schelde, just on the north-west edge of Antwerp city. Trouble is the city is in the south bank. Fortunately there's a foot tunnel about 3/4 mile from the campsite, a pleasant walk past the marina of the Royal Belgian Yacht Club and a pleasant little park. Even more fortunately they are refurbishing the tunnel and so whilst work is ongoing the city have laid on a free ferry. 
A bit like the ferry across the Mersey but without the schmaltzy Gerry and the Pacemakers song on endless loop, the Japanese tourists and the new tourist attraction premium price ticket1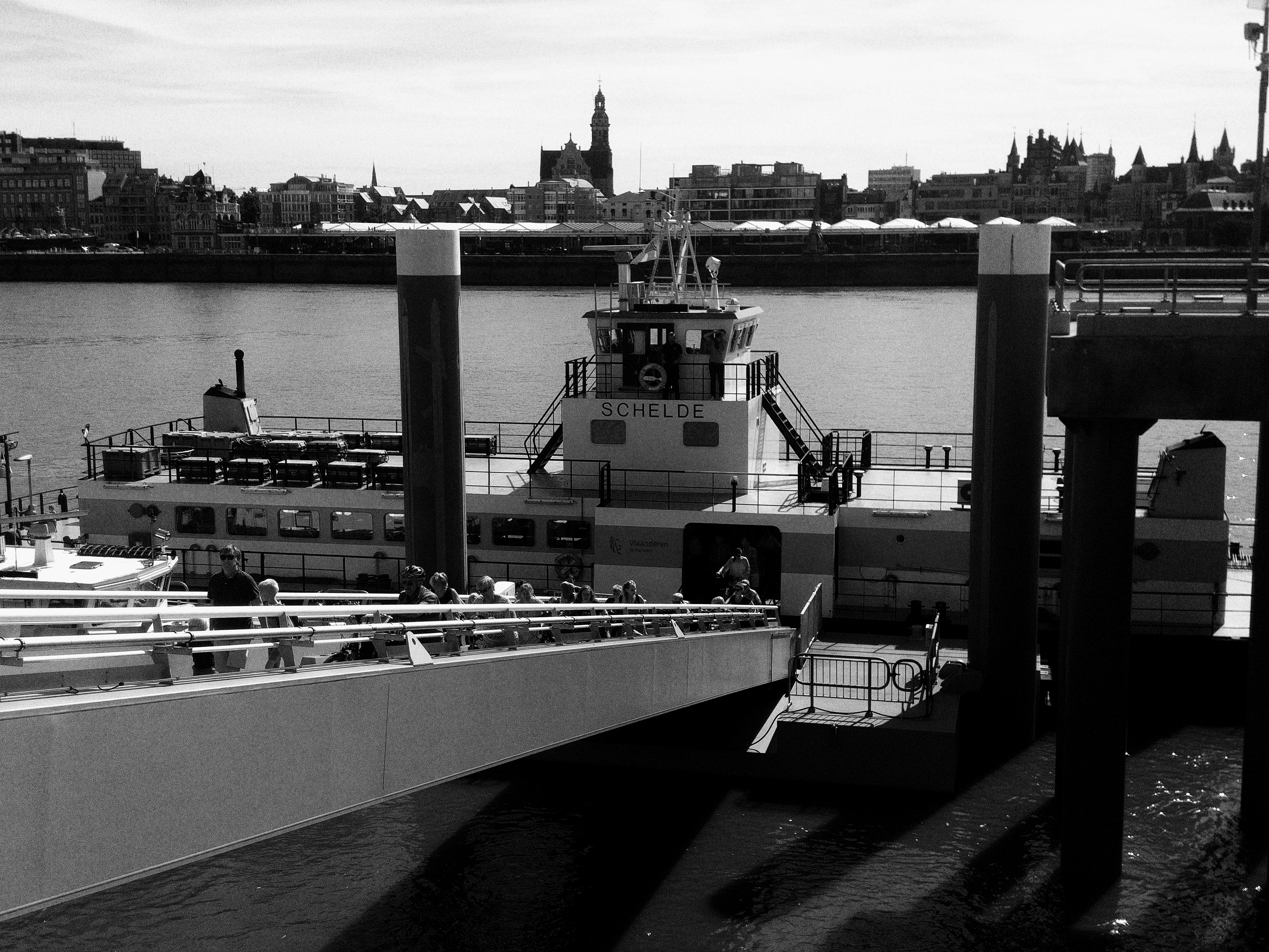 We arrived at the city just a minute or two shy of midday and we're almost immediately treated to a carillon of bells for a full hour. Fantastic and really annoying that I hadn't picked up my newly purchased audio recorder. Of course we just had to go into the cathedral now. Well not just yet, as two tour parties converged simultaneously on the entry door. So a quick wander round the old town and the huge Square: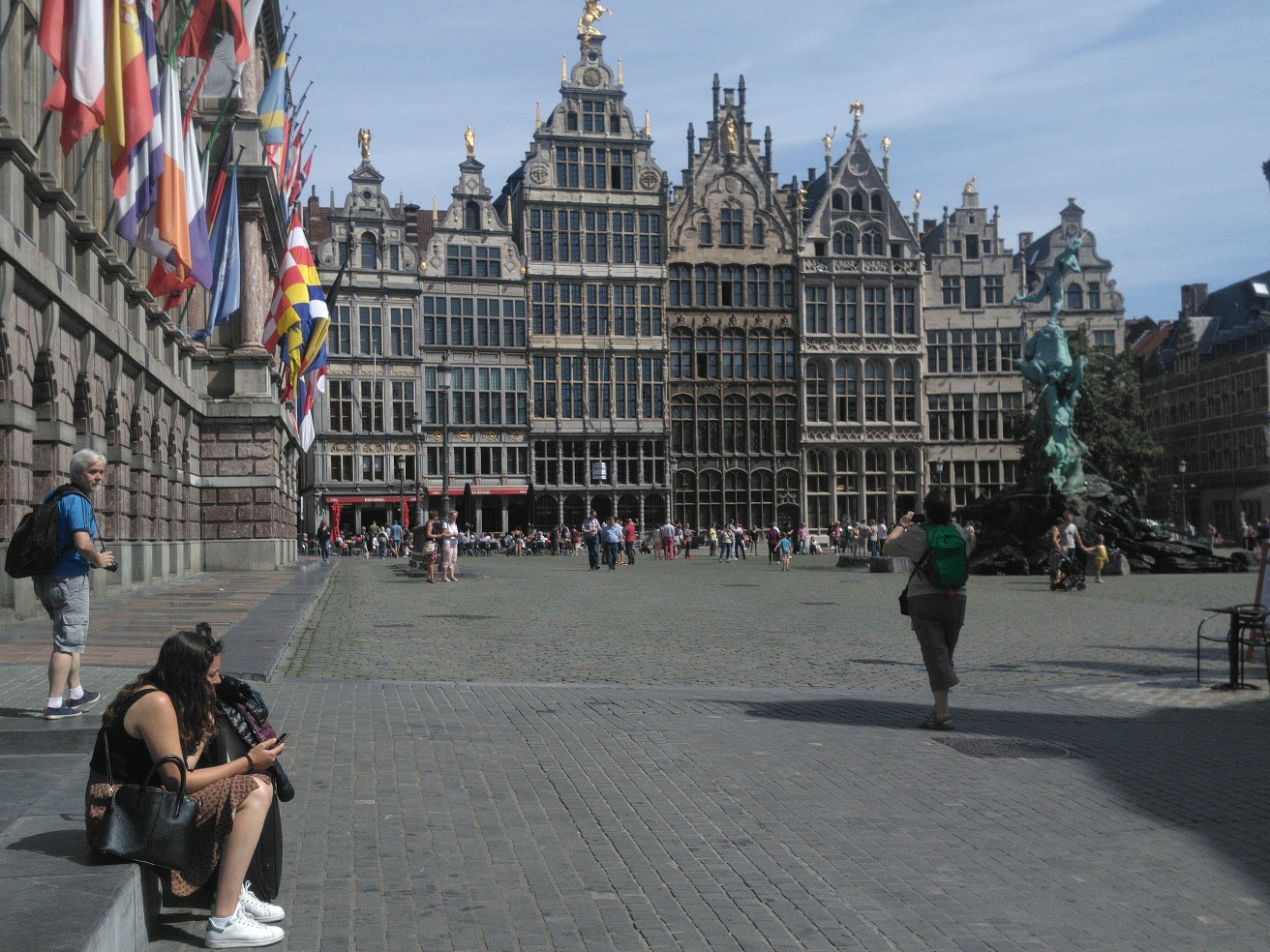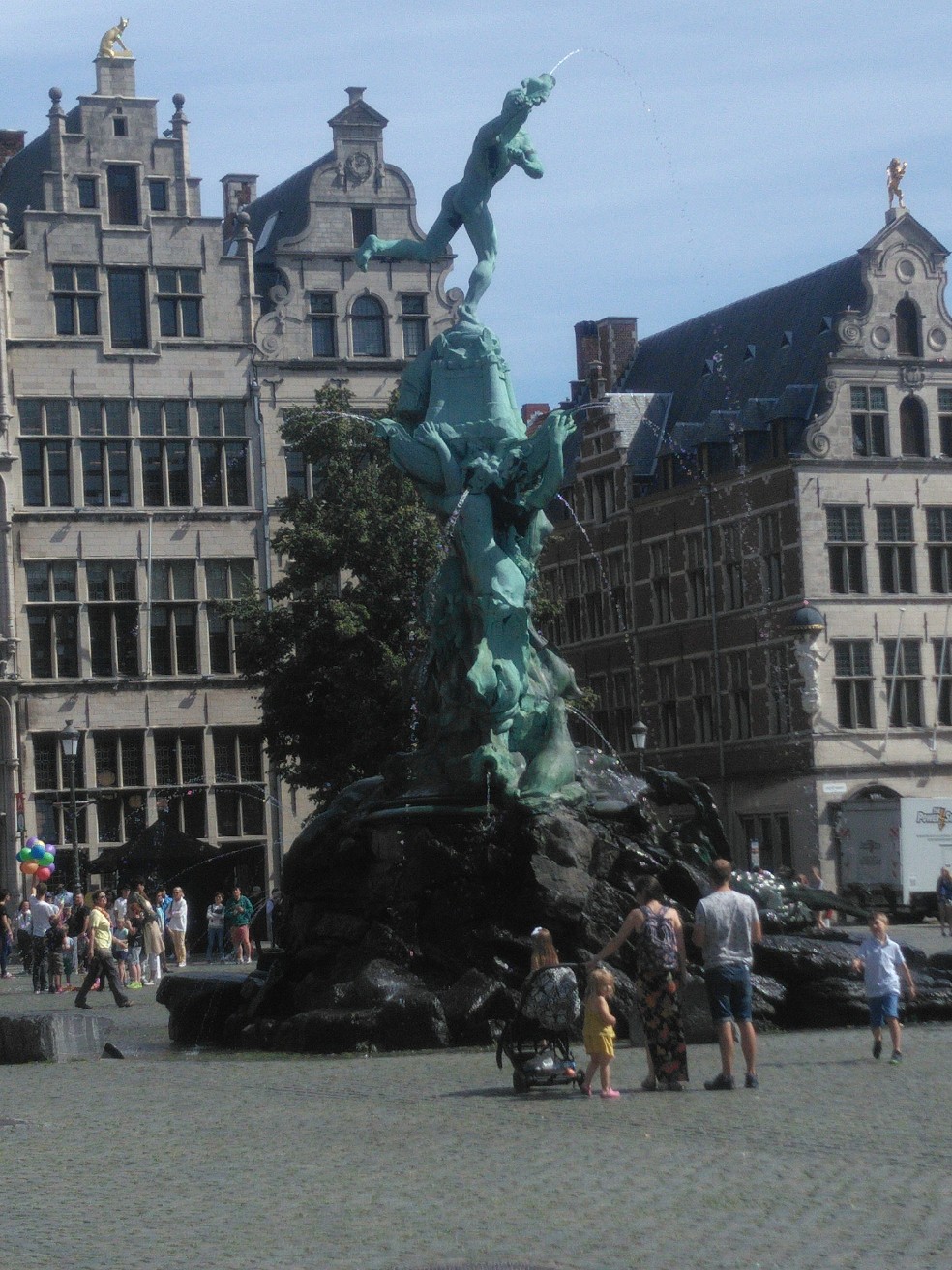 The cathedral queue now subsided we ventured in to see it's four Reuben's and several other Flemish masterworks along with it's many other beautiful works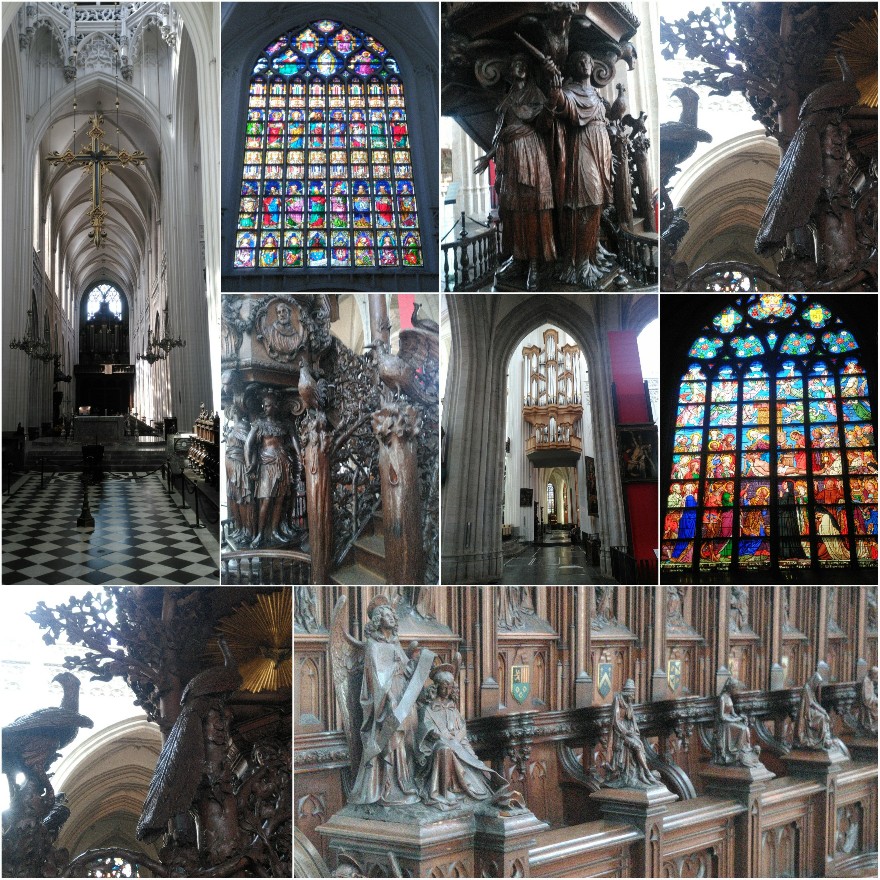 Just across the way from the cathedral is the 16th century Vlaeykensgang passage, almost as photogenic as the cathedral.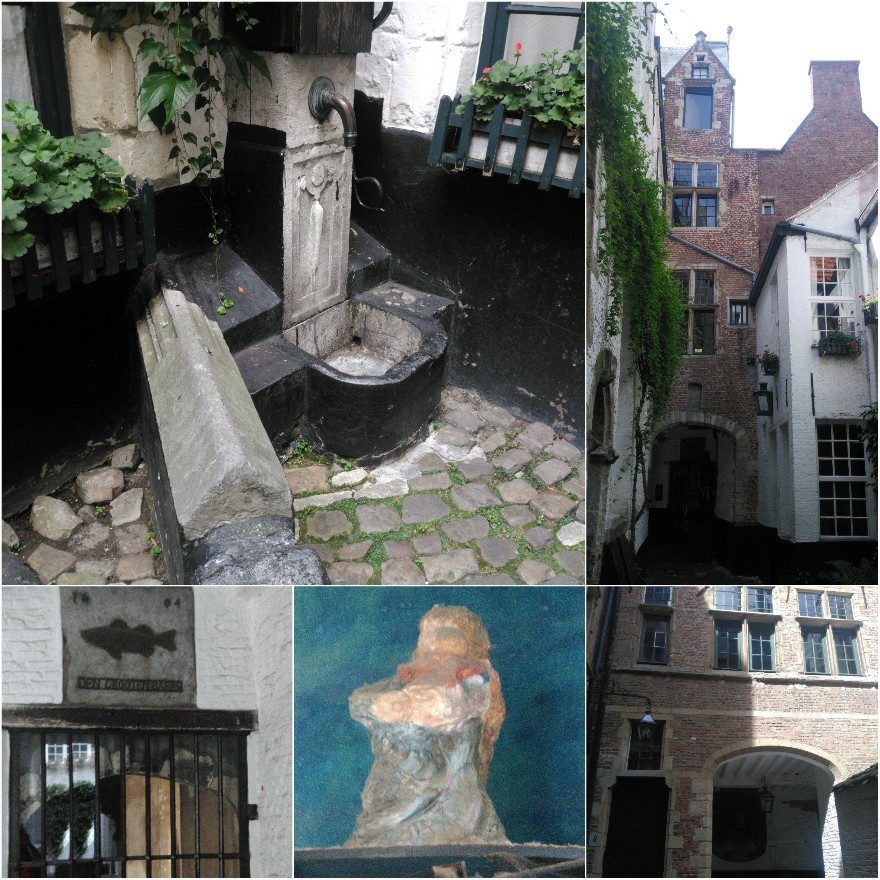 Then some shopping. Liz needs knitting needles so we walk all the way past the picturesque, but unphotographed central station to an outlying suburb, only to find the shop shut for the owner's two-week vacation. Still we got to walk through the heart of the diamond district with so windows a-glittering. I was impressed; there was even more money in one single window than the entire Royal Belgian Yacht Club marina! 
Now, let it be a matter of public record that, several times during our slack-jawed browsing I offered to buy my beloved something diamond. Nay, not just something diamond but something expensive and diamond. Each time she refused (and that's why I love her)
Trouble was, when we eventually found a shop window of interest to me and Liz offered me my heart's desire, I, too, was honour-bound to say "No" 😤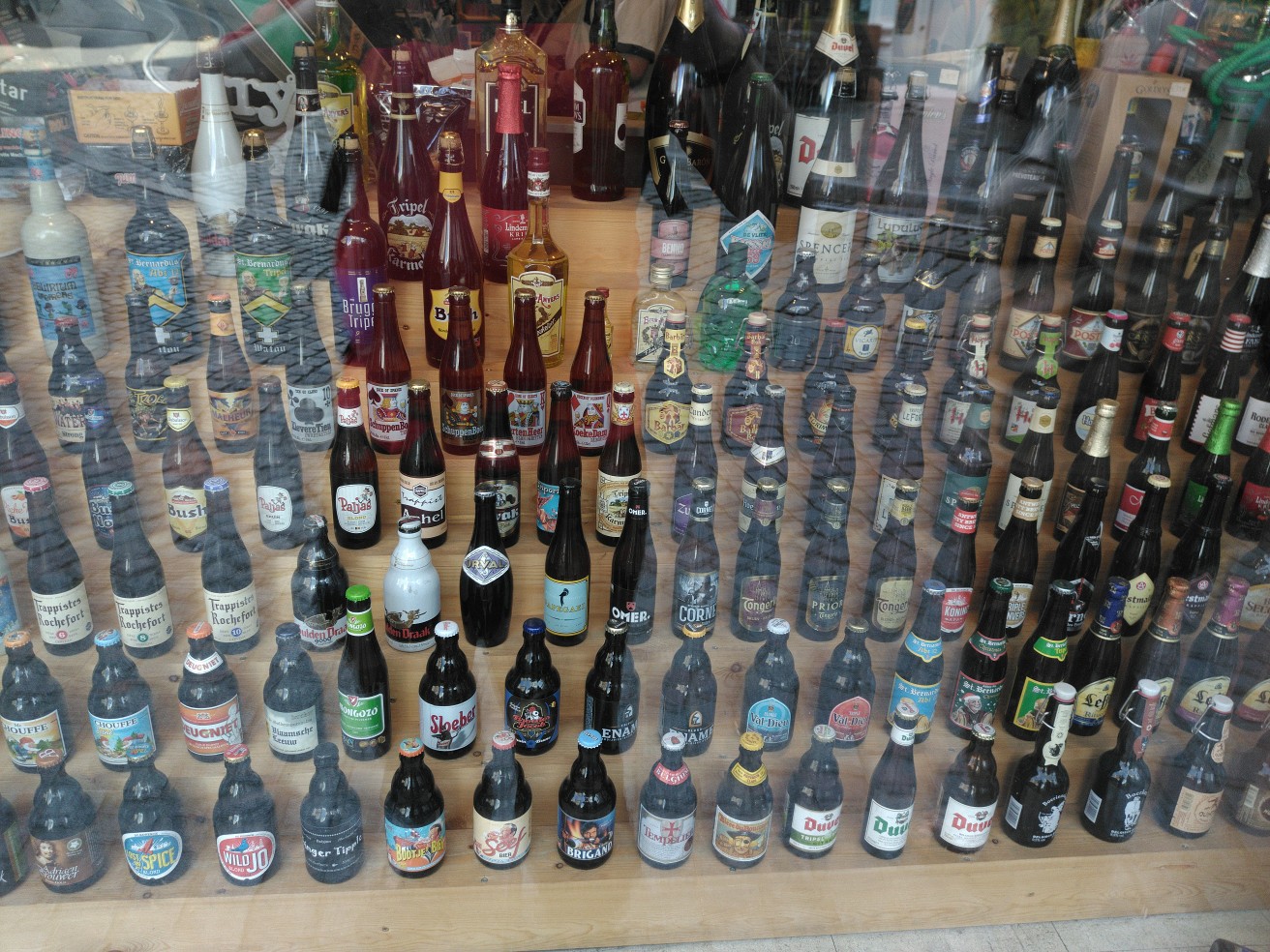 One last photograph, Pride Week comes to Antwerp shortly. We wondered what they were doing ripping up a perfectly good pedestrian crossing this morning. They'd finished this evening: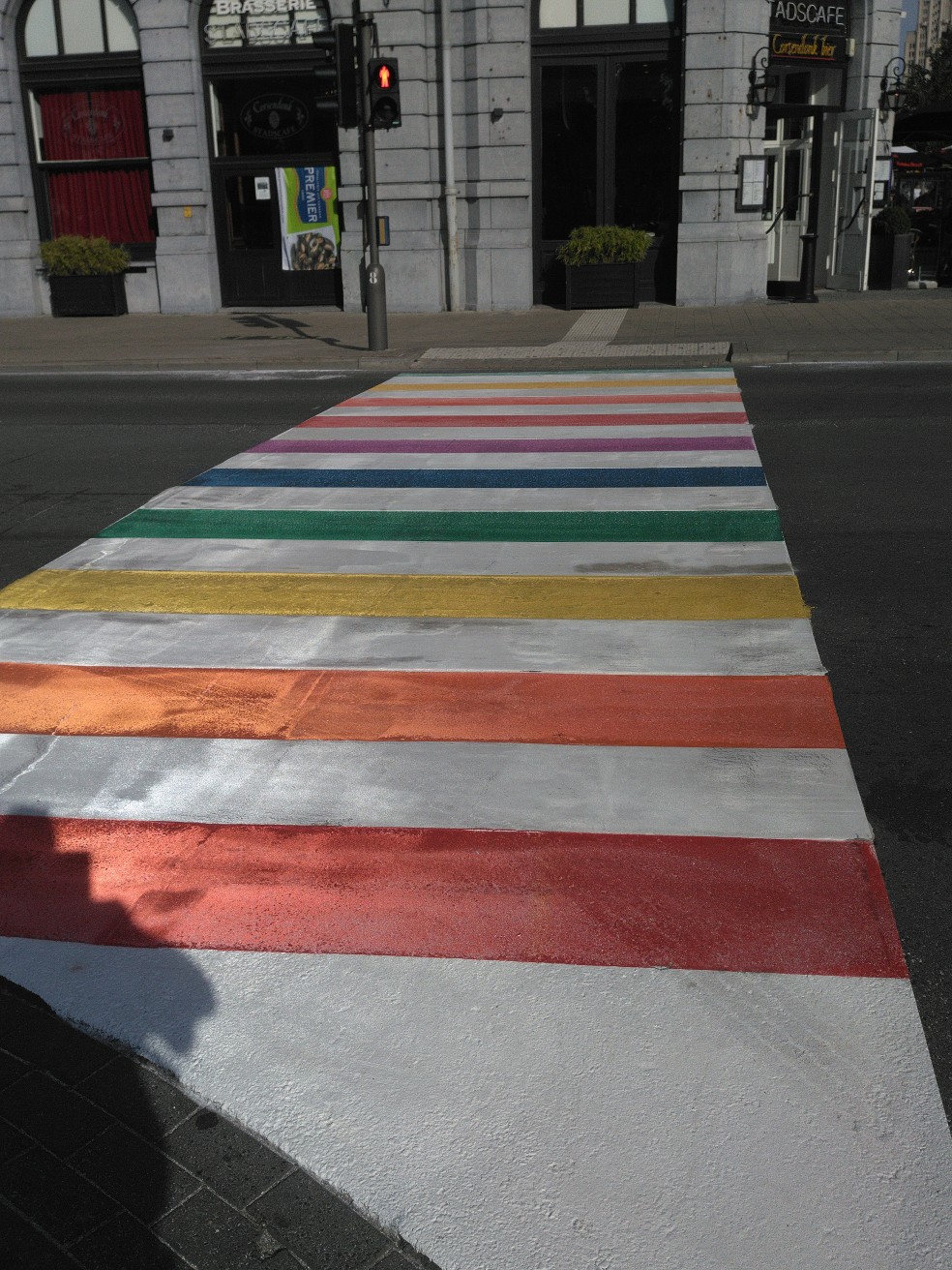 1. [Don't get me wrong, I think You'll Never Walk Alone is a stirring anthem for Liverpool Football Club and Gerry Marsden's version a classic song of all time. It's just that it does get a little overdone on the ferry]↩