A quiet night in Bushmills park and ride. Now, it's not a park and ride like UK cities, to keep traffic out of Bushmills village, it's a park and ride to serve the nearby NT visitor's centre at the Giant's Causeway.
Since the bus is free it seems crazy to drive the van. Reg, our driver, is very chatty whilst we sit waiting to see how many other folk want to join us. I check with him as to whether if we stay in the car park another night and maybe, just maybe, have a meal and a beer or a dram or two we will be safe from the local bobbies moving us on. We're welcome to stay as long as we like, he assure us
On to the causeway. No charge to us NT members but £11.50 to others. It's nearly half a mile walk from the centre down to the site, but easy, on gentle sloping tarmaced pavement. As expected the actual basalt pavement of the causeway is a bit special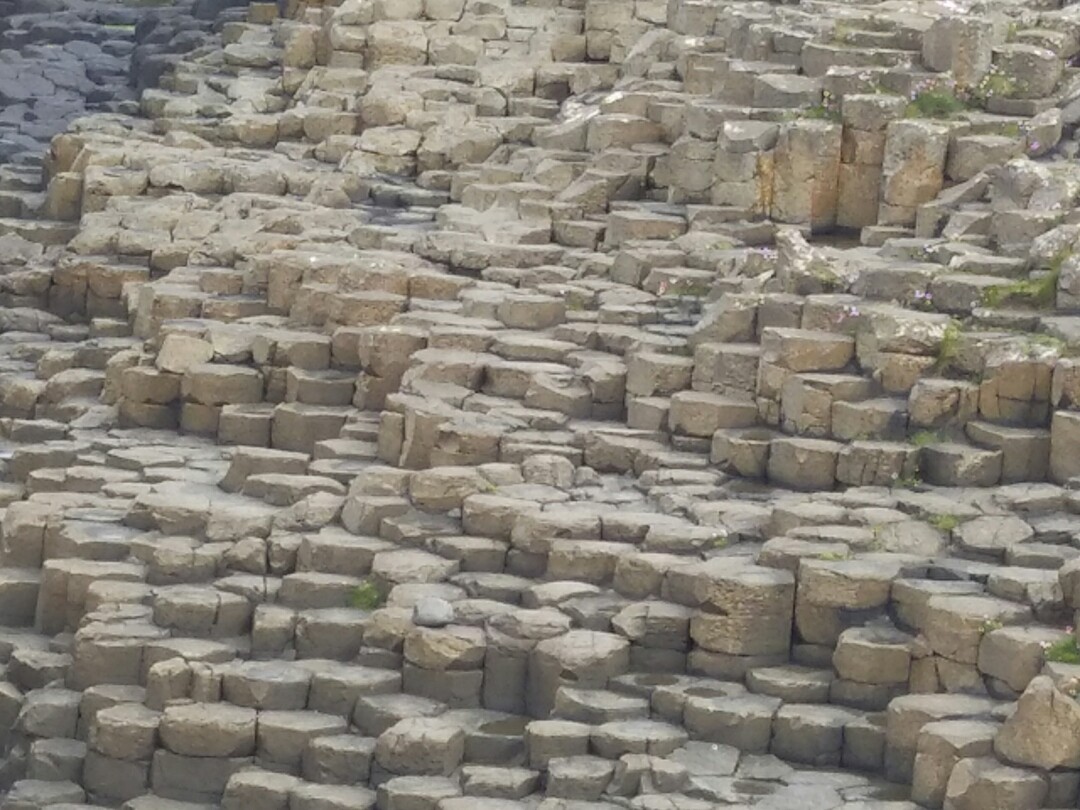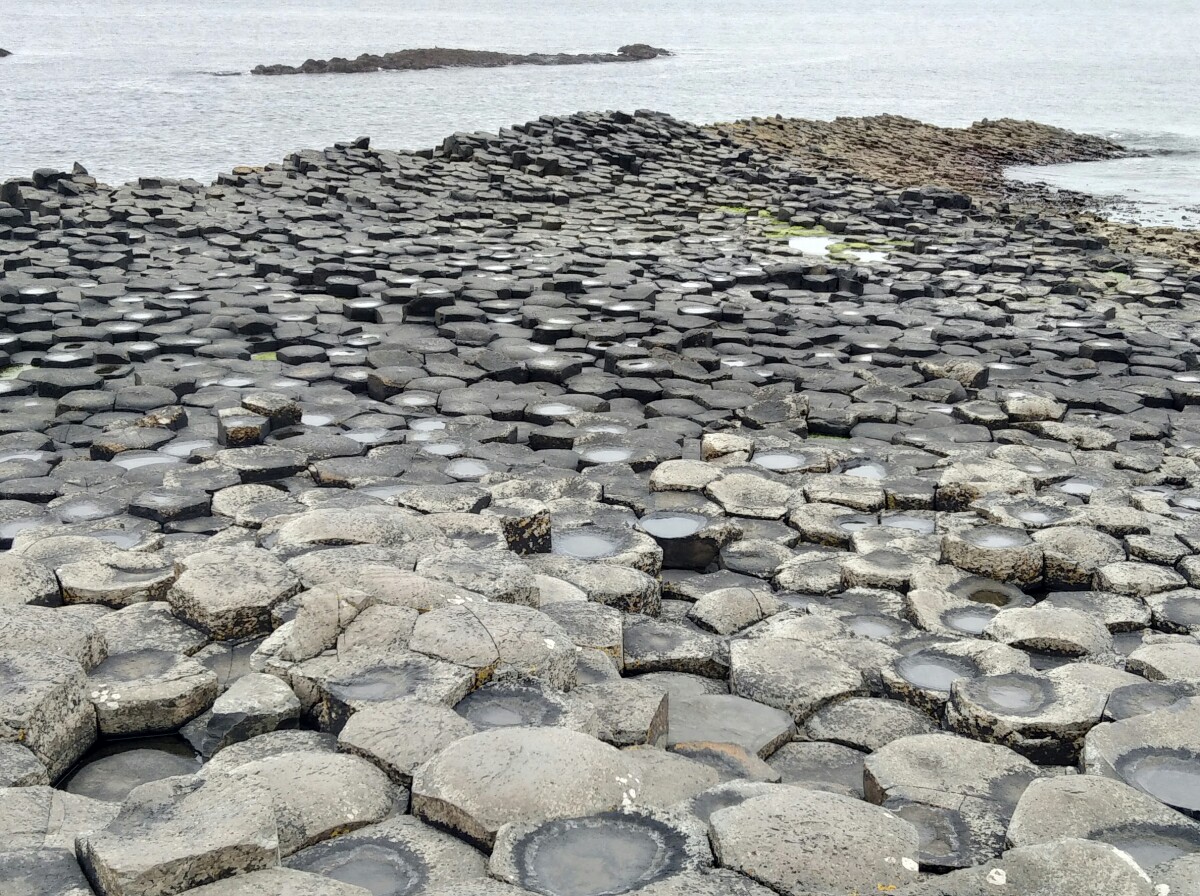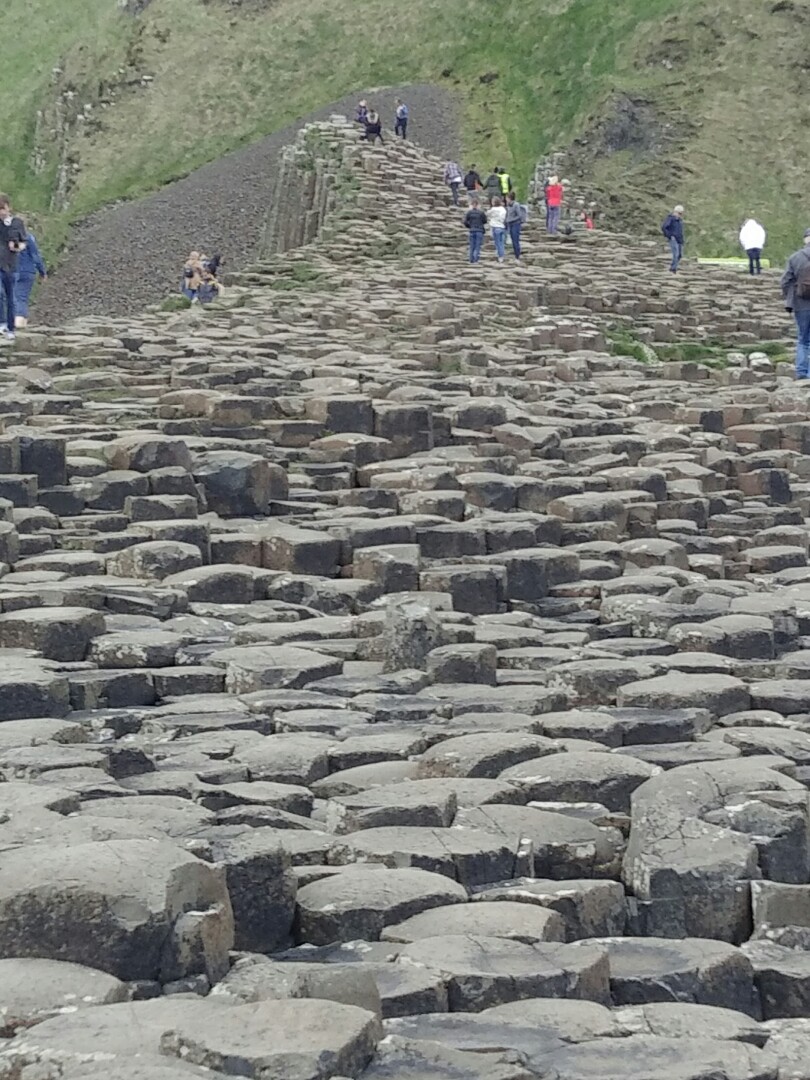 Of course, the intrepid explorer got everywhere!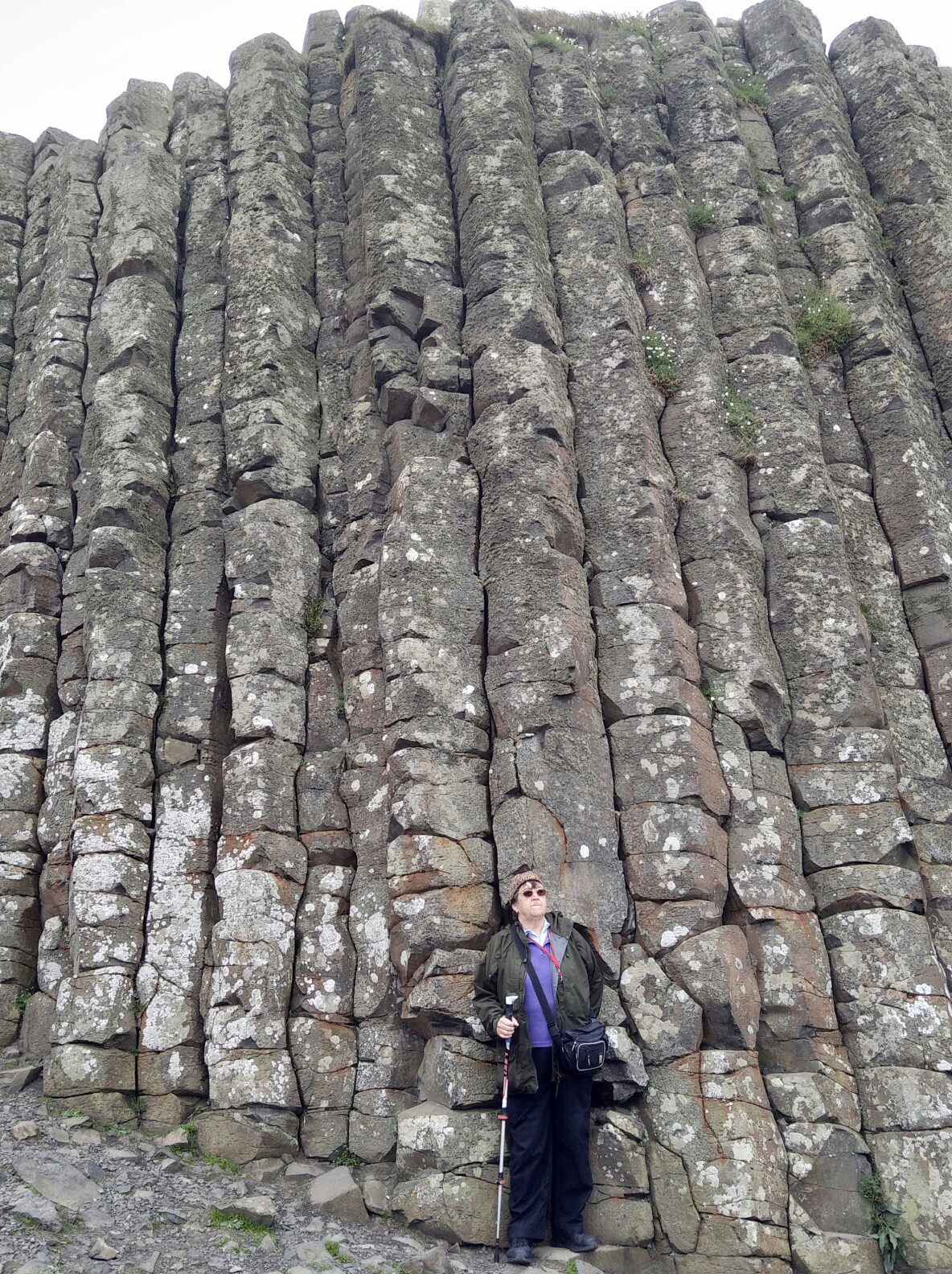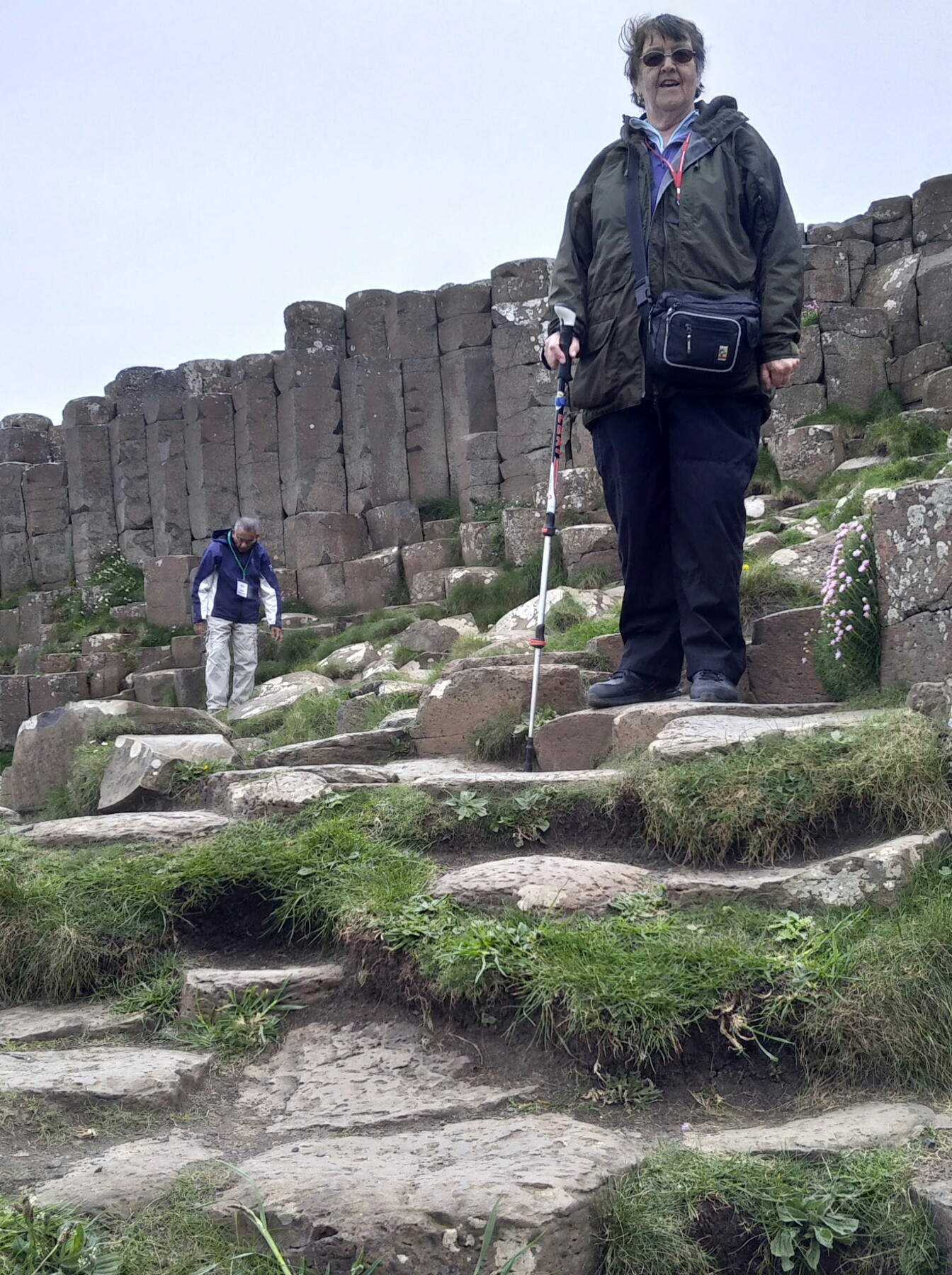 There was a nice walk along the shore and then up into the cliffs providing an opportunity to snap some folks seeing this geology from a different perspective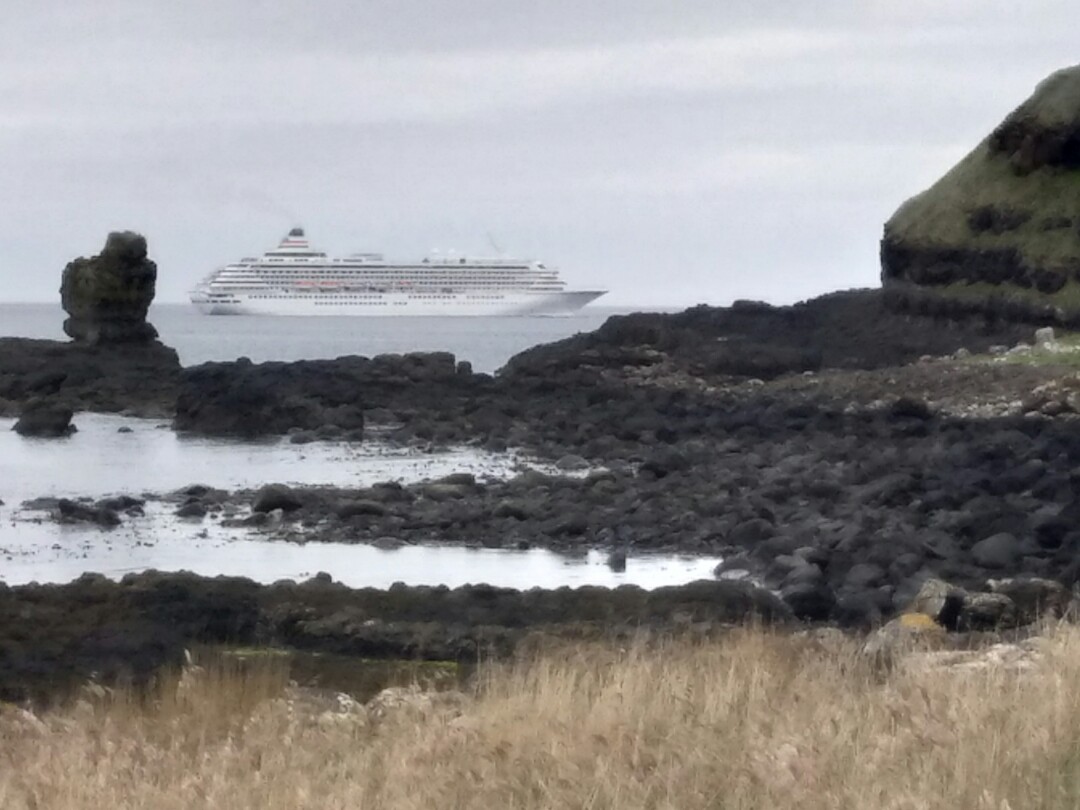 We surprised ourselves that the visit took over 4 hours, OK that did include a coffee but no time around the interpretive displays. There is an audio guide which focused both on the geological fact and the mythology of Finn McColl the great Irish giant who laid these stones all the way to Scotland. The seemed to be an interesting CGI interpretation of the legend playing on a big screen in the centre too. Had we taken a guided tour or walked the one path we missed, steep up onto the cliff tops, this could easily have turned into an all day visit.
As it was we cursed our luck missing a return bus by seconds. We were very keen to get back and on, it would be good to visit our second NT itinerary today rather than tomorrow. That being the near-by Carrick-A-Rede rope bridge. Another NT location.
The bridge at Carrick-A-Rede, again may be recognised from The Game Of Thrones. It's spectacular, 6o' across and suspended 100' feet above the water. Just a few planks lashed to ropes, along with rope handrails.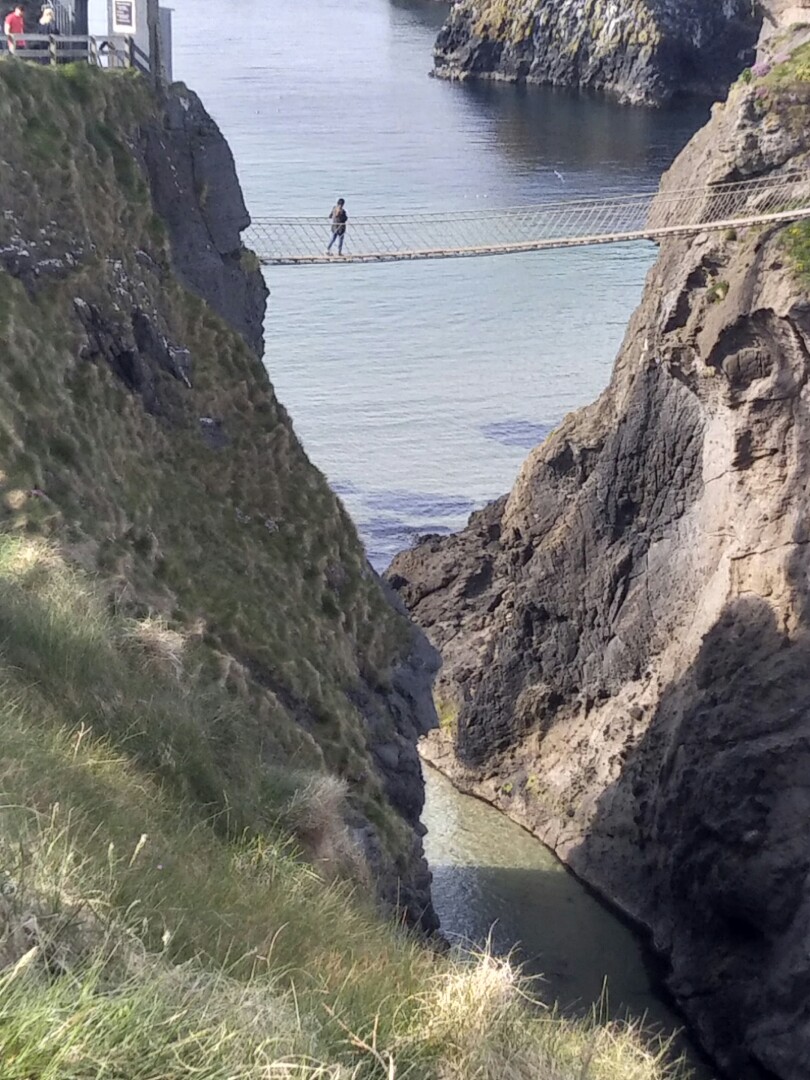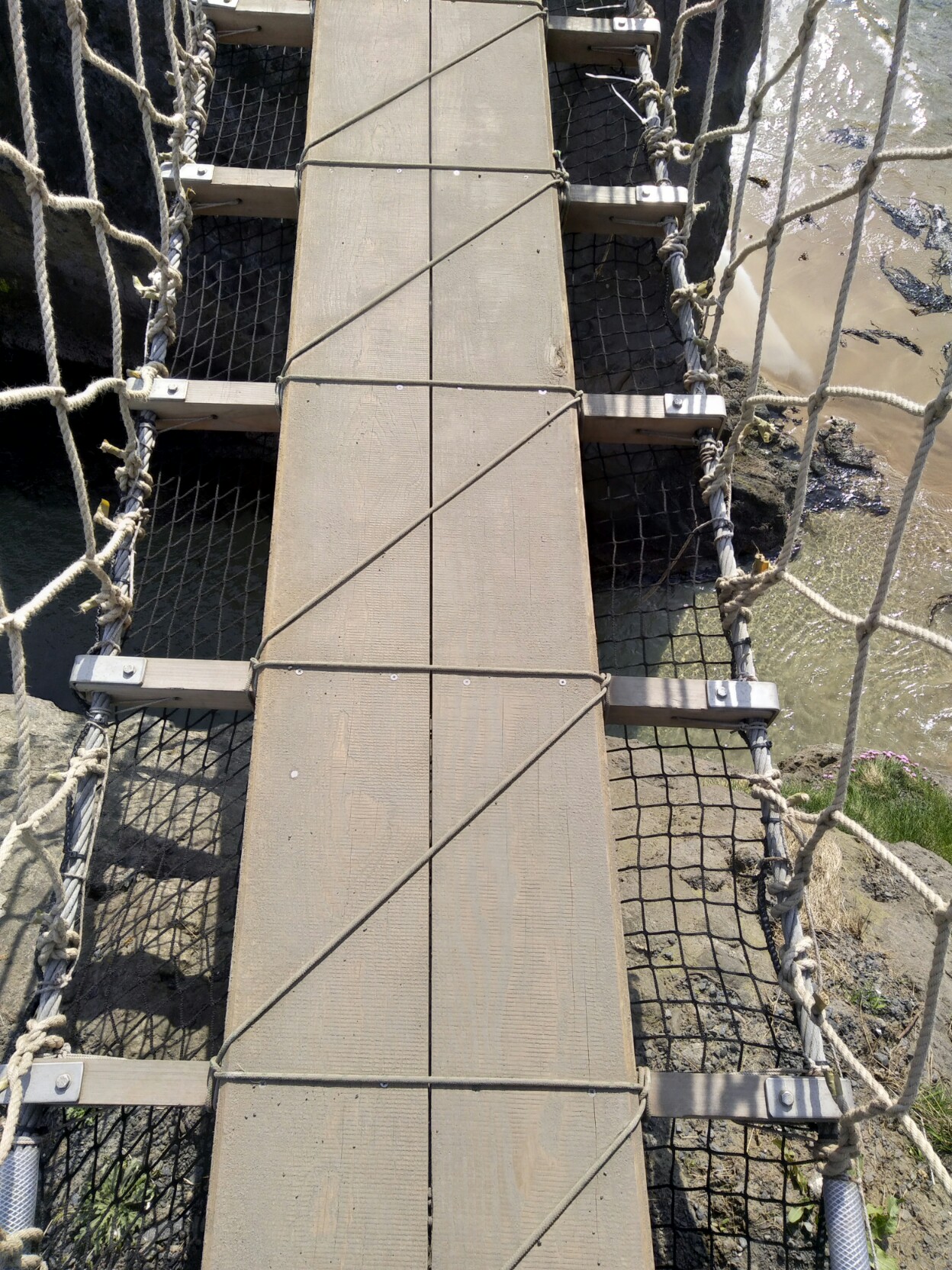 3 things to note if you plan to visit. Firstly, It's nearly a mile walk from the car park. The path is quite good but there is a steepish small hill in the middle. There are steps on the path, quite a lot of them and a steep metal stairway leading down to the bridge itself. Secondly, if you brave the bridge and walk across, do not think "Never again!"; think instead of just how you will have to get back. Thirdly, bear in mind that boys of the age close to puberty think that the bridge is the ideal location to demonstrate their trampolining prowess.
Of course, none of this phased our intrepid explorer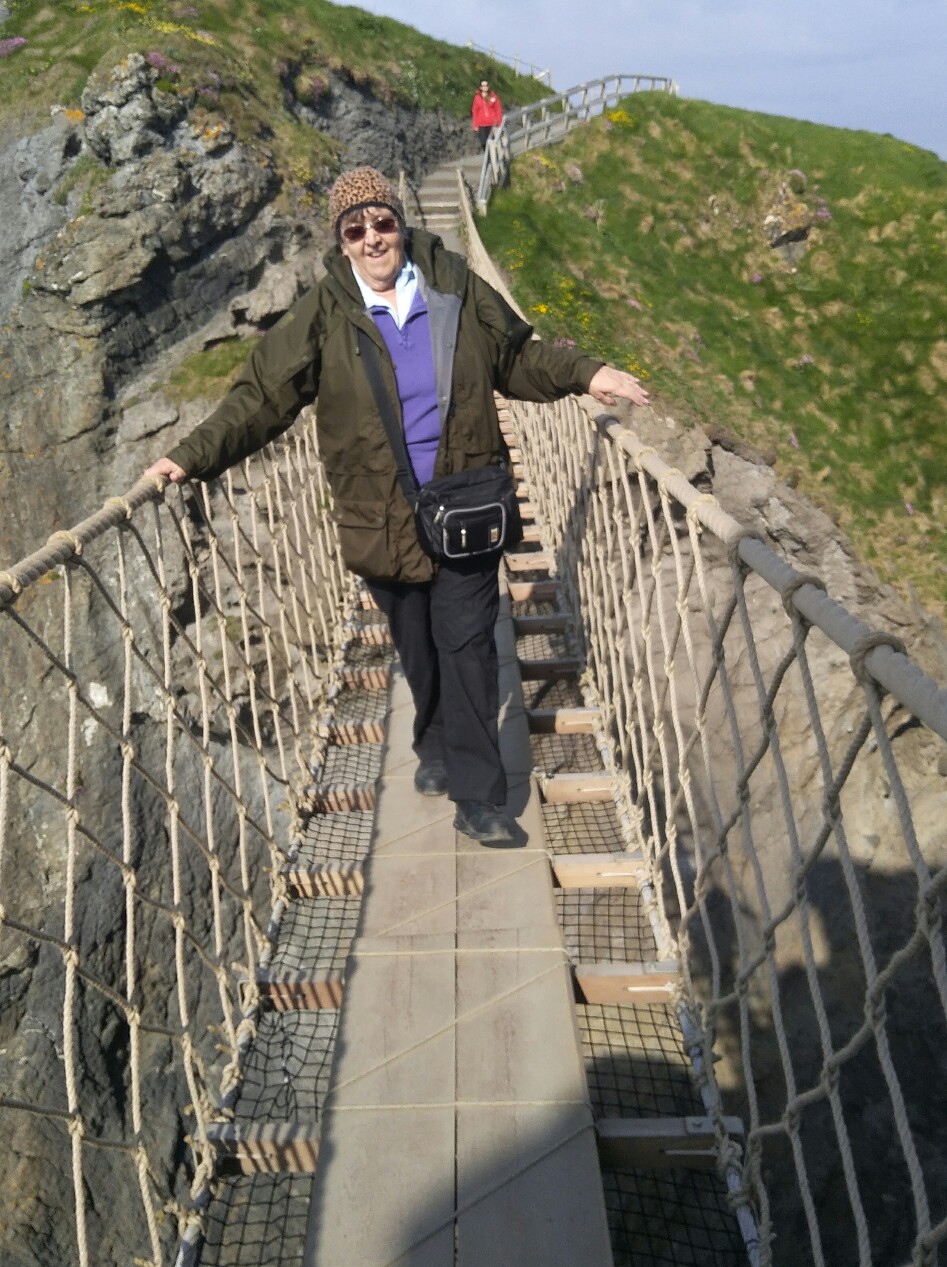 Lots of kittiwake, fulmar and guillemots to see.
Now today's route not only reflects Bushmills to the bridge and back, but also Bushmills to Portrush and back
It's still only 28 miles. The reason for this return excursion was the search for a bed for the night. We'd heard a couple of restaurants in Portrush were campervan friendly so went with a view to staying. The first, Tides Restaurant seemed to have quite a small car park which was close to full. Across the road the Inn On The Coast had a larger car park, more space but nowhere secluded for the van. Even worse they told us it would be £10 to sleep in their carpark even if we frequented their restaurant.
Perhaps we might have been inclined to stay had Portrush and all its roads not been in the midst of getting ready for this weekend's NorthWest 200 motorcycle race.
Back to Bushmills and that free park and ride. Two options for food, The Bushmills Hotel which looks expensive, and the local chippies of which there is a choice of 3. Intrepid explorers deserve to eat well. And it wasn't too expensive, well not if you assume we'd have paid at least £20 a night at a campsite the last two nights so knock that £40 off the bill and its starting to enter the not too expensive territory. Mind you the flight of 3 Bushmills whiskeys we tasted (Blackbush, 10 yr old & 12 yr old) along with a regular "cooking" Bushmills for comparison added to the price. As did the glass of Irish Apple Port which was definitely different. Good job we didn't look at the wine list, perhaps!