Dublin today, but a deliberate short day. The forecast is poor and it is chilly enough without strong winds and driving rain. Still it was a mad panic rushing for the 11:30am bus and then a 15 minute wait - in that aforementioned driving rain and howling wind, of course. Still, this is Ireland, but Scotland and the bus driver couldn't have been more helpful. She explained our fare options, where to get a 3 day ticket etc. A complete contrast to many drivers we've had the displeasure to encounter.
Into town and to the tourist info. Now I don't know if they do a 'proper' tourist info in Dublin but I suspect they are all like the one we found, tied to a tour bus company and whilst helpful their prime goal is to sell tickets for their particular company. Still it was useful, the places with yellow dots on their map are free to visit. So we select one of those - the Chester Beatty Library of rare and ancient books.
But before that coffee, we're in a foreign country so why not go to M&S. To be fair it was the first coffee place we found.
We remember we'd visited the Chester Beatty Library before when we visited Dublin 13 years ago. It is still very interesting. These pictures won't seem much unless zoomed in on: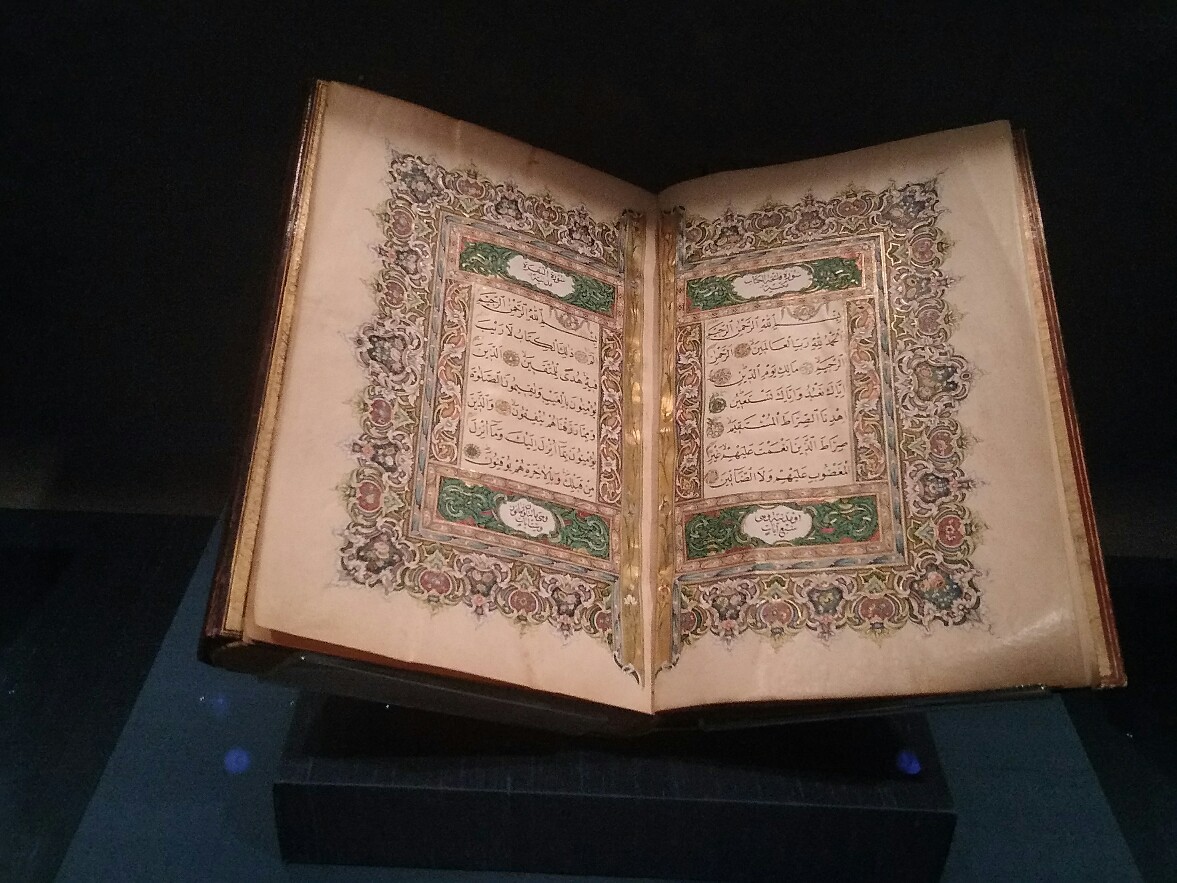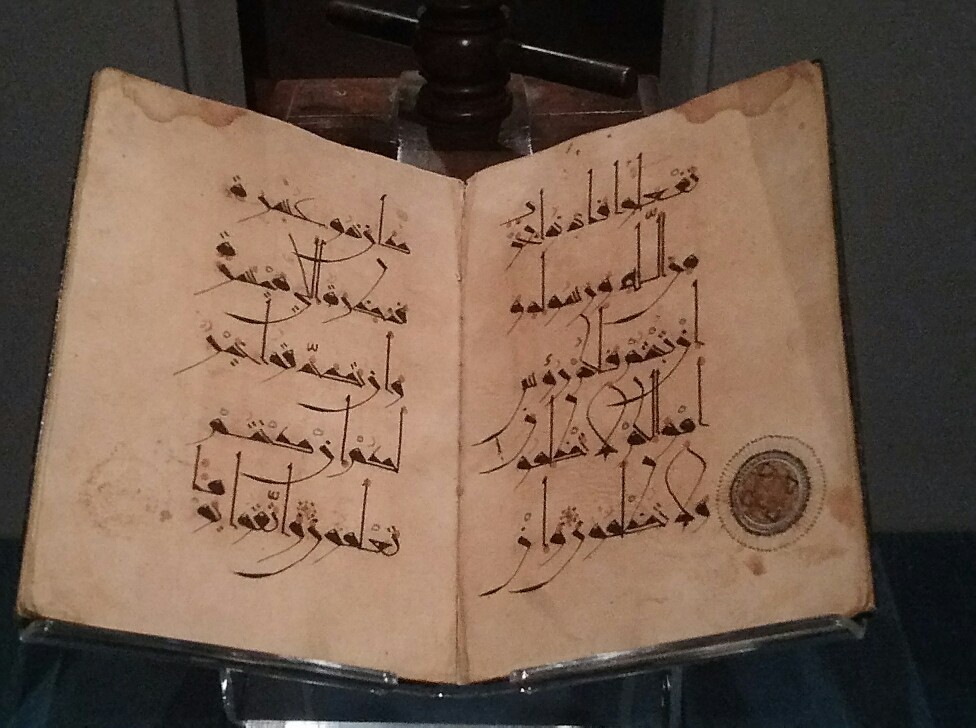 Now I started blogging mainly to provide amusement for my, now sadly deceased, friend David. Here's one for him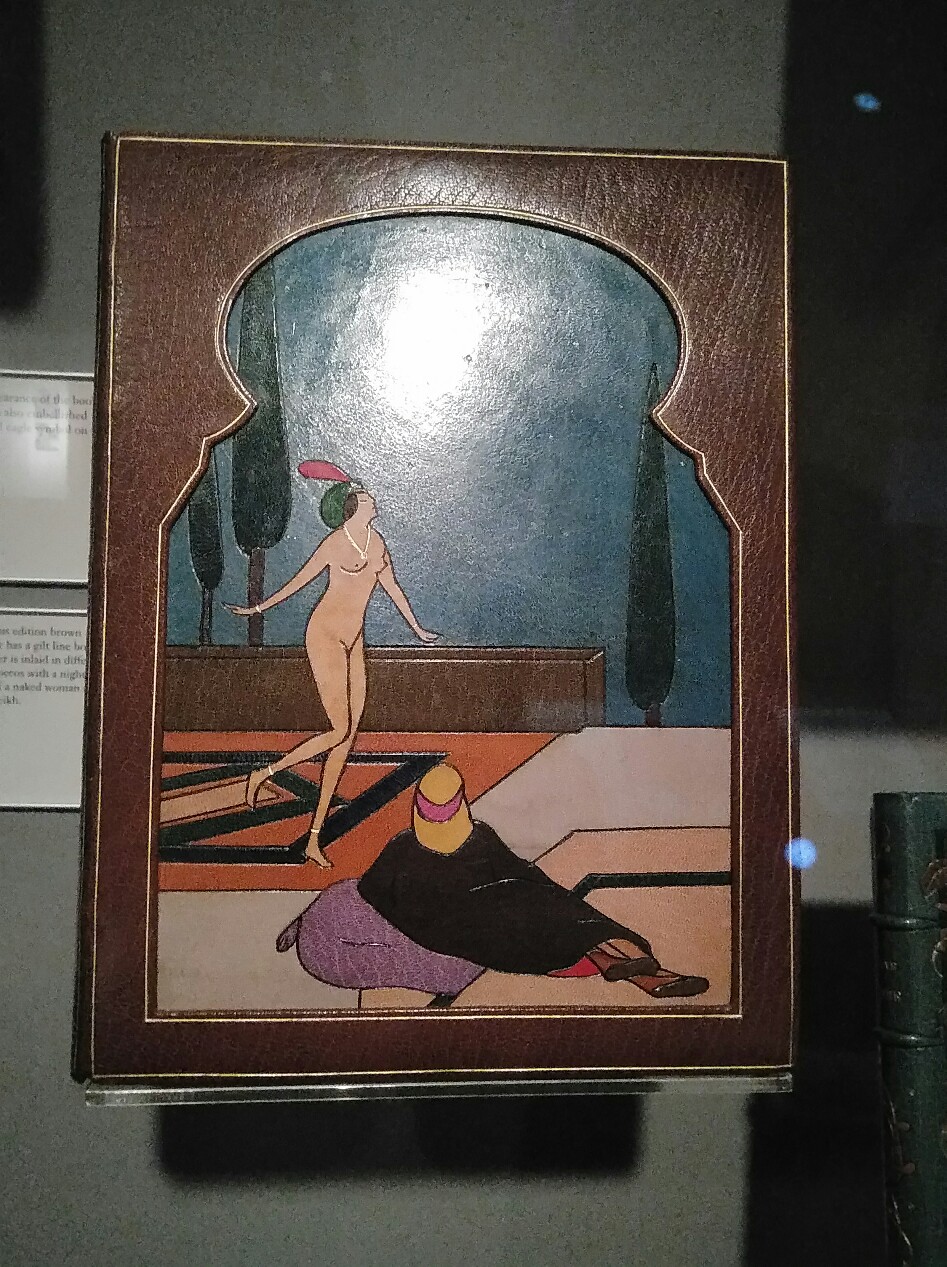 And there has been discussion with my son-in-law re weighing the heart of the dead against a feather. Here's an ancient papyrus showing the deed: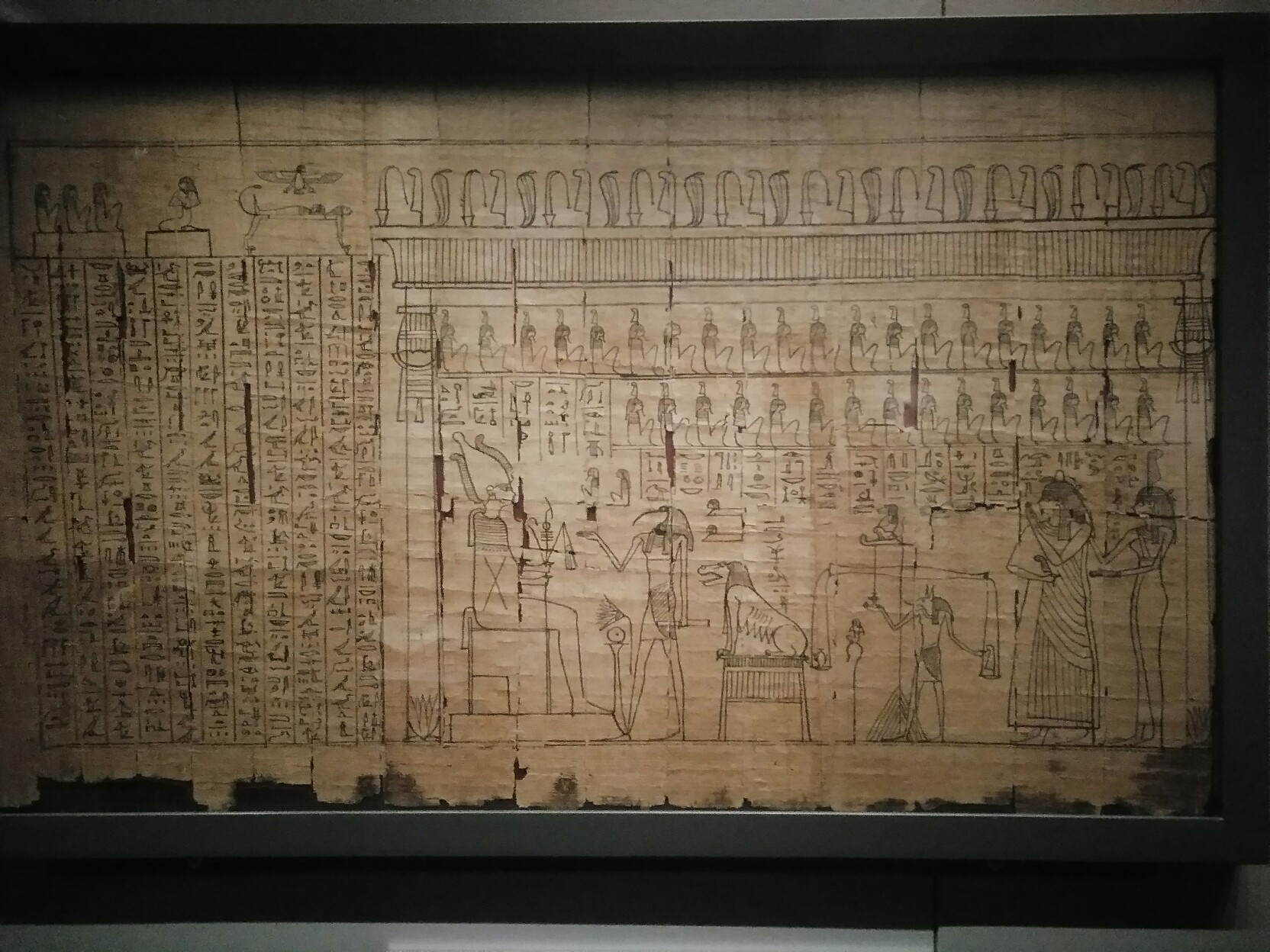 There were many, many other excellent books including a fantastic exhibition of pages from a 16th century miniature Book Of Hours which were phenomenally detailed. But it was at this time I spotted the "No Photography" signs dotted liberally all around the library. Whoops!
Emily would have enjoyed the section on world religion, including some papyri of the gospels which were only written 200 after Christ. They caused a revelation at the time as scholars didn't believe the 4 gospels were part of the biblical 'canon' of main books that early.
The plan was to go on to the adjacent cathedral, but we'd spent so long looking at the books thattime was pressing on, so the next best thing, a bar for a quick pint whilst waiting for the bus. You know we are nearly a week into this holiday and still haven't had a pint of Guinness. Today's bar was the outlet for the much smaller Dublin brewer Porterhouse. The beer was excellent, so it wasn't too annoying that when, half way through the pint, we checked bus times to discover we'd just missed one and so had time for a 2nd pint!
Now Porterhouse's basic, award winning stout is Plain and that brought to mind the wonderful poem "A Workman's Friend" by the Irish writer of many pseudonyms including Flann O'Brien. In case you don't know the poem
A Workman's Friend
When things go wrong and will not come right
Though you do the best you can
When life looks black as the hour of night
A pint of plain is your only man
When money's tight and hard to get
And your horse has also ran
When all you have is a heap of debt
A pint of plain is your only man
When health is bad and your heart feels strange
And your face is pale and wan
When doctors say you need a change
A pint of plain is your only man
When food is scarce and your larder bare
And no rashers grease your pan
When hunger grows as your meals are rare
A pint of plain is your only man
In time of trouble and lousey strife
You have still got a darling plan
You still can turn to a brighter life
A pint of plain is your only man