10 points if you recognise today's title as a Richard & Linda Thompson song!
We knew as we pressed on eastwards we would have more problems. Today it was buses. An English speaking guide at the museum pointed us in the direction of the bus stop but when we got there there were several stops. We worked out which would be going in the right direction but the first bus driver we asked "Ostrava Centrum" shook his head so we didn't get that one. Changed to the other bus stop and although we were sure we'd sort of got an idea I asked the only other person there "Excuse me, do you speak English?" His modest "a leetle" undersold his excellent language skills and great helpfulness. Not only did he confirm we had the correct bus but when we got on and the driver looked dumb when we offered money and asked for a ticket, he intervened and checked with the driver. The bus was now 100% cashless and so our saviour explained the contactless card system. We bought tickets! He went on to explain we need to do this every time (I assume the system sorts out the free transfers etc) and also oriented us in the city, pointing out Tourist Information, the centre and a couple of other points of interest. I very much doubt he would ever see this but a huge "Thank You" it was a tremendous help.
Of course, most of the time that sort of stuff is sorted out at the campsite. But this isn't really a campsite, its a park with sporting facilities that also allows camping. So there is no dedicated camping warden to help with such vital city orientation. Nor does there appear to be a water tap for drinking water, somewhere dedicated to empty the chemical loo etc., all the normal campsite infrastructure. Still, yet another different camping experience.
And Ostrava is yet another different city experience. It relied heavily on its industry. Coal mines and, in particular the huge Dolni Vitkovice iron works dominate the city. When the iron works closed in 1998 the city was devastated. The complex is huge and job losses must have been horrendous. But rather than an enormous tearing down operation the company and city decided to turn the blast furnaces into a tourist attraction. Not many cities have tourism based upon rusting pipework. The nearby Ema slag heap also features prominently in the tourist literature. Weird!
But, it works! The blast furnace complex has been turned into a music venue (inside one of the furnaces), a science and technology museum, a coffee shop with a view, a site tour of the soup to nuts steel production process (since the site had its own coal mine), and probably more.
We wandered around taking a few snaps and then elected to go up to the 78m tower where the Bolt cafe is situated. Bolt tower?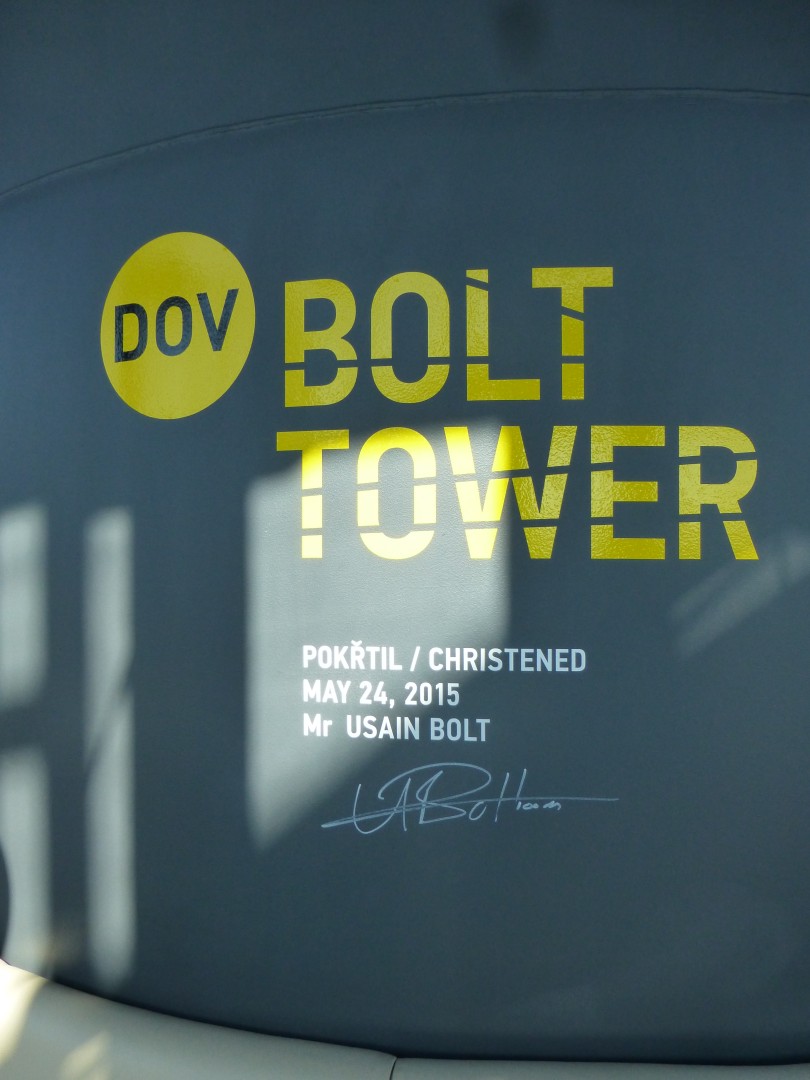 Yes named after Usain Bolt who often ran and trained in Ostrava.
Naturally the views from the tower are stunning: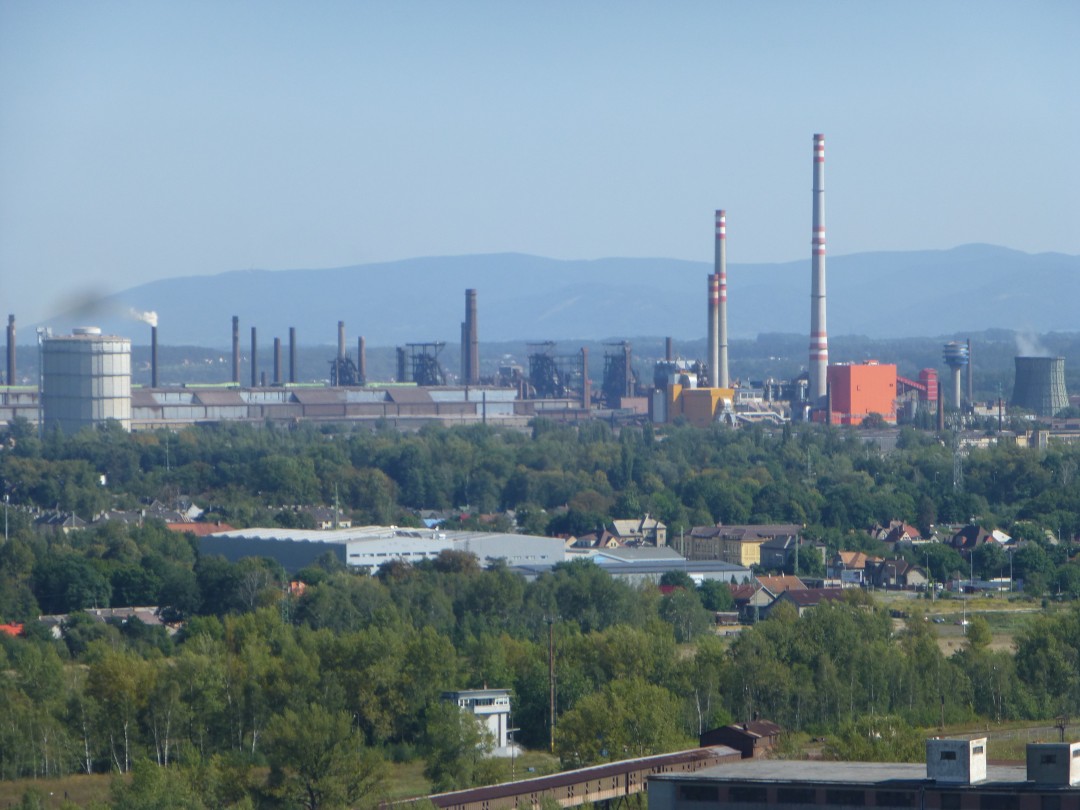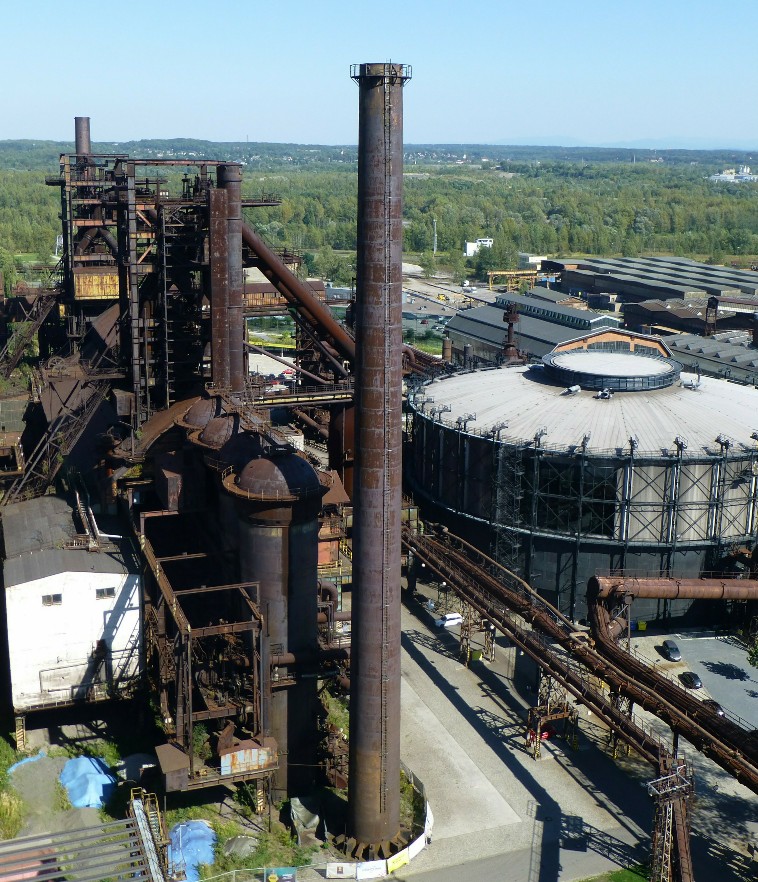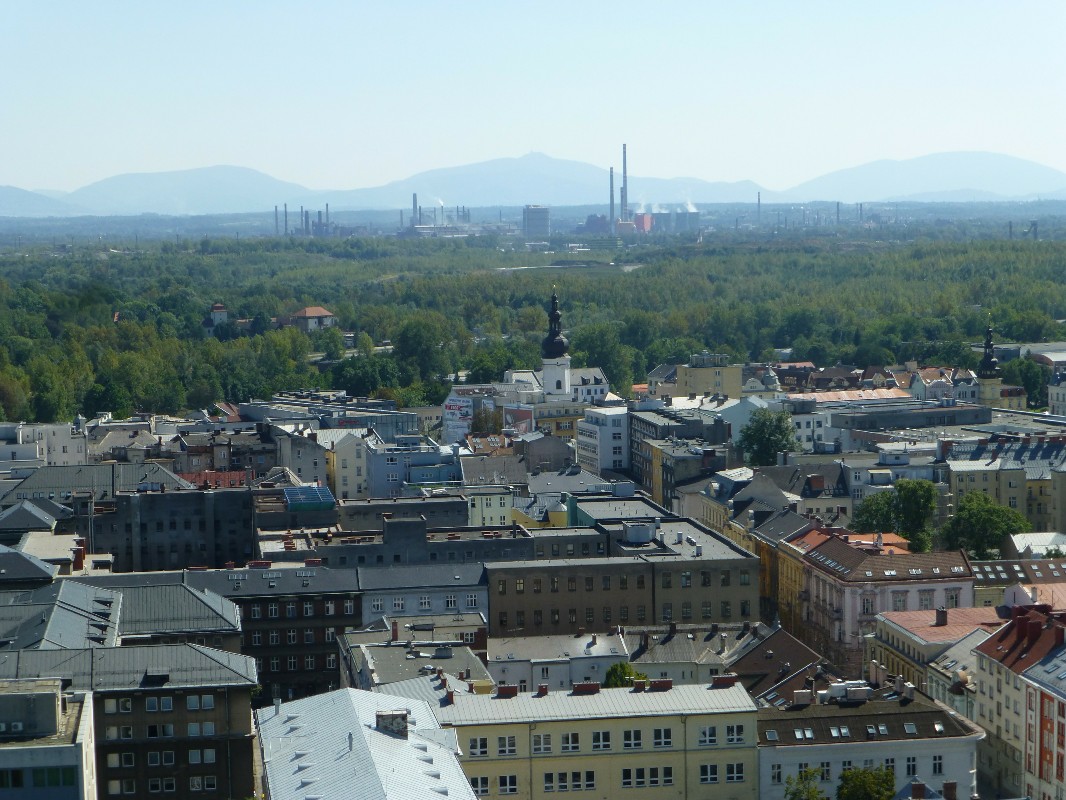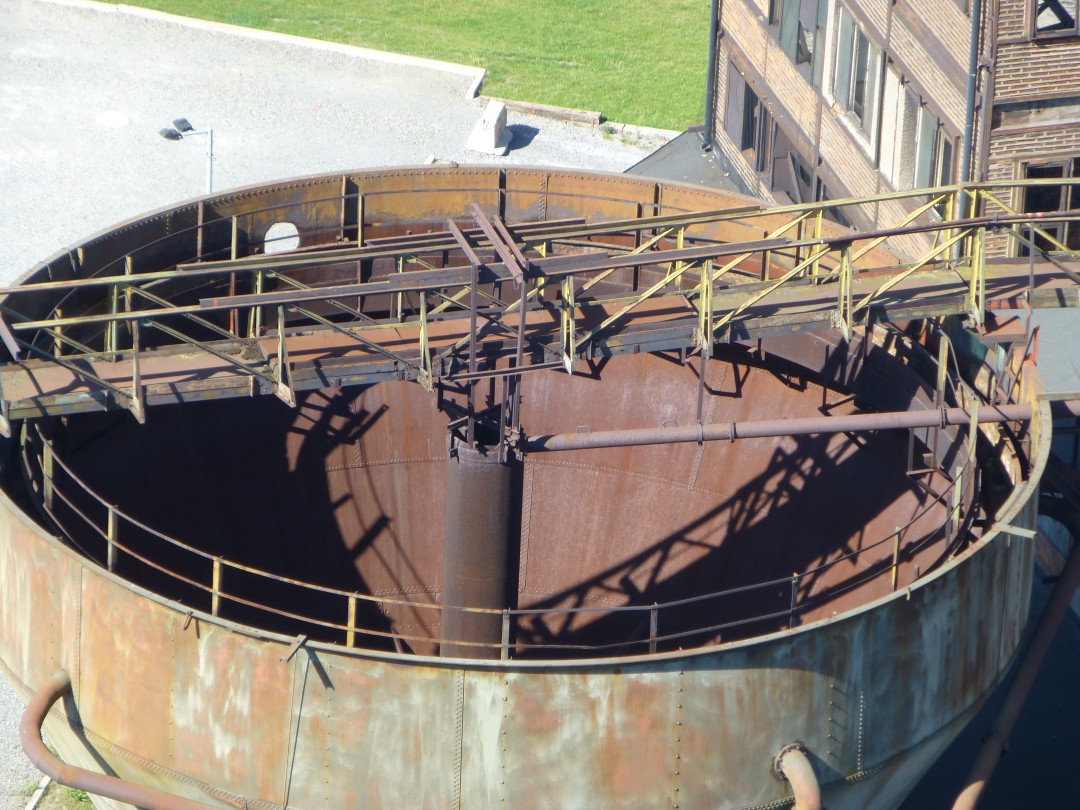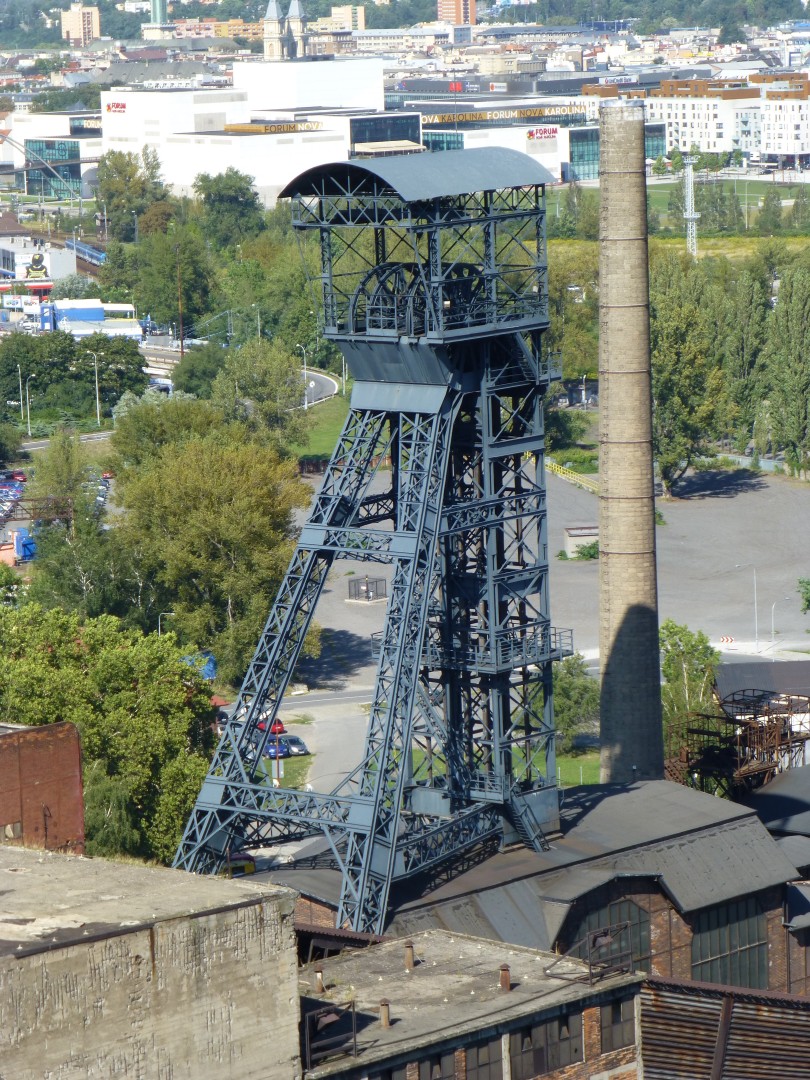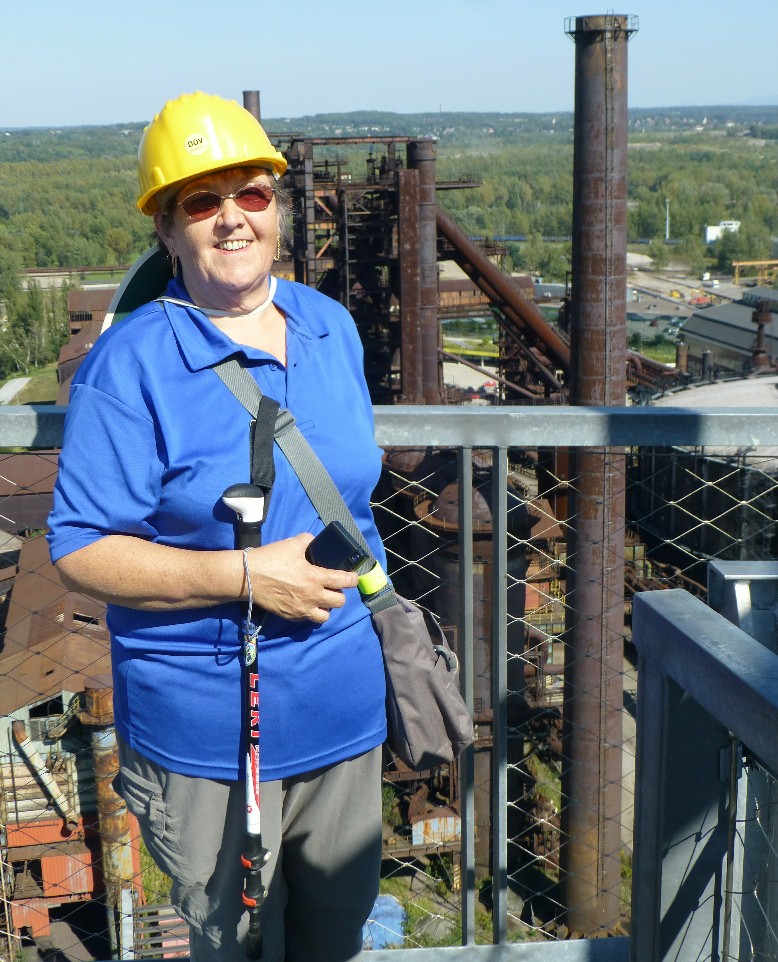 That last picture is important. The smile being somewhat forced. The cafe is not quite at the top of Bolt Tower, there are another 3 floors above, accessed by an outside wire mesh walkway. Just wire mesh under your feet (hence today's title) - a Czech tourist muttered to us "can't look down" because the ground 78m (over 250') below us was clearly visible. Wasn't sure Liz would want to do this, so well done to her!
A few pictures of the site and tower from ground level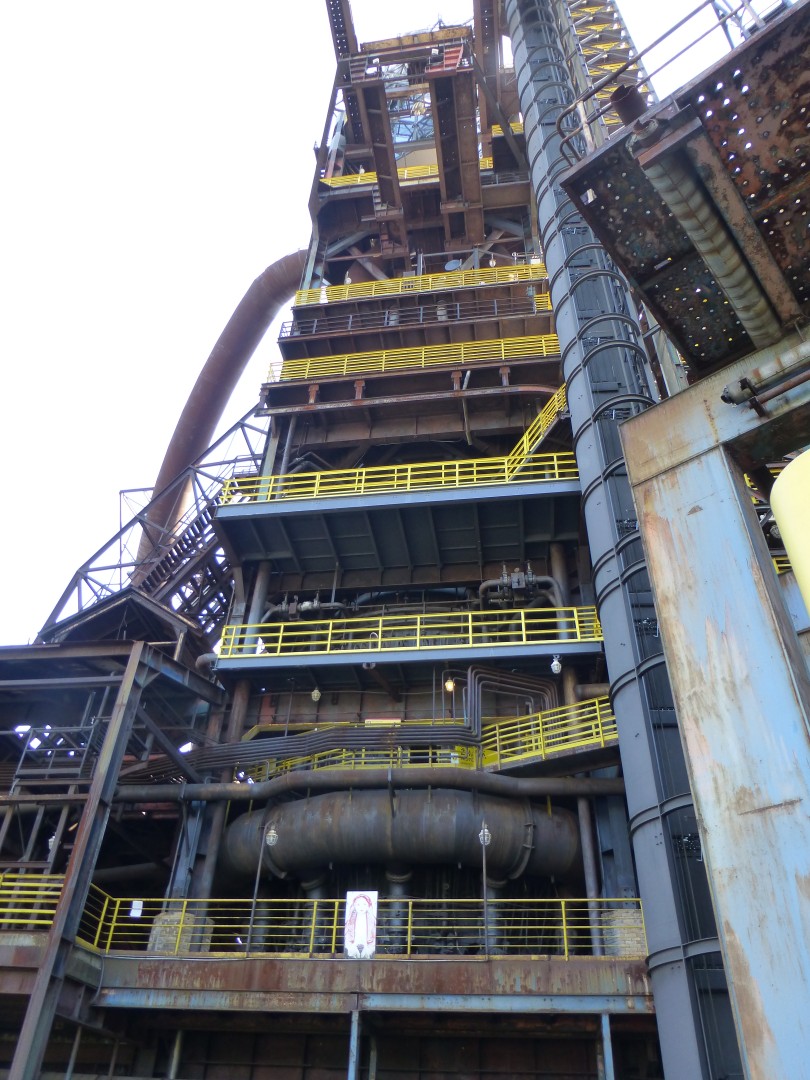 <img src="/content/images/2017/08/img_20170830_185314-01-798x981.jpeg" alt=""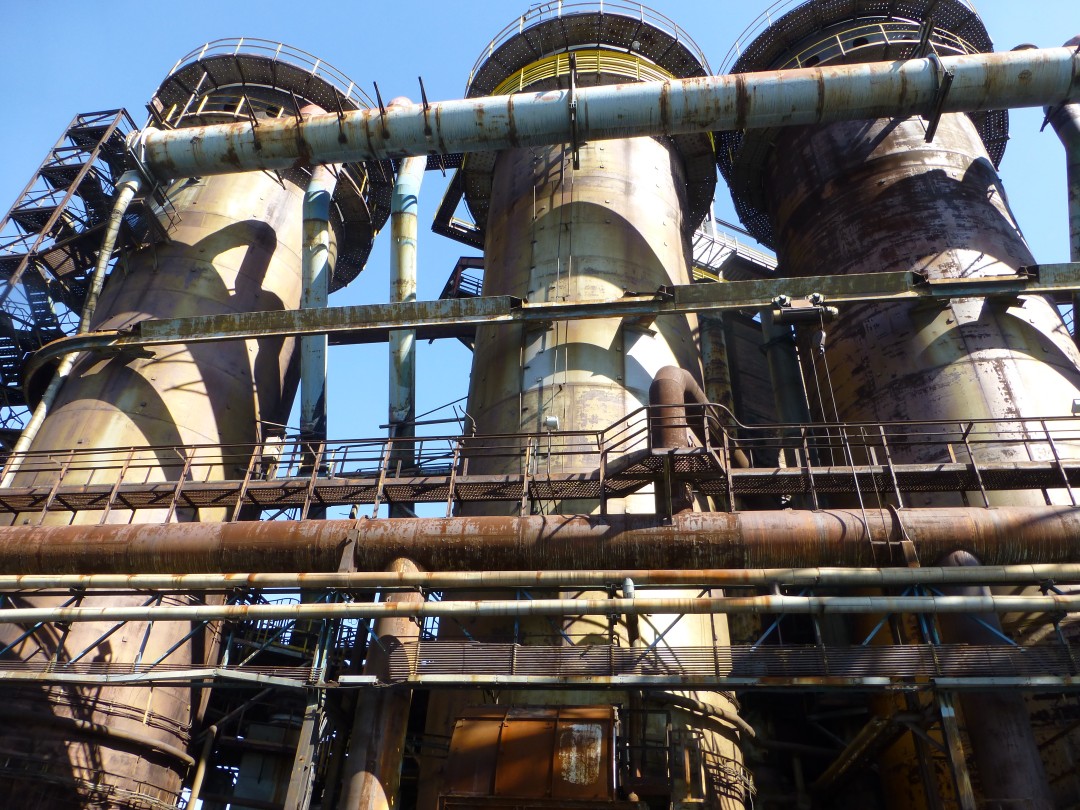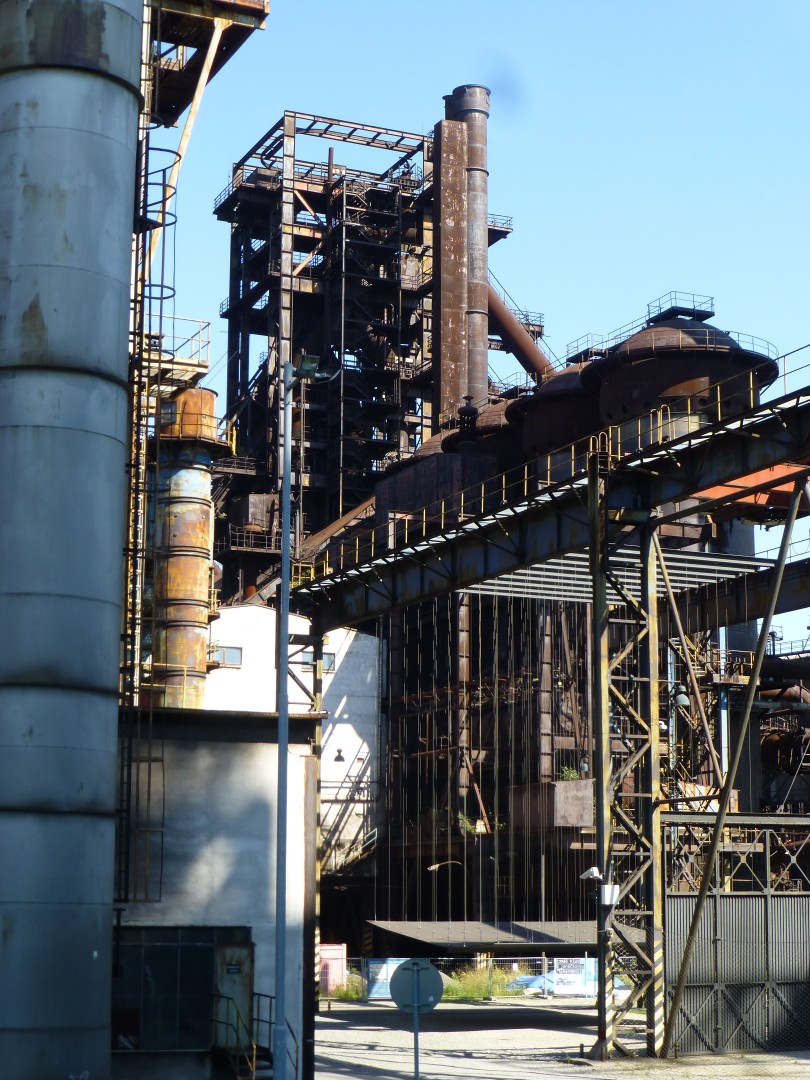 It was a huge site. Still the coffee and cake was excellent but after all that excitement we needed something stronger. We'd heard of a rather good brewpub; people in Southampton may be familiar with the name
The beers were excellent but it was a somewhat strange place. On the bar was a flower vase with some cut plant stems, a green 5 leaved plant with green buds at the top. Hmmm, wonder what the deal was; there was a smoking room!
The 78m tower to eclipsed out earlier visit of the day, to the top of the 73m new City Hall tower.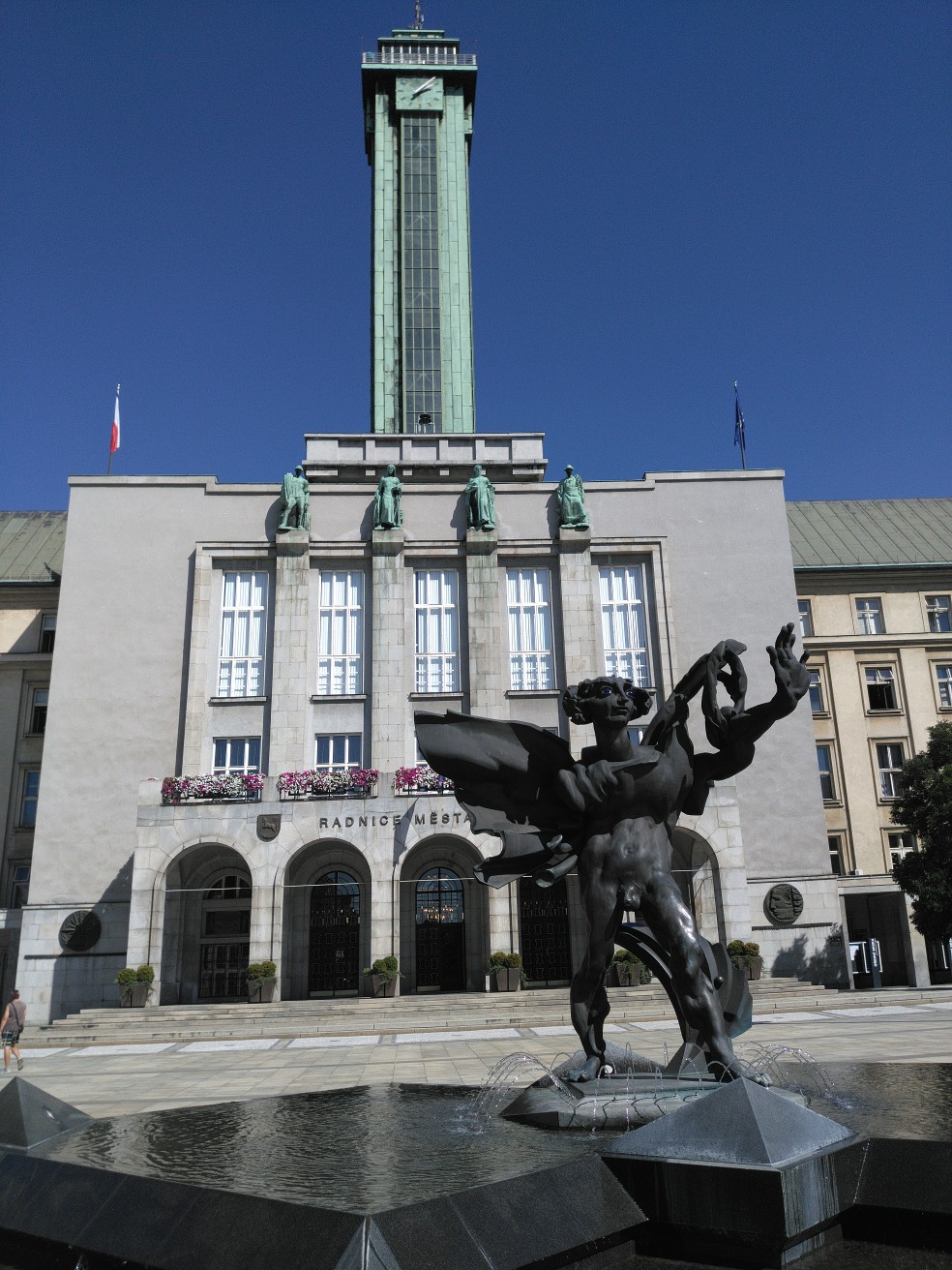 Views were similarly stunning but without the hard hat and the adrenalin.
Back to the campsite, easy now we have public transport sussed. We passed a long wall of graffiti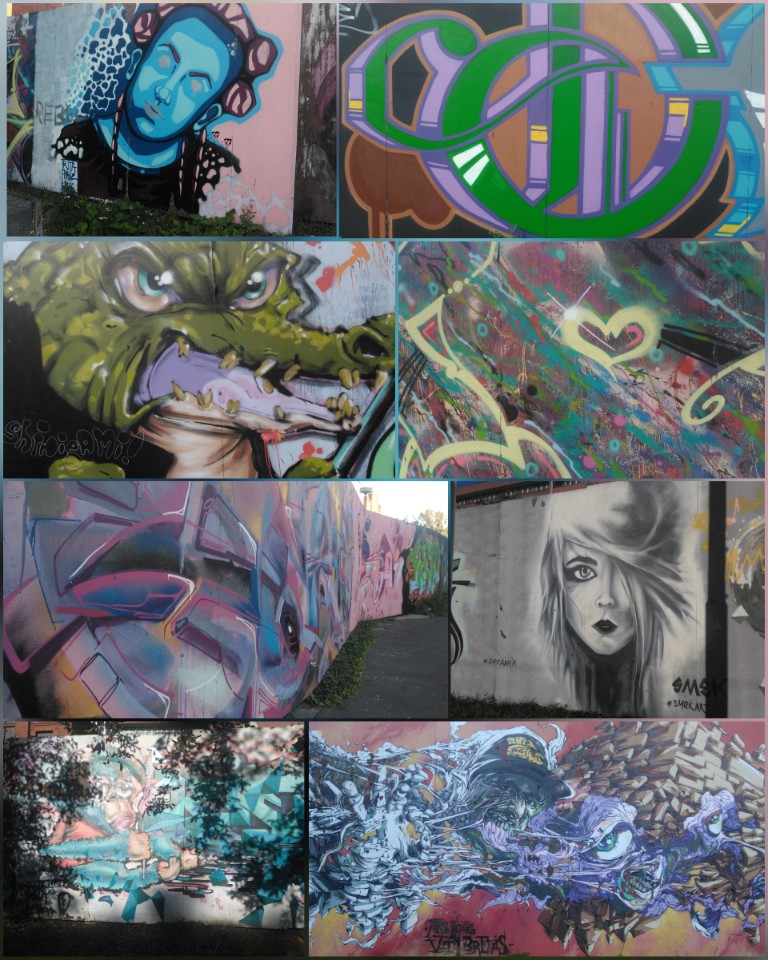 Oh yeah, remember I mentioned a few days ago about spotting a gleaming aluminium MIG fighter in someone's from garden. It was a little outdone by the pink tank in Brno. But today the MIG struck back: