No, not The Carpenters, I just didn't finish off yesterday's adventures.
We decided to overnight at a pub. The Irish Stopovers app suggested The Sally Garden pub, shop and deli just a couple of miles north of Slane (and its famous castle) was a van friendly venue. So we trundle up to a very lively pub, surprisingly so for the early evening. What's more a lot of the client seemed merry, nay, pi**ed and we almost drive on. Turns out it was a stag group that has hired a minibus and we're on assume sort of mystery pub crawl. I heard one guy tell another "it's no good me tellin' us wheres you are, you'd never find it again anyways"
Time for them to terrorise the next pub, It quietens, we watch the football, we return to the van to cook (the pub doesn't do food), we return to the pub mid-evening and it's starting to fill up. By 10 this country pub in the middle of nowhere, no food, no music, just Sky Sports that no-one was watching, was packed and vibrant. By 11 we are expecting it to thin out but no, the pints are still flowing. One couple finish their drink and make indications they may be leaving. A full 30 minutes later they may not have had another drink but they still haven't left the pub. It was close to midnight when the pub became half empty, empty enough to think we might be undisturbed and so we toddled off the bed. Liz was awoken at 2:30 when someone left. Either the local Garda or the official pub decoy, perhaps.
The landlady, in the guise of local shopkeeper this morning, did explain it was a little later and busier than usual.
My personal view is that supermarket booze is much more expensive than in the UK, so the price differential re the pub is less. Couple that with a good pub culture and people tend to go out very rather than sit in front of the tele with a beer as is seeming the norm in England.
Anyway one unusual thing was this traditional Irish pub game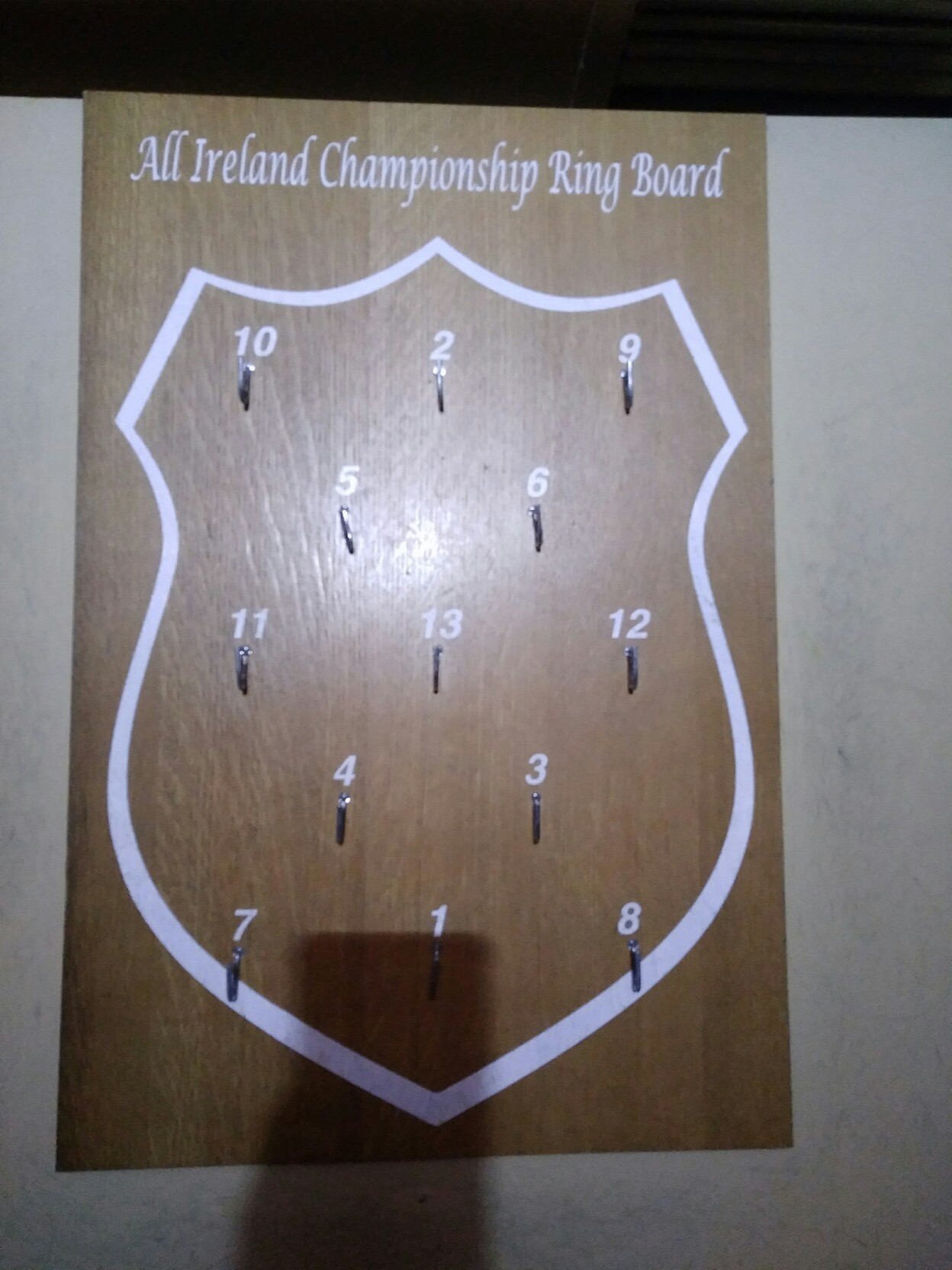 And some nice art outside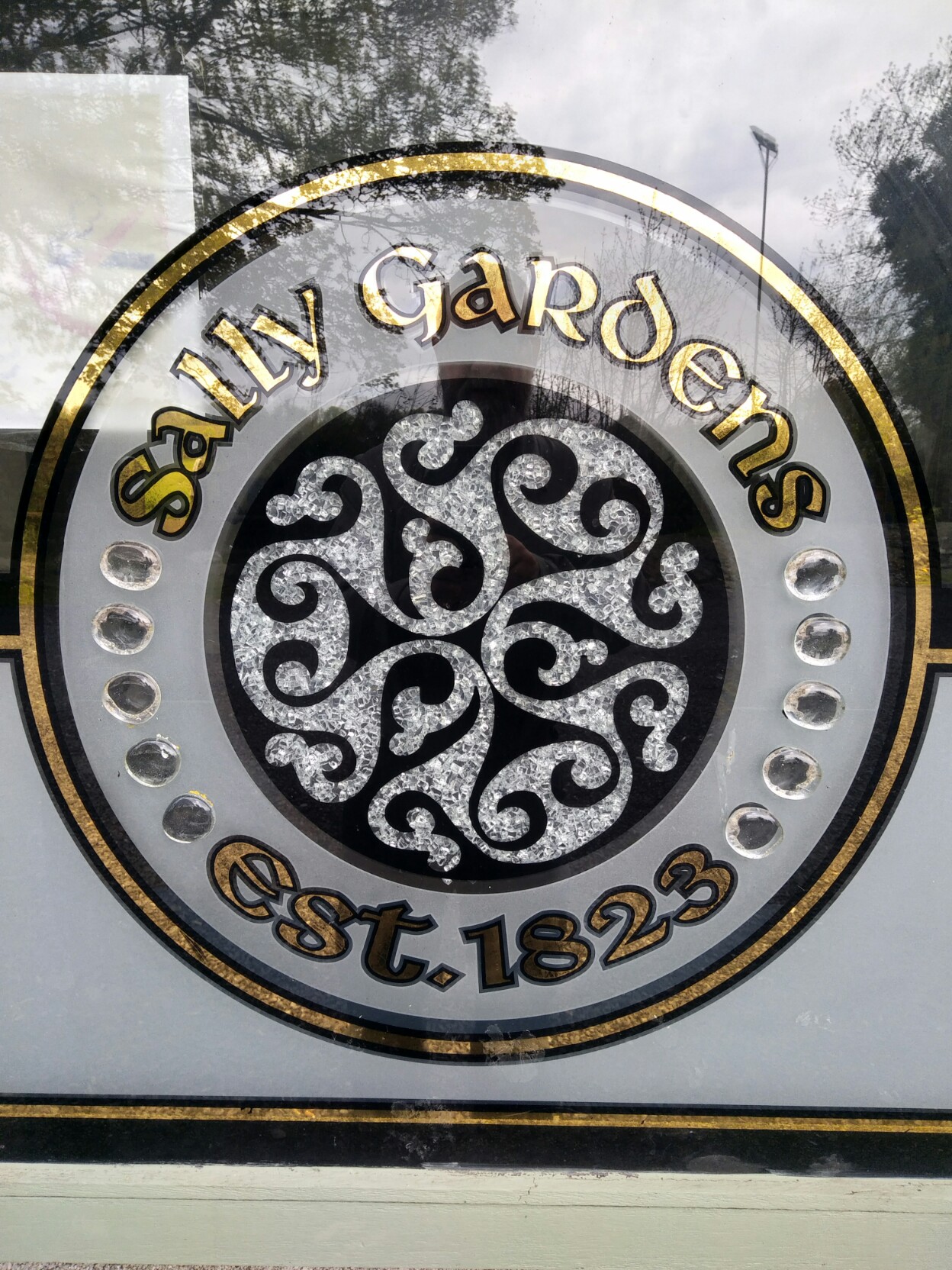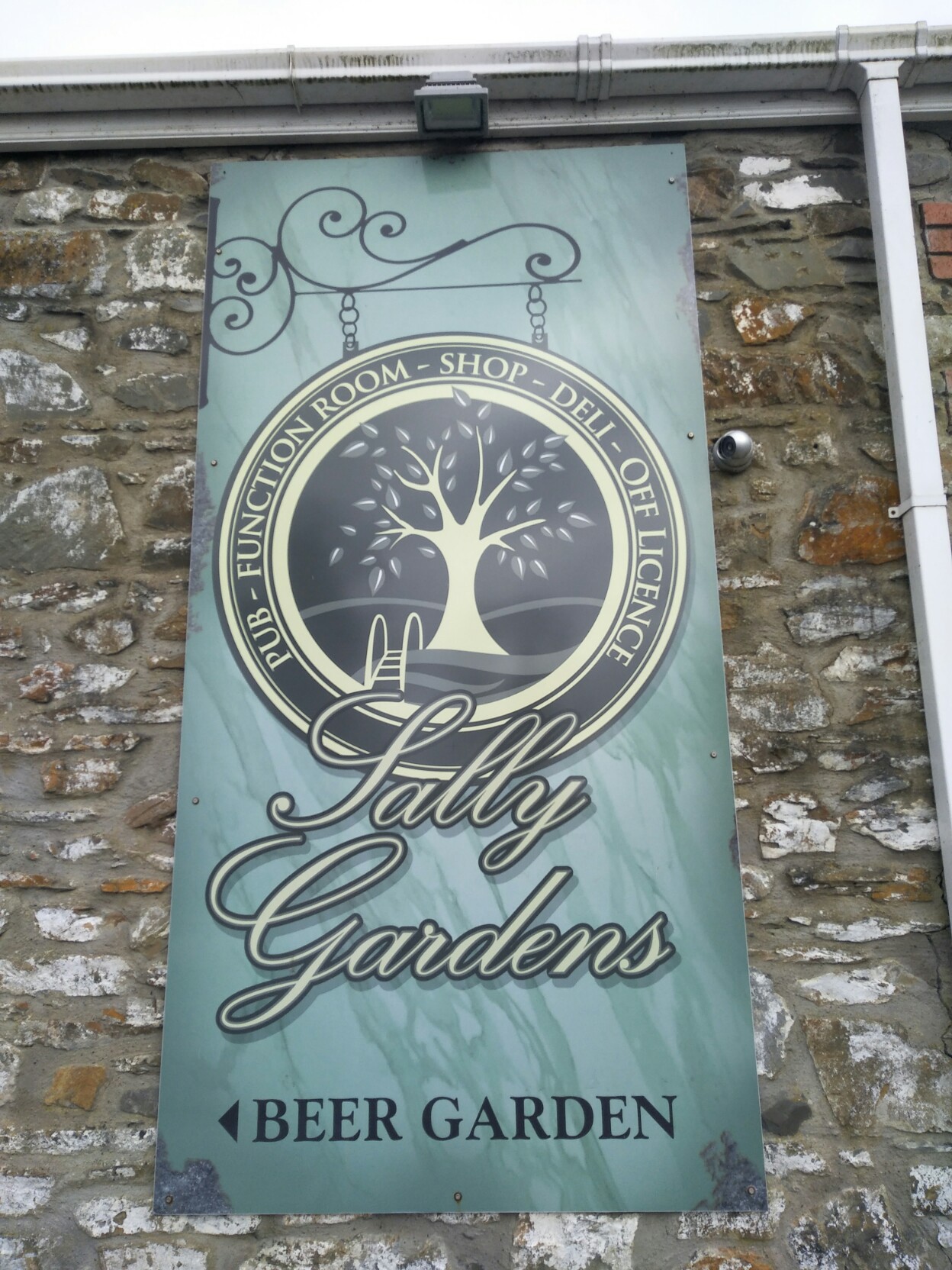 Oh, and here's yesterday's 77 miles